What's the Difference Between Jelly and Jam?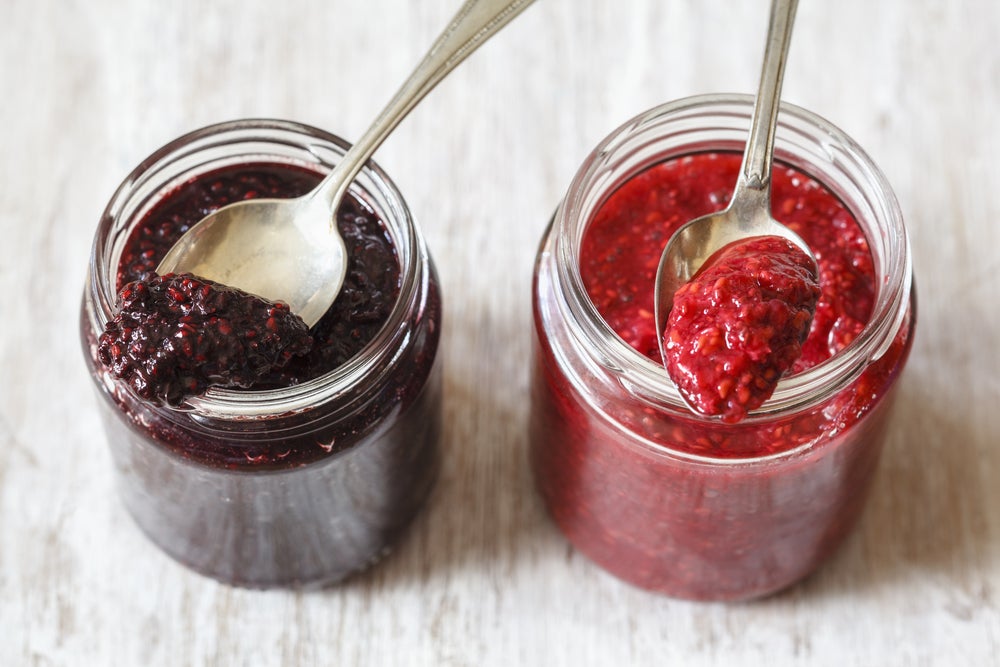 Do you have a conserve conundrum?
When fruit and sugar come together, the naming conventions get…weird. Buckles, slumps, grunts, and pandowdies are all funky relatives of fruit cobbler. And then there's the world of preserves: jams and jellies, marmalades and mostardas. If you need a cheat sheet, here's how to tell what's in the glass jar. Jellies are translucent gels made from strained fruit juice, while jams involve crushed fruits.
Marmalade refers to jam specifically made with sliced citrus. Preserves are similar to jams, but involve mostly whole fruits rather than crushed. Conserves also involve whole fruits or large cut pieces, but packed in a translucent syrup rather than a pulpy jam. If you start adding savory spices, you veer into chutney and mostarda territory.
The former are dry, pulpy sauces made from fruits or vegetables and a range of spices, while mostardas are fruit preserves prepared with mustard seeds, powder, or oil.