What's a Chicago Hot Dog?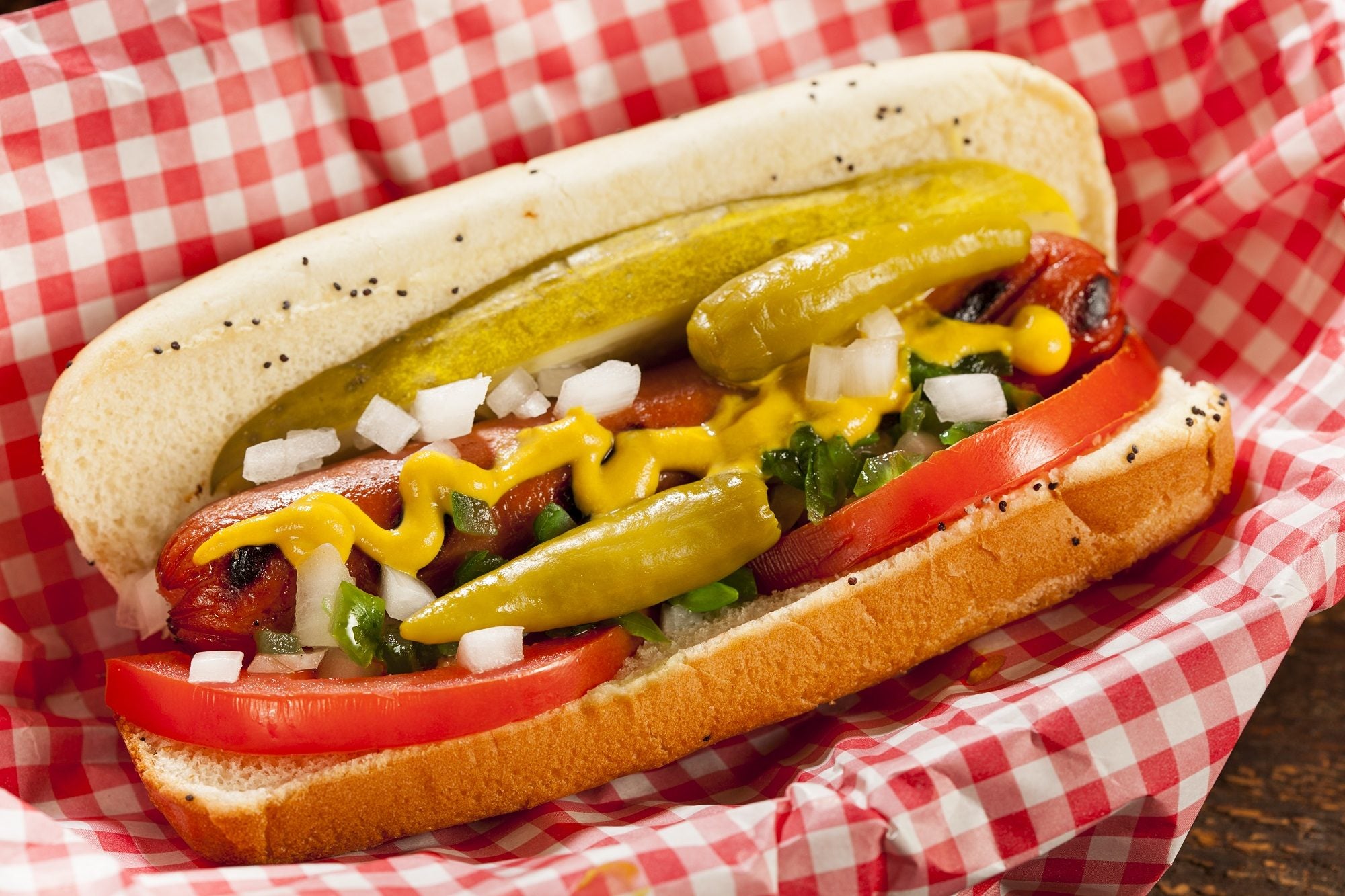 It's the country's most over-the-top dog.
New York may be the first city most Americans imagine when they think of hot dogs, but in truth, Chicago has done far more to keep its encased-meat traditions alive through the churn of food trends and changing diets. While most New York street dogs are reserved as paltry items for tourists, the Chicago-style hot dog remains a vital part of local cuisine.
The recipe is as sacrosanct as Neapolitan pizza in Naples: a hickory-smoked natural-casing Vienna Beef hot dog in a poppy-seed-crowned bun topped with minced raw onions, emerald-green and candy-sweet relish, tomato wedges, spicy pickled sport peppers, dill spear, a dash of celery salt, and yellow deli mustard. But a Chicago dog may be truly defined by what it doesn't include: no ketchup, ever.
For more TASTE Food Questions, subscribe to our podcast TASTE Daily on Apple iTunes and Spotify. It's also free to add to your Alexa flash briefings. Just add the TASTE Daily Skill.