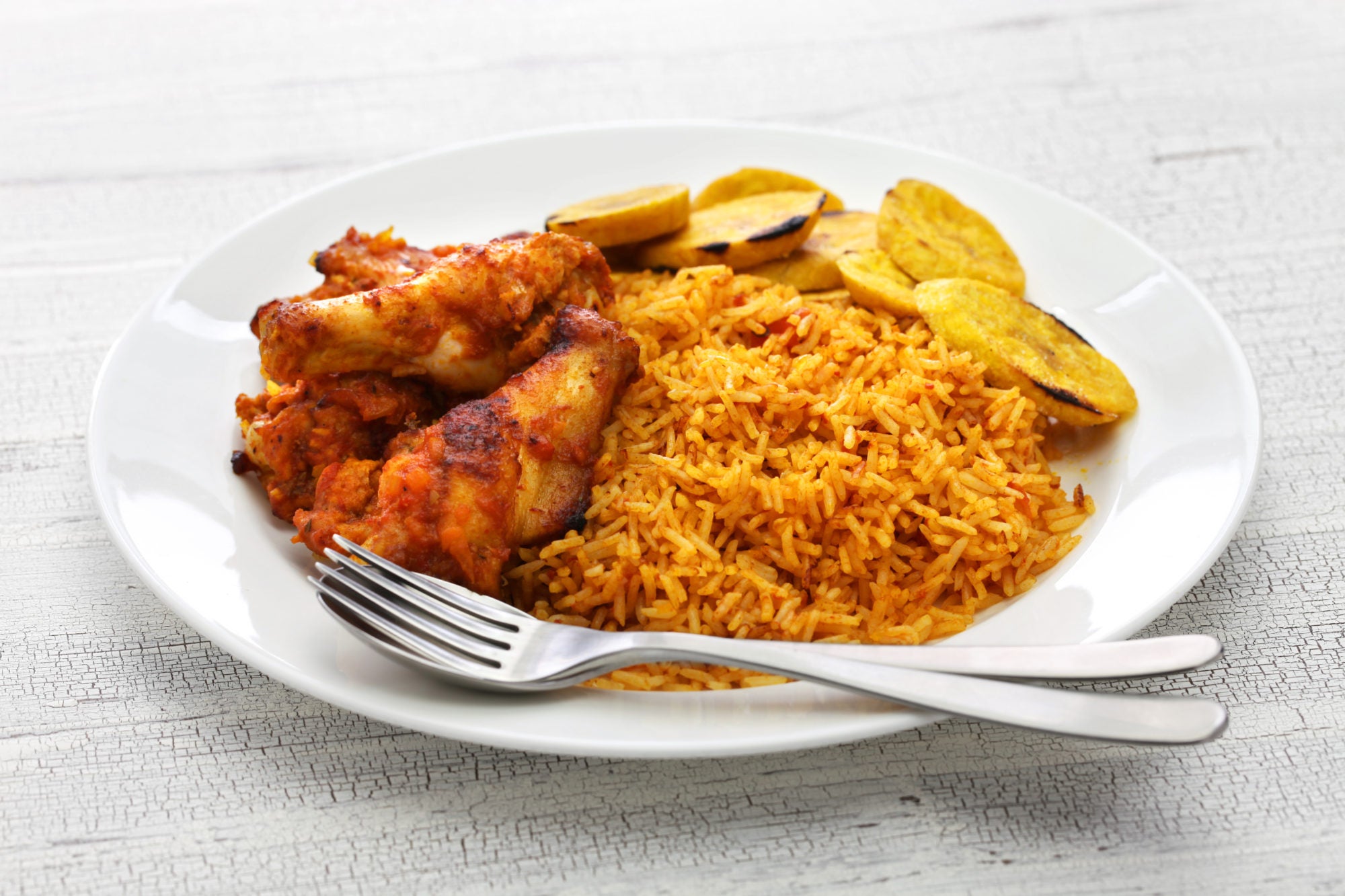 Get to know the staple dish of West African cooking.
What would your hometown submit to the pilaf hall of fame? A Hyderabadi auntie would surely pick her favorite biryani recipe. A homesick Azeri college student would probably send his dad's famous plov. And if you grew up in a Nigerian, Ghanaian, or Senegalese home, you'd most likely vote for jollof rice. Tinged a brilliant orange from tomatoes, onions, and chiles cooked down to a bubbling glaze, jollof is a staple dish found across West Africa's varied regional cuisines.
No two recipes are the same, so beyond the common elements of tomato, onion, and pepper, one cook may add goat meat while another goes for peas and carrots. Some pots are saucy with the addition of coconut milk, while others are more firm and dry. Everyone has their favorite, but as Nneka Okona writes in Saveur about the dish, "For West Africans, jollof represents interconnectedness. Despite our cultural and national differences, this pot of seasoned rice ties us all together."
For more TASTE Food Questions, subscribe to our podcast TASTE Daily on Apple iTunes and Spotify. It's also free to add to your Alexa flash briefings. Just add the TASTE Daily Skill.