What Is Hainanese Chicken?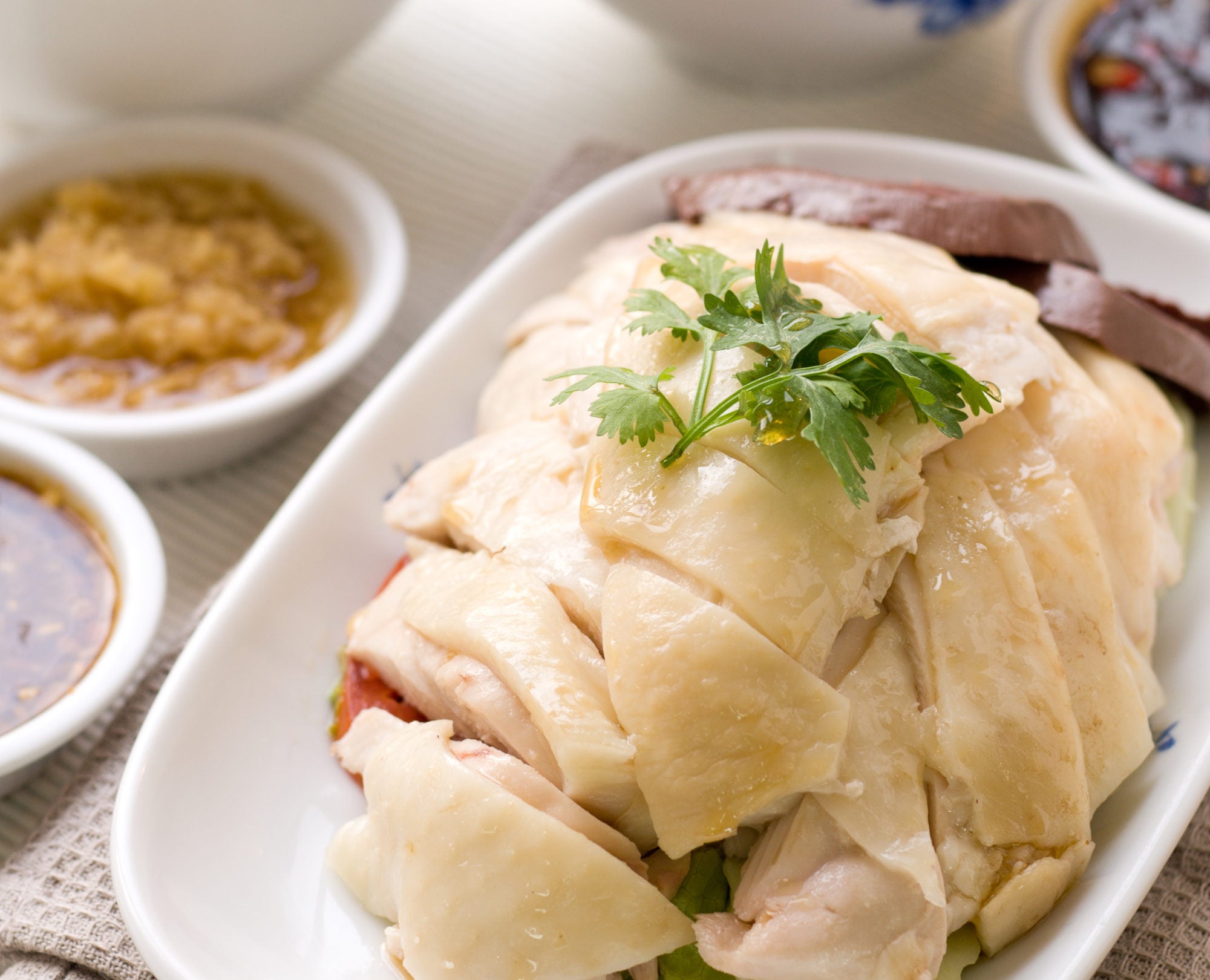 A little island off the coast of China turns poached chicken into something extraordinary.
The United States may be all about fried chicken, but in China, many of the country's most noteworthy chicken dishes are downright mushy. Of particular note is a poached chicken dish from the tropical island of Hainan called, well, Hainan chicken. Recipes vary, but the main idea is to slowly poach a whole bird in a light broth with ginger and garlic, then serve the meat at room temperature with rice cooked in the poaching liquid.
When done right, the flesh is marvelously tender and silky, with a rich layer of fat and skin on top like a gelée on top of a liver pâté. The rice is also subtly flavored, with hints of chicken essence in every bite, and a squeeze of lime or dash of hot sauce is all the dish needs to fill you up on a hot summer day.
For more TASTE Food Questions, subscribe to our podcast TASTE Daily on Apple iTunes and Spotify. It's also free to add to your Alexa flash briefings. Just add the TASTE Daily Skill.