Should You Wash Chicken Before Cooking It?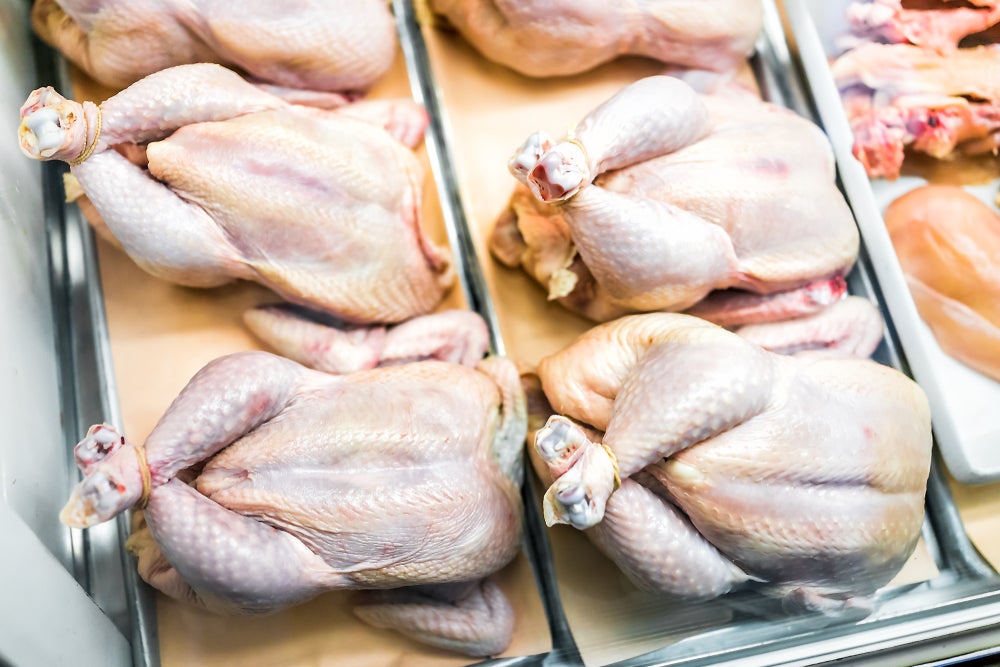 Science says no. But our hearts can't handle that.
As Yasmin Fahr writes in the TASTE story, Raw Chicken: To Wash or Not to Wash, for some, the act of rinsing chicken before cooking is less about good hygiene and more of a ritualized compulsion. "It does seem natural to want to get rid of that murky, pinkish liquid that collects inside the plastic, snaking its way around the meat," she writes, "even if it isn't technically killing off bacteria." That's because it isn't.
What's worse, washing raw chicken in your sink can actually spread salmonella and other harmful microbes around, as drops of water can splash of the meat and onto kitchen surfaces and tools. So don't do it, even if you really want to, if for no other reason than it'll also make your chicken harder to cook. All that extra surface moisture means less browning in the pan, which means less tasty chicken on top of a potentially less healthy you.