Unripe Stone Fruit Was Made to Slaw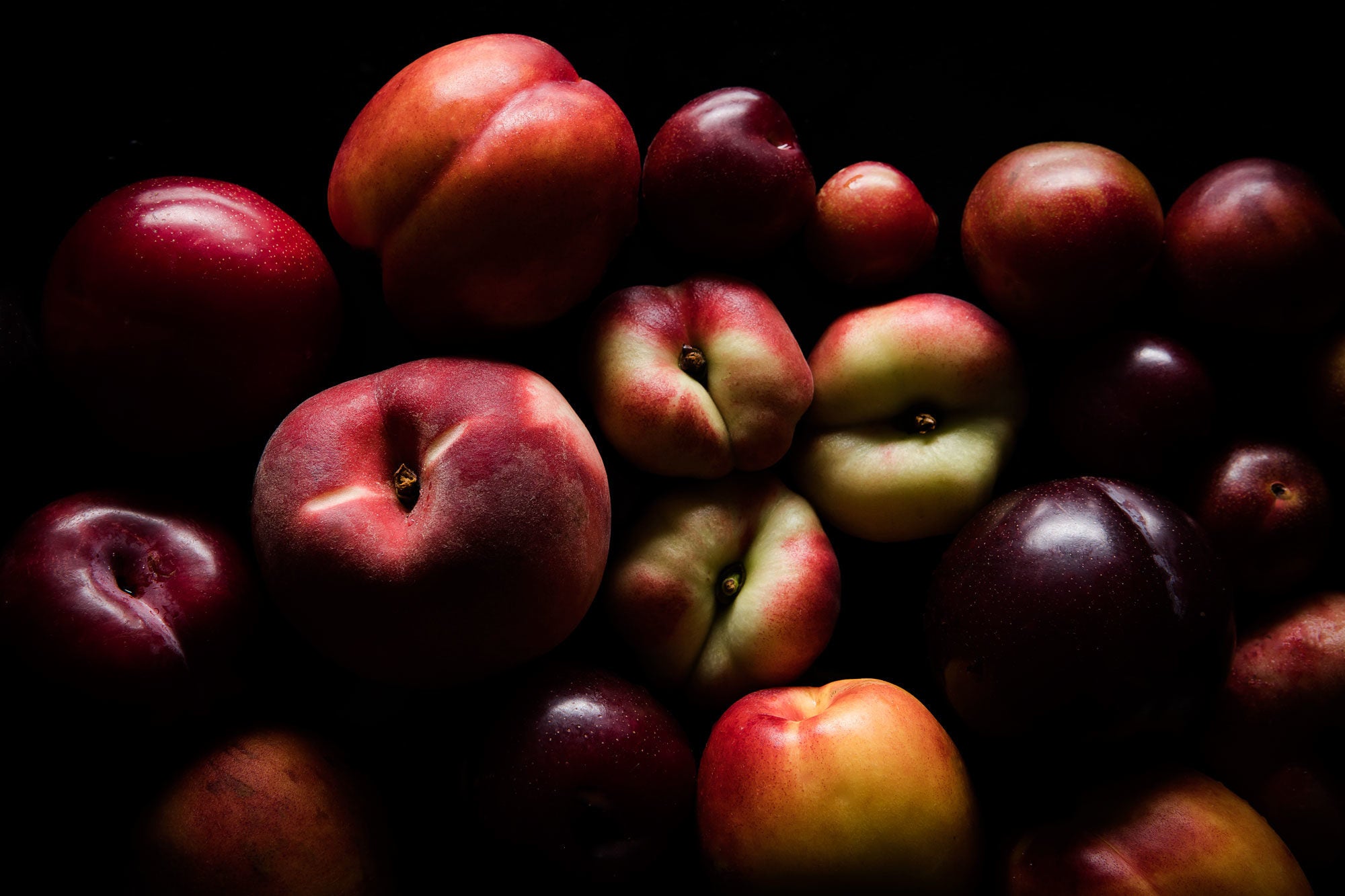 All those too-firm peaches, plums, and nectarines add crisp, structured sweetness to salads and slaws.
Most conventional grocery wisdom tells us that the only stone fruits worth our time are the ones that give a little when we squeeze them. Usually, I agree with this—when you want a juicy, drippy piece of fruit, that's what you want. It's a beautiful thing—a peach or a plum that demands being eaten over the sink, your hands required to be hosed off once you're down to the pit. But there's almost always a time gap between buying a sack of peaches and eating them, a waiting game of prodding the fruit rudely each time you pass it on the counter until, finally, it yields.
You probably wouldn't want to bite into a rock-hard nectarine the way you would a ripe one, but it's got its merits: Sliced into matchsticks, an unripe nectarine is crisp like an apple and refreshingly (deceptively) juicy. It's the perfect candidate for a slaw that is electric, a little funky, and crunchy as heck.
You should never use a velvety, super-ripe piece of fruit in a slaw. It would fall to bits at the mere suggestion of being shaved, let alone julienned. It wouldn't get along with the dressing, which, in slaws, tends to be aggressive in order to counter the relatively muted flavors of classic slaw ingredients. And besides, why would you want to, when a ripe peach or nectarine has so much character on its own?
It's a different story, though, with the unripe counterparts. It's not without precedent—just think about the other salads made with firm, sour fruit, like Vietnamese green mango or Thai green papaya salads, both of which enlist zesty, opinionated dressings to unite the shredded fruit with other salad trappings. As with these salads, the effect of sour nectarines is somewhat subtle: You probably won't, as you munch through a bowl of slaw, think, Hey, nectarines! But you'd miss their sweetness if they weren't there.
I recently julienned three of them, almost rock-hard, and tossed them into a bowl of thinly sliced shallot and licorice-y fennel bulb that had been sitting in a punchy blend of salt, chile flakes, and white wine vinegar; then I added crumbles of Danish blue cheese for creaminess and a fistful of fennel fronds for freshness. It was spicy, crunchy, creamy, and herby all at once—a slaw that wasn't the least bit shy.
You could go more subtle, with the addition of greens with some bite (like arugula or watercress), some cooked grains (I like farro), crunchy toasted sunflower seeds, or all of the above. Or mix just the fruit with a little vinegar or lemon juice and a pinch of salt, and let it sit for a few minutes until pickle-y, then toss with some torn herbs and a little nice olive oil for a simple slaw—or fold them into any salad, grainy or leafy or otherwise, for a hit of brightness.