To Get to Know a Cuisine, Get to Know Some Grandmas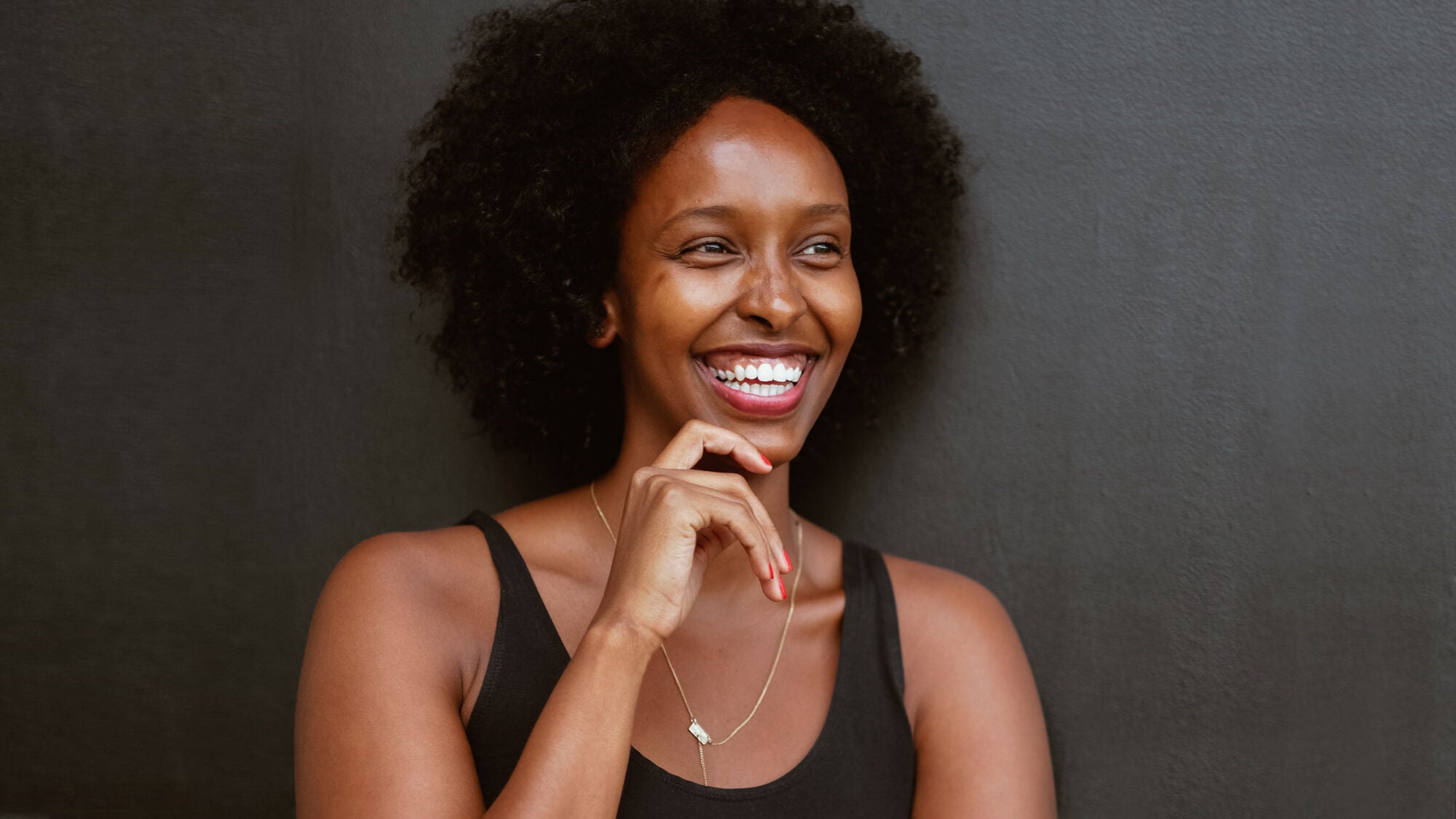 In a new cookbook, Hawa Hassan looks at the food of eight African countries on the Indian Ocean, united by their spice trade.
Plenty of cookbooks attempt to boil down an entire cuisine into a single author's perspective. It's a familiar scenario: A famous chef is anointed the "expert" on the food of a particular country (or continent) and condenses this expertise into a single, static, authoritative volume of essential recipes. Books like these can offer a great starting point for learning about a culture, but they also pose the question: If these 50–150 recipes have been deemed essential, then what are the unessential recipes that have been left out?
In Bibi's Kitchen, a new cookbook, oral history, and travelogue by entrepreneur Hawa Hassan and writer Julia Turshen, takes a different tack. It tackles the food of eight African countries that touch on the Indian Ocean, united by hundreds of years of spice trade. The voices behind the recipes aren't Michelin-starred chefs or Food Network icons, but rather a broad cast of literal grandmothers, who invite us into their home kitchens, introduce us to their families, and define their own cuisines and their own dishes. There's Ma Shara, who runs a cooking school and wants to reshape the way tourists perceive Zanzibar—and Ma Vicky, a princess from Tanzania who currently lives in Mount Vernon, New York, and makes a mean lasagna seasoned with bouillon and adobo.
For Hassan, who was born in Somalia and grew up in Seattle, the book was also an opportunity to show home cooks how to look at their existing pantries and spice shelves through a new lens. In the midst of a busy week for the book and for her condiment company, Basbaas Somali Foods, I spoke with her about some of the misconceptions about these cuisines, and why it was important to her to let these bibis tell their stories in their own words.
Where did the concept of the book come from, and how did you choose these eight countries?
It was really based around the fact that I own a condiment line, flavored with the spices of the Indian Ocean, so I kept on thinking about this from a business perspective for a long time. How do you introduce a new audience to new flavors? Do you talk about things they already know, and draw the parallel, or do you use people that they're familiar with, like grandmothers? Do you call the book "Bibi," which is very easy for everyone to say? So it was a lot of strategic planning, but ultimately, I really wanted to draw a parallel to the Indian Ocean, but from the perspective of Africa.
And these countries are all bound by the Indian Ocean, which was an important part of the spice trade.
Exactly. So the intention was really to dismantle the idea that you can't make African food because it's hard or it's far away or it's heavy. No, this is in your pantry. Let us show you how to put it together.
How did you go about finding the bibis to speak to? There's such a great range of people, from a preschool teacher living in Yonkers to a teacher at a cooking school in Zanzibar.
I reached out to everyone I knew. I told them about this project I had in the works, and I knew that between all of the people that I met over the years, I would be able to fulfill the project. I reached out to girlfriends of mine in Johannesburg, and I said, "I know you have an auntie, and she's a grandma—I'm doing this project, do you think she'd be involved?" And there were lots of hiccups. There were people who said yes and decided at the last minute that they didn't want to be a part of it. But the backbone of this cookbook is really community, and that's who came through in finding the right people.
You write in the introduction about the process of recording these recipes over Skype, by cell phone video taken by photographer Khadija M. Farah, and more. Did you do any in-person travel while writing this?
Yeah, I traveled to all of the states in the US of the grandmothers we featured. And at the last minute, I decided that Khadija was going to do the African countries on her own, since I'm not a US citizen. Obviously, we have an ever-changing immigration policy [in the United States] right now, and at the time, my lawyer felt it wasn't a good idea for me to travel, so I didn't.
How much pressure was there to choose the dishes that are most representative of these country's cuisines, versus the dishes that represent these women's individual styles of cooking?
My main desire was to first and foremost tell the stories of these bibis in their own words, and then to follow their lead in terms of what we were willing to introduce to the audience, which then became, for example, "What is the backbone of Tanzanian cooking?" When you're introducing something new, you don't want to be like, "This is what the tribe of such-and-such makes." Pulao is their national treasure. It's their national dish. So it was like, how do you make what they already make and introduce that to an audience? How do you follow the lead of the bibis and have them tell their own stories and then build on that?
What was the dish or technique in the book that was the biggest revelation for you when you learned about them?
I don't know if there was something I cooked for the first time, and so many of these dishes are super simple, but I think for me, the biggest takeaway was the many different uses of coconut milk. In Somalia, we only use coconut milk for a few dishes, but it was the use of it for dessert, or rice, or fish, or all sorts of stews. That really has inspired the way that I cook now.
Is there one dish that you hope everyone will try from the book, if readers had to choose one really good entry point?
I think that a dish like the ful, which can be a breakfast dish, a dinner, a side, is a perfect starter. It's a dish from Eritrea. It's a dish with beans. You know, Americans often (especially the people in food) are like, "Beans are having a moment." It's just, like, a yellow onion, and cloves, and jalapeño, and the berbere spice, and it's an easy make, and it's something that is super versatile. It's something I would be excited to try if I didn't know anything about this region. You can repurpose it. You can put a fried egg on it. You can add vegetables to it. You can take away or add more, and it still comes out really flavorful.
This interview has been condensed and edited for clarity.
4 RECIPES WE LOVE FROM IN BIBI'S KITCHEN
Shahan Ful
In this Eritrean dish, lima beans are mashed with onions, tomatoes, chiles, and plenty of berbere—a peppery blend of chiles, fenugreek, and garlic.
Ma Vicky's Famous Lasagna
Bouillon cubes and adobo seasoning pack the umami into this spinach lasagna.
Digaag Qumbe
This quick chicken stew gets its richness from yogurt and coconut. For the full Somali experience, eat it with some bananas on the side.
Sliced Papaya with Vanilla Cream
A refreshing, elegant way to eat fresh papaya.
MORE BOOKS TO BUY, READ, AND COOK FROM
Last week, we talked to Claire Saffitz about her new book, Dessert Person, and why everybody should be baking their own English muffins.
Speaking of desserts, from honey cake to Linzer torte, Baking at the 20th Century Cafe has you covered.
Parwana tells the story of a family who fled Afghanistan at the height of the Cold War to open a restaurant in Australia.
In The Man Who Ate Too Much, John Birdsall takes a closer look at a complicated and misunderstood figure in the world of American food: James Beard.
Wisconsin Cocktails is a definitive guide to one of America's great drinking states. Rule number one: brandy always in the Old Fashioned.
The Official Dungeons & Dragons Cookbook is here!
How to Cook: The Victorian Way with Mrs Crocombe answers all of your questions about custards and Christmas cakes. And while Downton Abbey was not technically a Victorian show (it was sort of stuck in a time warp, fwiw), this book is perfect for those living in a withdrawal from Mrs. Patmore's cooking.