To Doubt a Recipe, and Eat Your Words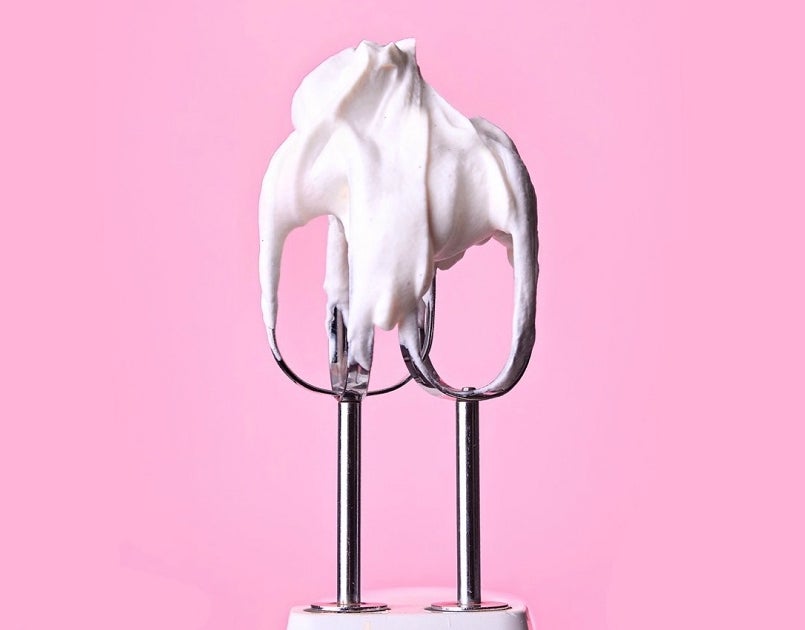 When a recipe purports to do something impossible-sounding, the only thing to do is test it out.
Usually I flag recipes to try for two reasons. One, because I have two thirds or more of the ingredients already on hand, or two, because I don't believe it'll actually work. (There are more files of saved recipes, of course, like Birthday Dinners, or Dear God, Kenzi, Please Stop Cooking the Same Things on Repeat, but those get far less use.)
Against my own better logic, I've always been an embarrassingly reliable sucker for reverse psychology—the fastest way to get me to do something is to tell me there's no way in hell—and this runs parallel with the kind of recipe I want to cook. The ones I doubt upon reading and cook just to see if they will fail. Add ice to a salad? Yeah, right, Gabrielle Hamilton. Marmite in a meatloaf? Ha, ha! Kenji López-Alt, you're pulling my leg. A chocolate mousse made from melting together just chocolate and water? No, not possible—I don't care if you are a chemist, Hervé This. A whipped cream that lasts for eight hours straight? Oookay, Stella Parks. Go on, recipe, I think, I dare you to work.
Of course, many of these recipe writers are right. The ice in that salad keeps the whole thing spectacularly crisp and waters down the assertive anchovy dressing; the marmite in that meatloaf is part of Kenji building an umami bomb, helping give the whole thing more gravity than your mother's recipe could ever dream of having.
In the case of Parks's whipped cream, from her recent cookbook, Bravetart, I wasn't just wrong about Parks being wrong—I was days wrong. When, after eight hours, the whipped cream still stood at attention—when I could flip the whole bowl over and it went nowhere, stabilized like a 1950s beehive—I decided to see how long this would stay the case. I figured one, two days, max. On the fifth day, the pile of fluffed cream wept only a little. This was the whipped cream that would not die.
"Sugar is hygroscopic, which means it's thirsty for water," Parks tells me when I ask her why the hell this works. "So the sugar in this recipe serves to keep the cream's water content in check, binding with it to prevent weeping." She explains that sugar also helps delay coagulation during the whipping phase, so you can whip the cream to stiff peaks without accidentally making butter. (If you prefer soft peaks, your delicate whipped cream won't last nearly as long.) Some whipped cream recipes do call for sugar, sure, but at a half cup for just 12 ounces of cream, this one has more than most—which is what makes it so stable for so long. (Parks balances all that sweetness with a healthy pinch of salt.)
Because I cannot learn to stop questioning everything, I doubted the entire concept: Do we really need a whipped cream that lasts forever? I'm more of a whip-it-when-I-need-it kind of girl myself, and I couldn't see the average person being much different.
And again I was wrong: For the days (days!) the whipped cream was in my fridge, it was the perfect excuse for an impromptu dessert, or for stealing swipes while looking for something else. I regret not making pancakes that week, or tracking down some out-of-season berries and store-bought cookies, or, hell, making a cake and tucking this whipped cream between the layers. Parks knows better, obviously: "This is a go-to recipe for me all year round, and something that can turn a few brownie squares into the sort of dessert you could serve to guests at a dinner party." You should probably go do that right now, dinner party or no.