Three-Ingredient Coconut Granita Makes the Frosty Case for Minimalism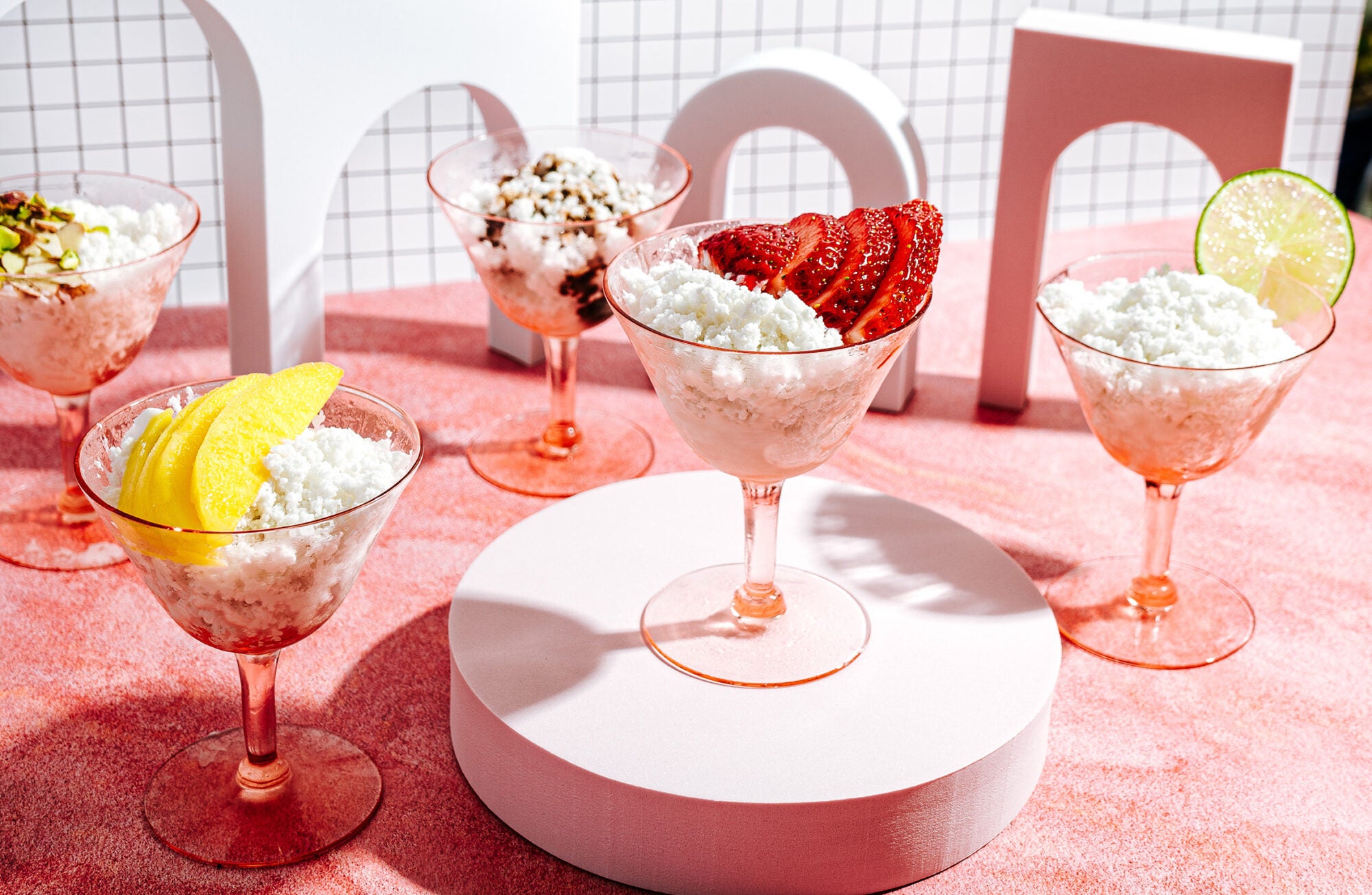 It looks like snow, but it tastes positively tropical.
After my parents divorced in 2002, my dad was forced into an age of culinary experimentation. It was around this time that he started making "coconut ice cream" to enjoy in the evenings after my sister and I had gone to sleep. The little bowl of dessert was a small joy in an otherwise difficult time. I have distinct memories of tiptoeing from bed and finding my dad enjoying a bowl of his ice cream in a dark room, the TV light flashing over his features. "Try it!" he would say. And I turned my little nose up at it, thinking, "What's coconut, anyway?"
It was only recently that I even bothered to ask my dad about how he made his cherished dessert. "It's so easy," he told me—a simple combination of coconut milk and sugar that gets placed in the freezer and stirred every so often to prevent it from freezing into a solid block.
As a former pastry chef who has made countless granitas, sorbets, and ice creams, I didn't believe that my dad's "easiest" method would work all that well. Surely the sugar wouldn't dissolve—at the very least, a simple syrup would be necessary to prevent graininess. But I gave him the benefit of the doubt and tried it his way. It turns out some things really can be that easy.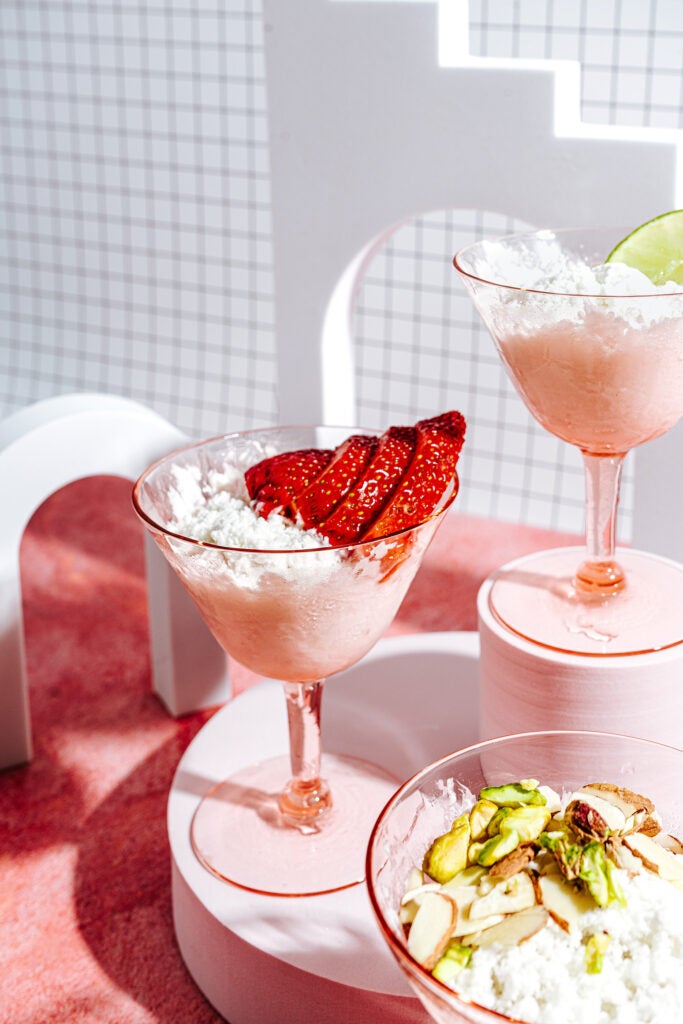 Dad calls this frozen dessert "ice cream," but to me, it seems much closer to granita. The European dessert is typically comprised of frozen fruit juice or coffee, with a flaky texture similar to shaved ice. But coconut milk's high fat content doesn't allow for the same crystalline texture of a granita—this version is decidedly creamier but still light, fluffy, and super refreshing. It looks like snow, but it tastes positively tropical.
To make this creamy frozen treat, simply combine full-fat coconut milk, granulated sugar, and a generous pinch of salt (my own addition) in a shallow dish, such as an 8×8 square pan. Since coconut milk tends to separate in the can, I prefer to use an immersion blender to re-emulsify the mixture and help incorporate the sugar directly in the pan. A few whirls in a food processor or blender works fine, as does aggressively whisking the mixture. Next comes the important bit: Cover the dish and place it in the freezer. Every half hour or so, drag the tines of a fork through the mixture to break up any frozen clumps, creating a delightfully fluffy, snowy texture. After just a few hours of freezing and flaking, dessert is ready to be served.
While this coconut granita is arguably perfect on its own, straight from the dish, it takes beautifully to any number of toppings. Consider drizzles of chocolate sauce, dulce de leche, or condensed milk. Sprinkle on shredded coconut, cacao nibs, or toasted nuts. Add brightness with thick slices of juicy fruits like mango or strawberries. A shot of rum and a few slices of pineapple even take the dessert into piña colada territory. Serve this granita alongside a few topping options, and let your guests do the rest.