The New Faces of Cover-to-Cover Cooking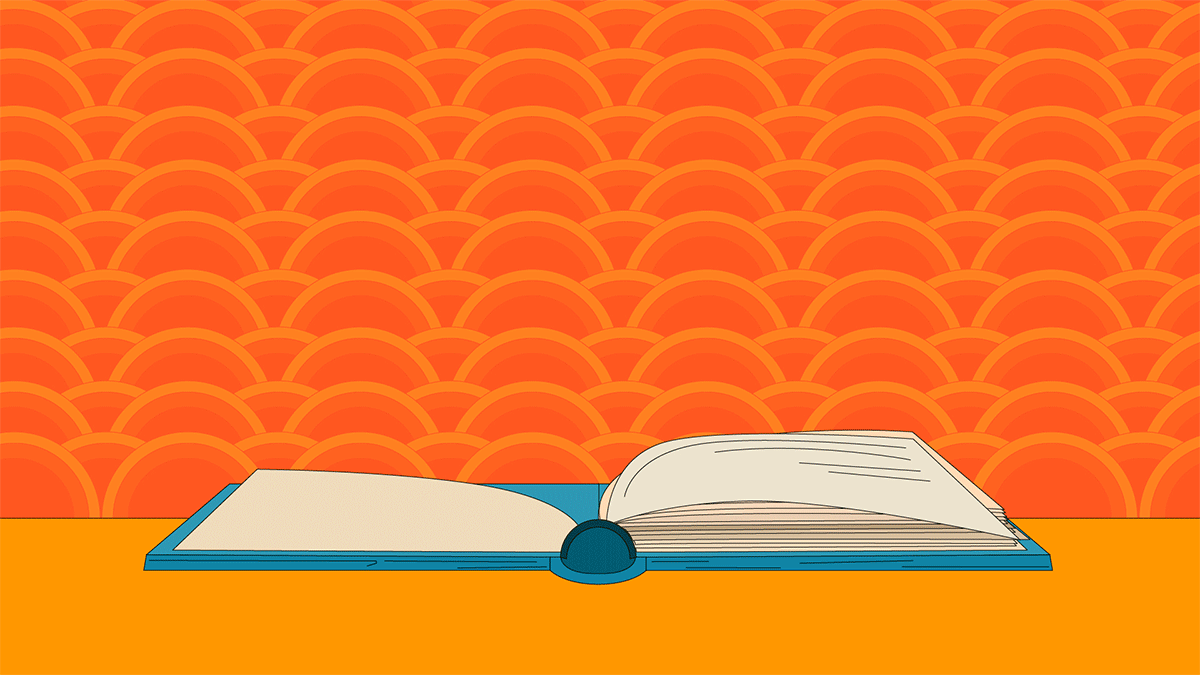 For some home cooks, a completist approach to books like Falastin and Indian-ish has become more than just a pastime.
Six years ago, Trent Pheifer, a New York–based development director, decided to teach himself to cook exclusively through the gospel of Ina Garten recipes. Aiming to make it through her entire repertoire, he's now cooked more than 1,100 of them and has about 100 to go. He documented his irreverent Julie & Julia approach on his blog, Store Bought Is Fine, which has been covered by the New York Times, Eater, and Elle.
"Most people are lucky if they cook two to three recipes from a book, including myself," says Celia Sack, owner of the influential cookbook store Omnivore Books in San Francisco. But 2020 was a completely different beast—for booksellers like Sack, for authors, and for the people cooking from those cookbooks. Unleash a worldwide pandemic and the attendant need to cook more meals than ever before—so many meals—and it's pretty inevitable that a culinary rut would befall even those of us who list cooking as one of our favorite pastimes. Cooking was not only necessary but, for many, it provided a welcome distraction. All that time spent reading, meal-planning, ingredient-procuring, chopping, sautéing, and braising was time we weren't paying attention to the spiraling case counts of the virus or thinking about how much we missed our old lives. The conditions were nearly perfect for throwing ourselves into an almost academic, near-monkish, clinical pursuit of kitchen expertise, whether that meant an expertise in sourdough or in Yotam Ottolenghi.
Barrett Radziun is an assistant professor of voice at Texas A&M University near Dallas. Given that he's also an opera singer, whatever gigs he had on the calendar for most of 2020 were canceled. A serious home cook and baker before the pandemic, he had found the videos of former Bon Appétit personality Claire Saffitz online, appreciating her highly methodical style. He made it his 2021 New Year's resolution to cook all of her book Dessert Person. He's now approaching the halfway point, and he sees baking as a COVID-safe alternative to performing.
"I'm still creating something beautiful that people can enjoy with their senses, which is what music is," he says, adding that bringing care packages to friends nearby is a way to stay connected to them. Once, he shared slices of Saffitz's Carrot and Pecan Cake with Brown Butter Cream Cheese Frosting, which he made for his birthday, and another time, it was batches of Chewy Molasses Spice Cookie dough, with instructions for recipients to bake them themselves. "I'm missing creating right now."
"Baking and cooking feel normal to me," he says. "I've been craving normalcy since March 2020."
But there's another reason, too. Even when Texas experienced extreme freezing temperatures, forcing Radziun to move in with a friend when his home lost power and heat, he figured out a way to keep his baking going.
"Baking and cooking feel normal to me," he says. "I've been craving normalcy since March 2020."
Maddy Richard, a fundraiser at the University of South Florida, chose Indian-ish by Priya Krishna to cook through because she developed a love for Indian food as a child living abroad in the United Kingdom but had never attempted to cook it herself, and she liked the "ish" emphasis—that this was how an immigrant cooked; with influences from the cuisine of her adopted country. Richard describes herself as having a Type A personality, so a project like this gives structure to her leisure time. It not only provides her with cooking inspiration, but it also provides her the satisfaction of crossing another item off her list.
"If I'm not feeling thrilled about what I have to eat, or I don't want to meal-plan, I can look at my list of what I need to cook from the book," she says.
Shopping for spices like nigella seeds and asafetida for recipes from the book has been a handy way to venture beyond the new neighborhood she moved to during the pandemic. And one of the best perks of the project has been learning how to make her own yogurt, which she's incorporated into her weekly routine and calls a "game changer."
Richard was the only one interviewed for this story who isn't sharing her progress anywhere. For most, though, posting online about their results is part of the project, as well as motivation to keep going. Radziun has found a whole community of people on Instagram making their way through Dessert Person, and he enjoys seeing how similar or different their bakes look compared to his.
While most share their work on Instagram or in Facebook cooking groups, Melina Schein started a blog and podcast, too. At The Saucy Soprano, Schein has been detailing her efforts to make her way through Leah Koenig's The Jewish Cookbook, which has over 400 recipes (most cookbooks have an average of 100).
Schein is both an opera singer and the artistic director of a theater company she founded in Vernon, British Columbia.
"My whole life is the stage, and literally overnight, it shut down," she says. After mourning for the first two months over the "nonessentialness" of her chosen vocation and realizing this was longer than a brief hiatus, Schein knew she needed a project to see her through. She deliberately chose a book that was encyclopedic in scope, so she could treat it like a job (though, she notes, of course, no one is paying her).
Given that Schein jokes she's the only Jew within 50 miles, she also thought this could be a way to reconnect with her culture. She's nearing 300 recipes cooked, having done a recipe a day (and sometimes more) in the exact order they appear. She is grateful her blog has found a following, which includes Koenig herself.
"They've become my new kind of audience on a new kind of platform," she says. "It's both comforting and joyful at such a strange time."
Zahra Saaidi of Amstelveen in the Netherlands at first saw Falastin by Sami Tamimi and Tara Wigley as a way to use up many of the items she already had in her pantry. But after dipping into the book, she decided to cook all the way through it.
"Cooking was comfort and solace," the bank product manager says. "I was looking to do something creative, and this was perfect."
Saaidi started around March 2020 and finished just before Christmas. She was interrupted when Yotam Ottolenghi, Ixta Belfrage, and Tara Wigley's Flavor came out, as she got distracted by it and began to cook from it, but eventually she went back to finish Falastin.
"There's something nice about finishing an entire book," Saaidi explains. "It's a real sense of accomplishment."
Now she's halfway through Flavor, too. "I didn't think I'd be as excited about a vegetarian book, but everything I've made from it so far, I've loved," she says. Cooking this way has completely transformed her stay-at-home routine; sometimes she'll sauté onions before the beginning of her workday.
"There's something nice about finishing an entire book," Saaidi explains. "It's a real sense of accomplishment. I definitely think I'll do it more often."
"It makes me so happy that people out there love the book and are cooking not just a few recipes but all the recipes in it," says Tamimi, who's exchanged messages with Saaidi over the course of her project. "It's humbling and yet it's, in a way, reassuring that your work touches so many people out there."
Leah Koenig said getting to know Schein through her project has been one of the joys of the pandemic for her in that "I'm seeing the book take on a new life in her kitchen, with her camera and her words." Yet Koenig also confessed: "It's also very intimidating."
Minna Aalto of Espoo, Finland, had long considered cooking for her family a burdensome chore—until she got one of Ottolenghi's earlier books on a trip to London: Simple. With so much extra time suddenly on her hands, she decided to cook (and document on Instagram) every dish from Flavor (photography is another hobby of Aalto's).
In addition to the project element of it, Aalto appreciated how cooking in this way introduced her to ingredients like tofu and beans that she never would have brought into her home before, as she didn't think she liked either one. In the early days of the pandemic, she cooked every recipe within a few months.
"I liked how I was able to teach my children to eat more vegetables and to taste different things that I didn't even think I liked," said Aalto. "Cooking from Flavor taught me to be more open to new ingredients."
Six years after the Ina Garten project began, Pheifer is averaging around four recipes a week, and he recently completed his 1,100th recipe. "This project has been a lot more manageable during COVID and has helped my sanity," he says. "Especially early on, when there was so much we didn't know and so little we could control, I could go to the kitchen and blast some Beyoncé. Following regimented instructions became my happy place. I'm not doomscrolling, and I'm not watching the news—I'm doing something constructive with my time."