The Kitchen Victories Powering Our Second Wind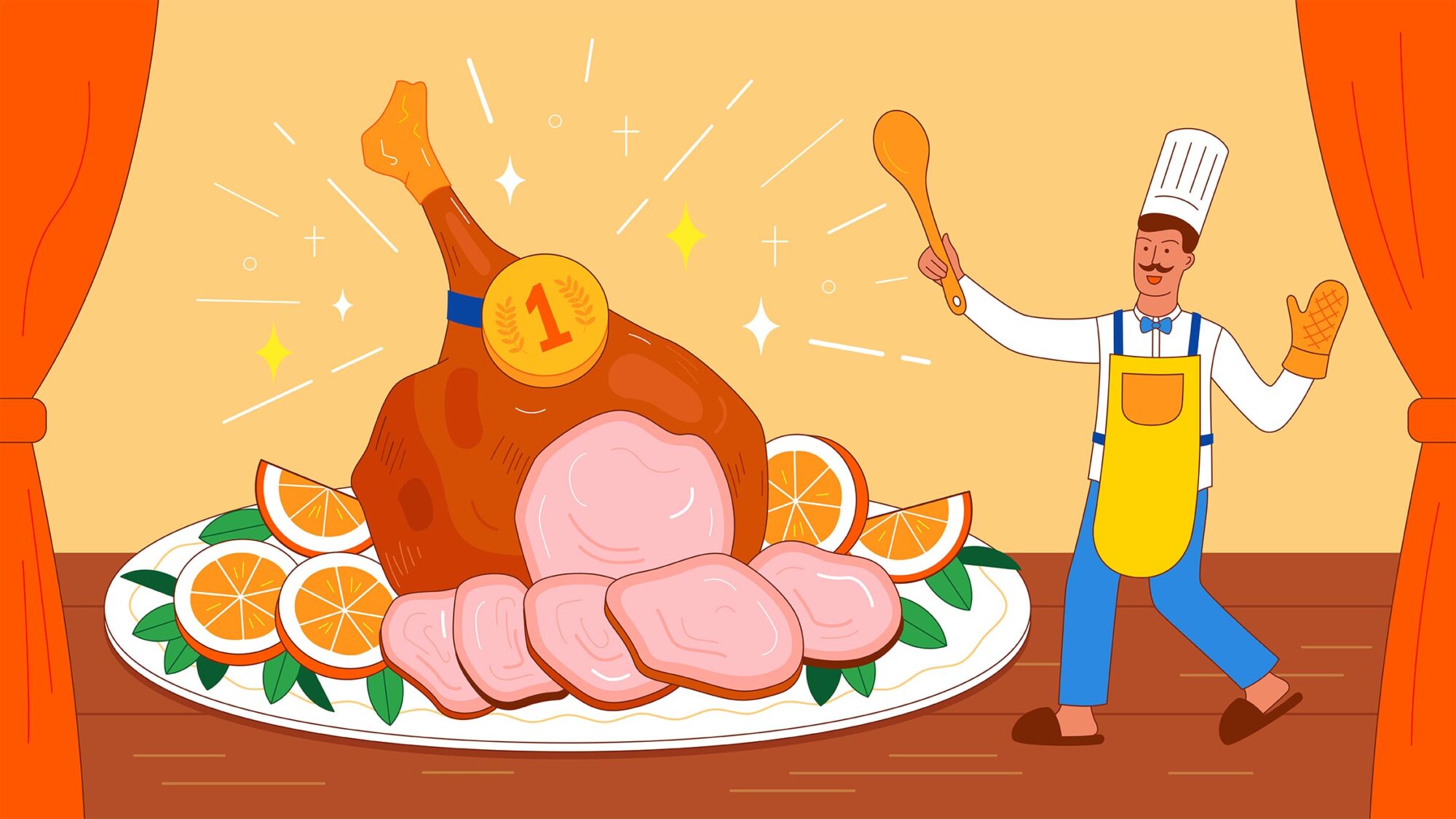 Writers, editors, and cookbook authors reveal the breakthroughs from these long seven months. 
It started with a seemingly harmless TikTok trend of Dalgona coffee sometime this spring. Then, suddenly, there was a deluge of focaccia gardens, bubbling jars of sourdough starter, and creative restaurant meal kits. Over the past seven months, home cooks have taken to time-intensive cooking projects, welcoming new dishes to their regular meal rotation and mastering techniques for lifelong cooking. Forget returning to the Google search bar. Wollamssam for life! 
Weekend trips to neighborhood coffee shops were swapped for scrounging for sacks of flour to get our fix of baked goods. For TASTE senior editor Anna Hezel, that turned into a few batches of Adrianna Adarme's overnight cinnamon rolls—which, she notes, is a flawless recipe. Back in March and April, I was baking milk bread on a near-weekly basis. It started with plain loaves and dinner rolls, and once I knew the recipe by heart, I incorporated swirls of ube and black sesame butter.  
This DIY confidence gave some of us a chance to face our fears in the kitchen—or at least to confront some of the more intimidating aspects of cooking that we often leave to the pros, from gutting a fish to making soy milk from scratch. TASTE audience development director Kaitlin Bray now spatchcocks chicken for summer grilling and quick dinners with ease (especially with help from these kitchen shears we swear by). Founding editor Matt Rodbard took a crack at pizza dough (a total fail), but he landed in calmer waters with chicken Basque, ghormeh sabzi, and a new take on guacamole (mayonnaise may be included) for the cookbook he is working on. 
These triumphant home-cooking wins have gone on to be well documented on Instagram and proudly shown off via group texts. After all, we need something to quell our self-doubt when trying a new recipe for the first time. (And, after spending three days making pan-fried soup dumplings, I certainly needed the validation.) Here, we've surveyed some contributors and friends of TASTE and asked them to share the kitchen victories they're most proud of. Whether they've been ingrained as muscle memory or they're still a work in progress, we hope these high points of home cooking will continue to fuel our creativity well into the winter. 
Jenn de la Vega, former TASTE Cook In Residence: Summer might have been the culprit, but I was stuck on s'mores. Every week, I thought to myself, how could you change every element but still say it was a s'more? I experimented with the graham cracker, making it into toffee or replacing it with potato chips, pie crust, or cookies. I didn't make the marshmallows from scratch (another time, perhaps?), but thanks to the Rice Krispies Treat recipe, I melted down marshmallows with butter. From there, I could mix in cocoa puffs, adhere dried fruit to them, and shape them to the size of the cracker. The best tasting one had thinly sliced chorizo, milk chocolate caramel, and melted down pink Peeps. It's alarming how long marshmallows last in the pantry. In the end, it was a funny way to get rid of the little scraps I hoard in the fridge. (See Aaron Hutcherson's recent story on reconsidering the Rice Krispies Treat.)
Emily Timberlake, editor and TASTE contributor: The thing I crave most of all in quarantine is high-quality sushi. I buy insanely high-quality fish, ikura, tobiko, and all the fixings from Tokyo Fish Market in Berkeley. I've really mastered sushi rice, which I make in my rice cooker, then immediately transfer to a 9×13-inch casserole pan, spread out, and fan obsessively until it's cool and shiny. I season it with a rice vinegar, salt, and sugar mixture. Wrap the rice in nori, top with sliced fish, avocado, and some pea shoots, and baby, you got temaki going!
Bettina Makalintal, VICE food and culture writer: Before quarantine, I had roasted a chicken only once in my life. But in March, I figured that I needed something new to do, and my boyfriend and I decided to use Sunday nights as a time to cook something outside our weeknight repertoire (which is usually vegetarian). Since then, I've successfully roasted several chickens, which I've then used to make stock—and then used the stock to make beans (dried beans also being a quarantine-inspired addition to my grocery shopping). I took a little break from the chickens and stock when it was too hot to use the oven, but I think a chicken every week or so will make it back into our routine in the fall and winter. 
Priya Krishna, TASTE columnist: Wollamssam! It's a Korean take on Vietnamese goi cuon that I believe first became popular in Australia (I need to look into this history), but it is basically goi cuon with more stuff inside. I make these all the time, and I have gotten very, very good at rolling them up so nothing spills out—and not letting the rice paper hang out in the warm water too long to rehydrate.
Melissa Clark, New York Times staff writer: I am getting decent at tamagoyaki! Right before lockdown, I went to Sunrise Mart and bought a special pan, and my former colleague Kiera Wright-Ruiz gave me a lesson. Then I've been practicing over the past six months. It's hard, but I'm getting slightly better. Plus, it's made with pantry staples—eggs, soy, mirin, sugar—so I can whip it up anytime. My daughter loves it a lot more than cheese cubes.
Laurie Ellen Pellicano, recipe developer and food stylist: All the fish! I've been digging all the excellent direct-to-consumer company pivots, especially Pierless Fish. I've ordered all the fish I've never cooked before, and I'm treating myself to sushi supplies on a semi-regular basis. That, plus a little Koji Club action, has been a way to bring the dining out experience in!
My partner has also been teaching himself to cook British Indian Restaurant (BIR) cuisine through Latifs Inspired. We are very different types of cooks (and he works in technology), but he watches these videos and simul-cooks along. I've benefited greatly from his experience, and our spice cabinet gets to see a lot more action.
Scott Hocker, TASTE columnist: I've gotten quite into making my own spice blends. I always had an absurd collection of spices, but other than for Madras powder, sambar masala, or other regional Indian blends, I never thought to combine spices ahead of time for seasoning. Mastering Spice [by Lior Lev Sercarz] changed all that for me, and now I have the toast blend (fennel and coriander seeds + Urfa biber + fleur de sel) and the egg blend (black and white sesame seeds + caraway + Urfa + sumac) by my stove for willy-nilly sprinkling. 
Daniel Holzman, chef and TASTE columnist: Bagels! Like so many of us, I've been baking up a storm, finally devoting the time that the craft demands. I'm not sure why bagels have fascinated me so thoroughly (perhaps it's my New York Jewish roots finally blossoming), but I've become so fond of them that I am considering opening a bagel shop.  
Jaya Saxena, Eater staff writer: At the beginning, I decided to get good at making roti, and I'm happy to report that my roti are basically perfect now. In the bread vein, my partner also mastered their sister's challah recipe. But neither of us decided to pick up sourdough, because honestly, who needs that fussiness right now?