The American Heritage Rice Movement Is No Fluff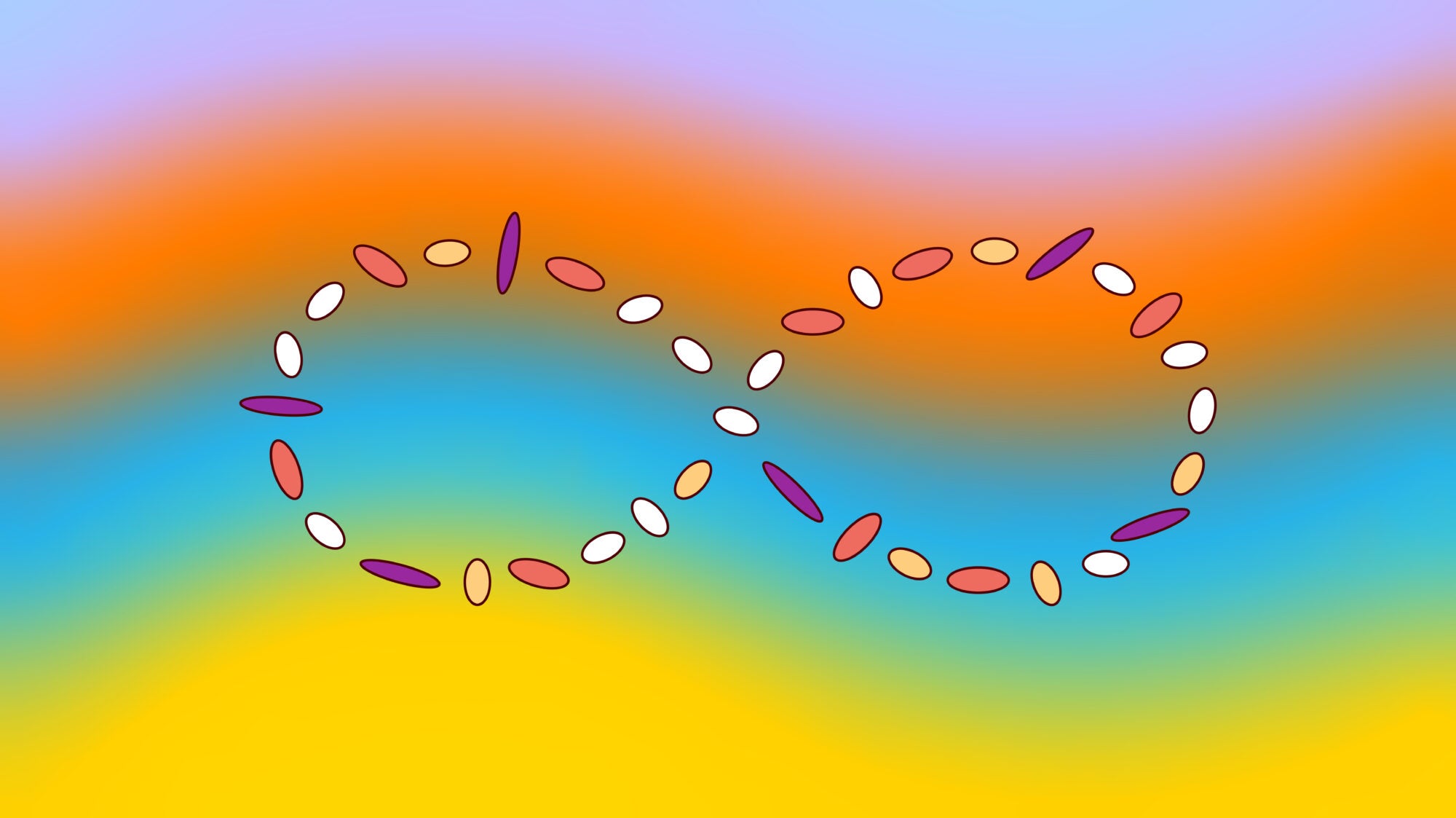 America's rice landscape is more diverse and more glorious than you might think. Here's how to take full advantage of it.
Scorched. Soggy. Brittle. Soupy. JJ Johnson has heard it all when it comes to people's problems with cooking rice. This elemental ingredient—one of the most popular staple grains around the world—has a way of tripping up a lot of home cooks in America. And rice doesn't get a lot of respect from fine dining restaurants in this country either, says Johnson, who's cooked in his fair share of them in New York City.
"A lot of people go to culinary school and maybe learn to make one rice pilaf with a bay leaf—maybe," says the affable chef and TV host, who recently published his treatise on the subject, The Simple Art of Rice: Recipes From Around the World for the Heart of Your Table, with Danica Novgorodoff.
But head to the back of the house during a restaurant's family meal? There, he says, rice is given the adoring treatment it deserves from cooks who care—in savory Mexican red rice, Puerto Rican arroz con gandules, spicy West African tomato-based rice stews, and more, underscoring the rich traditions and sacred place that rice occupies around the world.
America's rice roots run deep as well, though time and time again it's been underappreciated. Growing up in a Chinese American household, I was taught to finish each grain from my bowl and to cook it in a rice cooker, measuring the amount of water to cover by a highly personalized designation on my index finger. That said, while foundational, rice didn't command much attention at meals—it was the familiar yet plain-white backdrop to dishes rather than the star. For many others, Johnson included, the rice of their youth was parboiled, enriched, and bleached, industrialized processes that he says diminish the taste, texture, and wholesomeness of rice while not exactly inspiring lifelong adoration.
Thankfully, times have changed, with heirloom rice varieties making a comeback and freshly grown rice available from family farms coast to coast. From Carolina Gold, a long-grain variety that was once the cash crop of the South, to Kokuho Rose, a 60-year-old short-grain variety from California, North America is studded with gems that, while not expansive, each tell a story of terroir and history while providing a window into the future of farming—well worthy of being extolled in fine dining spaces alongside wine and artisanal cheese.
The story of Carolina Gold rice, an heirloom variety, goes back to the slave trade; Africans captured from rice-growing regions of West Africa were purchased at a high price due to their agricultural expertise, creating a successful rice industry for eighteenth-century Southern white landowners. Named for its yellow hue, Carolina Gold was America's first commercial rice, but the industry collapsed following emancipation, and by the 1940s the variety had nearly disappeared in the United States. Thankfully the varietal was preserved in a seed bank, and today it's grown by a small handful of farms stateside, including Anson Mills. (It is not to be confused with Carolina brand Gold Parboiled Rice, the supermarket staple.)
While true Carolina Gold rice is still rare and hence difficult for the average consumer to purchase, Johnson thinks we're just at the beginning of a big heirloom rice movement. "I think you're gonna start seeing it in the everyday supermarket," he says, optimistically, of the variety's near future.
While Carolina Gold may be the best-known American heirloom rice, there's another variety readily available. Robin Koda and her brother, Ross, are the third-generation owners of Koda Farms, a San Joaquin, California–based rice farm and mill established by their grandfather, Keisaburo Koda, in 1928. There he brought innovation to rice growing, sowing seeds by airplane and incorporating rice drying and milling on the farm. In 1942, when President Franklin D. Roosevelt signed Executive Order 9066, the Koda family was forced into concentration camps along with all Japanese Americans, while their land, homes, equipment, and livestock were seized. Following the war, however, Keisaburo and his sons, Edward and William, rebuilt the farm.
Robin Koda admits that she's probably still farming the land her grandfather bought out of "that old Asian guilt thing": "I just feel like we're indebted to them," she said in a recent phone call.
Over the subsequent decades, the Koda family introduced domestically grown sweet rice and sweet rice flour to the market. An indispensable ingredient in the Asian pantry, sweet rice is a short-grain variety that's sticky; its flour can be used to make glutinous rice-based desserts like mochi and tangyuan or as a thickening agent for soups. And with the help of the rice breeder Arthur Hughes Williams, the family also developed a medium-grain, premium table rice that debuted in 1962, called Kokuho Rose®. Bred over ten years specifically for the microclimates on their farm in the 1950s, it's an heirloom variety.
"Our rice was the best-tasting Japanese table rice out there, and it just became immensely popular. For a lot of Japanese Americans, to this day, that flavor is embedded in their culinary history," says Koda.
This time of year, you can even try Koda Farms' shinmai—or new harvest—rice, says Koda. This just-harvested rice is ultrafresh and flavorful: "It's a real fleeting characteristic, and by December it's already starting to wane."
Freshness is also a major distinction in the rices grown at Blue Moon Acres—across the country in Pennington, New Jersey. The farm was established by Jim Lyons, who began experimenting with rice agriculture on the East Coast in the 1970s. Their rice is typically freshly harvested, which is tastier and quicker to cook than rice that's been on the shelves for who knows how long, which can get rancid, says Lyons.
"Rice is the centerpiece of the plate in a macrobiotic diet," says Lyons, discussing his own diet at the time. "That was our main food, and I was living in Boston and Connecticut and eating rice from California and Arkansas and very far away. I thought, this is anything but locally grown."
He and his wife, Kathy, relocated to Pennsylvania, where they started a regenerative specialty farm in 1992; in 2007, they purchased 23 acres in Pennington, New Jersey, where they now grow and sell a handful of rice varietals including black rice, sushi rice, and Maratelli rice, the latter an Italian short-grain variety. Customers of their rice include Eleven Madison Park and FIELDTRIP, JJ Johnson's fast-casual rice bowl restaurant in Harlem.
And due to their growing techniques, which have been honed over the years to suit their land and microclimate, arsenic levels in Blue Moon Acres rice are much lower. A naturally occurring element that is harmful in high doses, arsenic is present in foods like rice, meat, and seafood, as well as drinking water—yet most states limit arsenic levels to 10 parts per billion. Lyons says their rice tests much lower for arsenic than commercial rice grown in Arkansas and California, and this is due to their dry growing techniques.
"In a flooded paddy, you would have all this anaerobic microbiology, which facilitates the uptake of arsenic and creates methane," says Lyons. "Growing in a dry field is better."
Not surprisingly, these farming techniques require a lot more labor, such as weeding, which is why so few farms do it; at Blue Moon Acres, they've been developing special equipment to help automate the work—which Lyons hopes may help other people grow rice in the same manner.
Growing rice without the use of many chemical fertilizers—that is, organically—presents unique challenges wherever the farm is located. But these principles are largely the reason why Lundberg Family Farms has stayed in business since 1937. It was founded by Albert and Frances Lundberg, who left Nebraska in the wake of the Dust Bowl for the Sacramento Valley, and it's still operated by their descendants in Chico, California.
"They saw how farming techniques really stripped the land of topsoil, so when they moved to California, they wanted to do things differently—in partnership with the land, not against it," says Brita Lundberg, a fourth-generation farmer.
By the 1960s, when the organic movement was in its infancy, a Japanese food distributor called Chico-San was looking for someone to grow organic rice, and the Lundbergs volunteered. "It was the beginning of a wonderful journey of farming organically and continuing to care for the soil," says Lundberg.
Times have changed, with heirloom rice varieties making a comeback and freshly grown rice available from family farms coast to coast.
In the early 1970s, the Chico-San rice cake factory suffered a devastating fire that halted its operations for years, forcing the Lundbergs to find more domestic buyers for their organic rice—like the natural food stores and co-ops that were just beginning to pop up around the country. It also led them to start selling their rice directly to customers: "My grandpa and his brothers bought an old bread truck and hired a driver to stop at health food stores from California to Washington," says Brita.
Around the same time, Brita's grandparents became volunteers with the Peace Corps and moved their family to Brazil, where they shared their rice farming and milling techniques with local farmers. In turn, the family was exposed to several varieties of rice they'd never seen before—including black rice and red rice varieties.
"Dad would bring them home, and we would have them with fish or chicken, and they were amazing," says Bryce Lundberg, a fourth-generation owner (and Brita's father) who lived in Brazil with his parents at the time. "The color, the flavor—I was used to eating organic short-grain brown rice, which I love, but being able to see and taste the diversity and color—it really made an impression on my dad."
When the family eventually returned to California after four years, they began cultivating new varieties of rice for their farm, one at a time, crossing varieties purchased from seed banks with some of their own to create unique hybrids suited for their soil. Currently, Lundberg Family Farms offers 17 varieties of long, short, and medium-grain rices, like Red Jasmine and Black Pearl rice. And they're continually developing more varieties.
"One of the reasons we have a nursery is that we're really interested in growing different varieties of rice—but another reason is that we have to grow rice so differently than other farms, because we grow organically and regeneratively," says Brita.
Weeds are one of the biggest challenges currently. There can be 100 different types of weed for every rice plant, says Bryce. A lot of other rice breeding programs look for varieties that are compatible with certain chemicals, but because Lundberg Family Farms doesn't use these chemicals, they're looking for varieties compatible with organic and regenerative practices—as well as for characteristics like delicious taste and aroma.
It takes a village to do this—the Lundbergs have contracted with a handful of like-minded family farms in the region who have grown rice for their brand over the decades. Together they continue to adapt and develop seeds for a changing climate. But it's work well worth the effort, the family says.
"There are not many other rice farms doing this, but from the beginning, we've had such loyal customers and people who've cheered us on, saying, 'This is what we need,'" says Bryce.
How to buy American rice:
Koda Farms: Developed in the 1950s, Kokuho Rose® is a medium-grain Japanese-style varietal available as white, brown, organic white, or organic brown rice from the family-owned Koda Farms in California. They also sell Sho-Chiku-Bai® sweet rice and mochiko sweet rice flour, from the Japanese-style sticky rice developed for their land in the 1940s. Find them in supermarkets and Asian grocery stores nationwide, or from the online retailers Wellspent Market, Housework and Zingerman's.
Blue Moon Acres: The certified-organic rice varietals grown on this New Jersey farm include white sushi rice, long-grain brown rice, and Maratelli rice, a short-grain Italian variety. Buy from the

farm's online store

.

   

Lundberg Family Farms: The California-based rice grower is owned by five generations of the Lundberg family and offers around 17 rice varietals, including Red Jasmine rice, Black Pearl rice, and brown Basmati rice, as well as rice blends and rice cakes. Find them in grocery stores nationwide and in their

online store

.
Photos: Luke Chappellet