This Is TASTE x Bon Appétit Live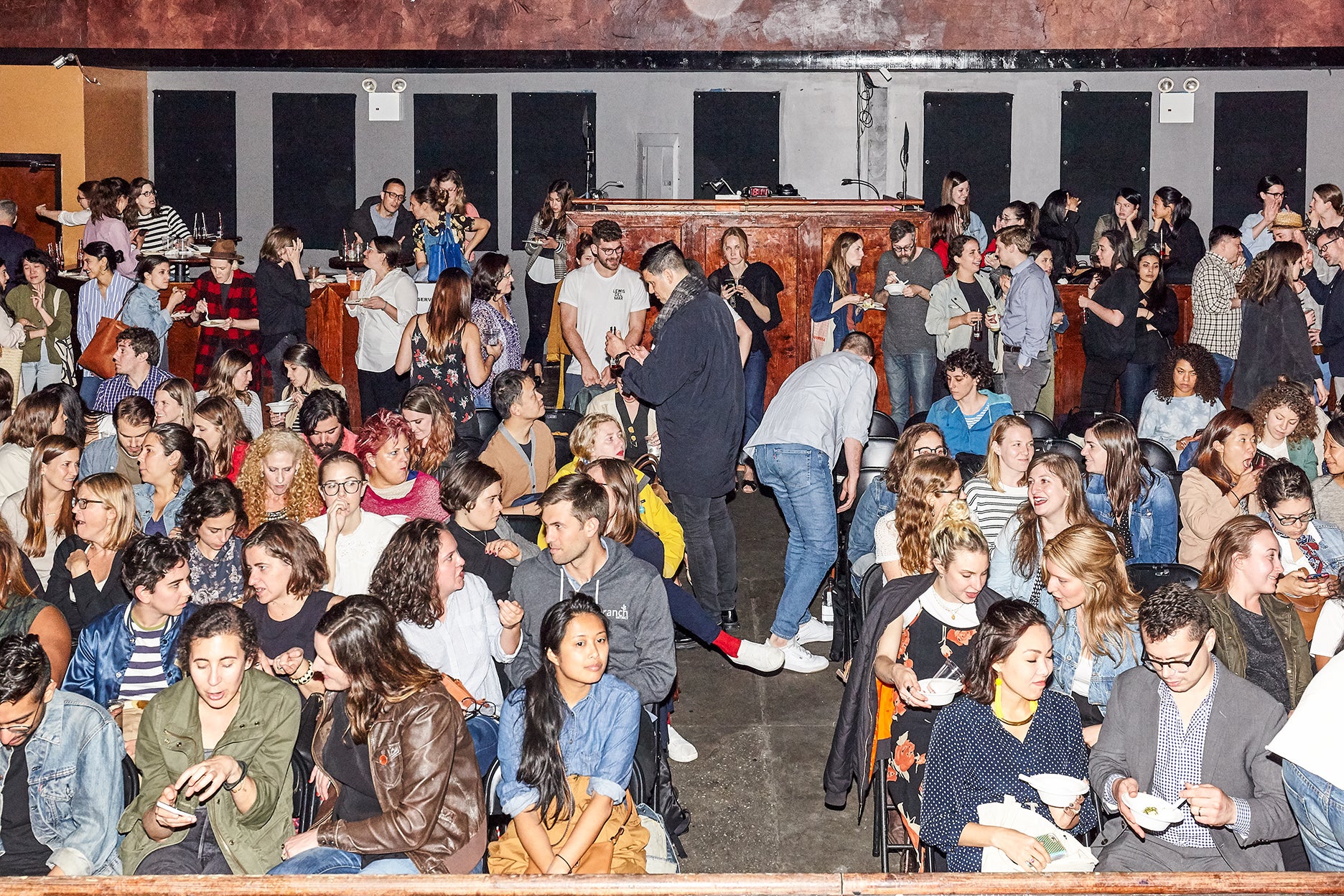 On June 6 at the Bell House in Brooklyn, TASTE joined forces with our friends at Bon Appétit for a night of cocktails, food, and music and comedy by host Donwill. Ticket sales went to Emma's Torch, an organization that provides paid kitchen internships to refugees. Along with sherry Negronis made by the team at PUNCH and snacks from Bessou, Dinamo, MeMe's, and Shuka, we conducted a short series of interviews for the Bon Appétit Foodcast and the This Is TASTE podcast.
TASTE's editor in chief, Matt Rodbard, spoke to Angie Mar, the chef of the Beatrice Inn, about picking out beef from Pat LaFrieda's personal stash and what makes a good neighborhood restaurant. Later on, Bon Appétit's editor in chief, Adam Rapoport, sat down with Alison Roman to talk about her book Dining In, why Instagram stories are great, and of course, *the cookies* (you know the ones). Closing out the night, TASTE senior editor Anna Hezel chatted with Julia Moskin, New York Times reporter and recent Pulitzer recipient. Julia shared the recipe for the "house cocktail" of cereals she likes to eat at the end of a long day of reporting.
To hear the conversations from the event, make sure you subscribe to This Is TASTE and stay tuned for more!