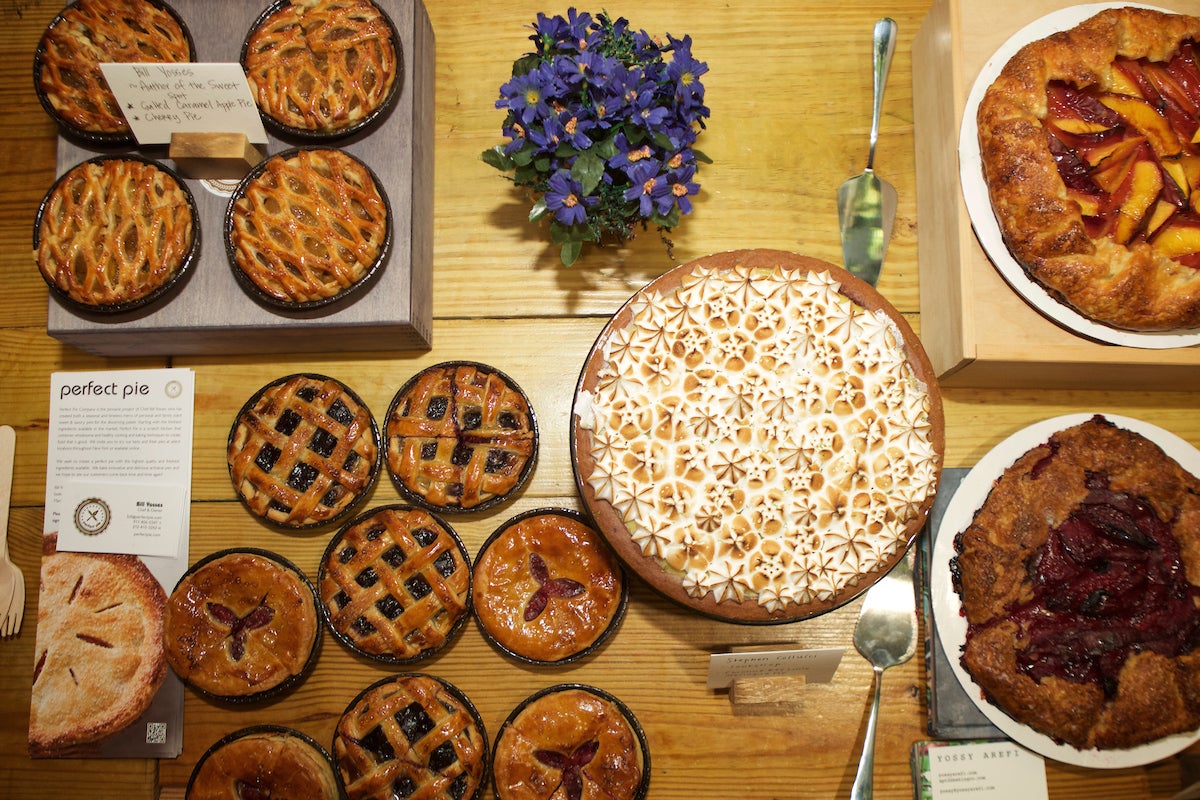 Earlier this week we celebrated summer in the only way we know how—with pie, ice cream, frozen cocktails, and gathering a bunch of our friends before the humidity apocalypse that is New York in August. TASTE Party A La Mode asked chefs, cookbooks authors, and friends of TASTE to bring their best pie to one of our favorite NYC bars: Tropical 128. Thanks to our friends at PUNCH for helping out with the drinks, to Fany Gerson of La New Yorkina for the Mexican-style ice cream, and all of the below who stopped by with a pie.
Yossy Arefi // APT. 2B BAKING CO. Jessi Singh // BABU JI Angie Mar // THE BEATRICE INN Dianna Daoheung // BLACK SEED BAGELS  Ron Silver // BUBBY'S  Brad Willit // CAMPERDOWN ELM  Jessie Sheehan // AUTHOR OF ICEBOX CAKES & THE VINTAGE BAKER  Stephen Collucci // COOKSHOP Daniel Alvarez // DAILY PROVISIONS Mark Isreal // DOUGHNUT PLANT Emily Elsen & Melissa Elsen // FOUR & TWENTY BLACKBIRDS Bobby Hellen // GG's Miro Uskokovic // GRAMERCY TAVERN Fany Gerson // LA NEWYORKINA Jessica Weiss // MAIALINO Ben Turley // THE MEAT HOOK Adam Schop // MISS LILY'S Petra Paredez // PETEE'S PIE CO Brittany Darty // PIES 'N' THIGHS Scott Tacinelli & Angie Rito // QUALITY ITALIAN Nick Kim & Jim Lau // SHUKO  Bill Yosses // AUTHOR OF THE SWEET SPOT  Melissa Weller // WALNUT STREET CAFE
Check out some photos from the party!