Supreme Your Way into a Dreamy Citrus Season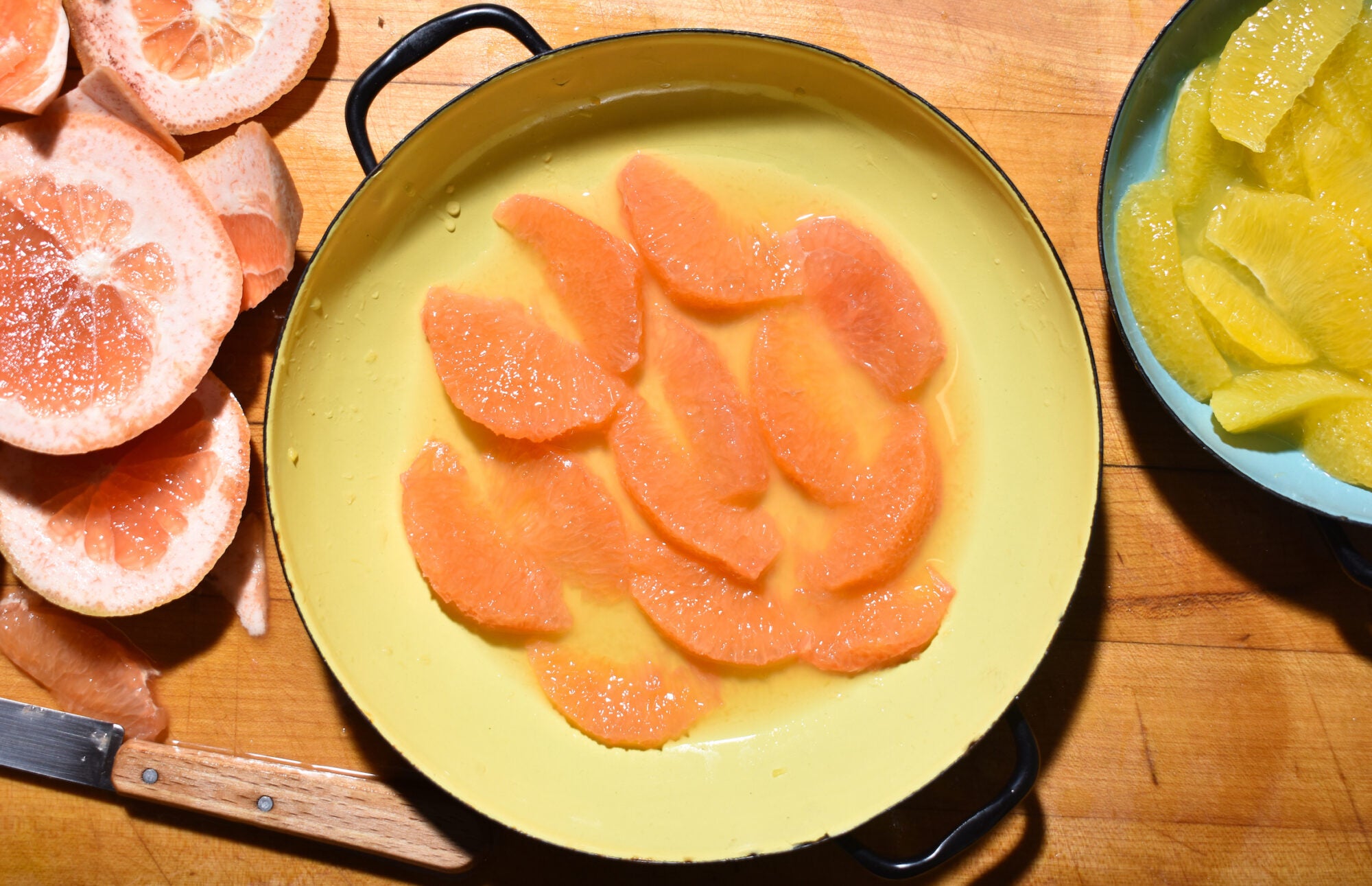 Learning a new knife cut is well worth it for this avocado and Cara Cara salad.
Many of us wait with great anticipation for winter's colorful citrus to arrive around the beginning of each new year. I get excited just thinking about the juicy, sweet, and acidic navels, blood oranges, and other heirloom citruses, like pink pomelo, Oro Blanco, and Meyer lemons, showing up at my local farmers' market at the Ferry Building in San Francisco. My social media feeds quickly become sunset-colored messes of salads and citrus upside-down cakes, punctuated with thick rounds of January orange.
Those uniform circles are pretty and all, but pinwheels aren't the only way. One suggestion is to opt for the oblong jewels that are supremed citrus segments. Sure, turning a Cara Cara orange into luxuriously pith-free individual segments requires a few extra slices. But with a sharp blade and 15 to 20 more seconds, 2022 can be all about our personal knife skill growth. You'll be rewarded with plump and juicy bursts of citrus in every bite, without the chew.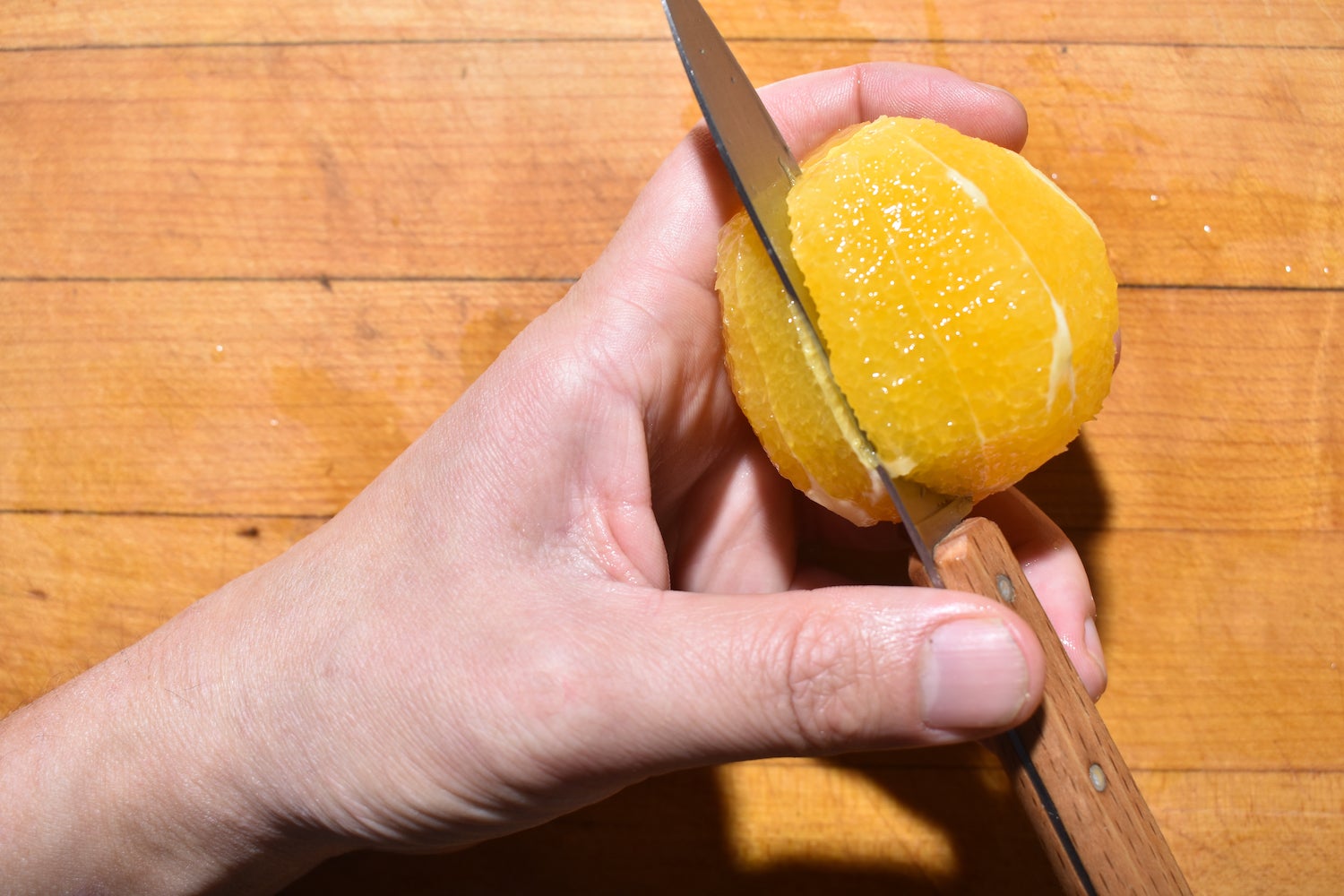 Supreming citrus starts out the same way as cutting it into rounds. The outer peel of a whole orange is sliced away, exposing its flesh. But instead of cutting the fruit into rounds, you simply cut out the fleshy segments, separating them from the membrane. There are a couple ways to do this, including with a single motion that slices down and around the membrane, creating a segment. An even simpler way is to make two slices as close to the membrane as possible.
In my recipe, I call for doing the latter, but the important thing to keep in mind is that you need a sharp paring knife. Using a knife that's too dull can bruise the segments, releasing their juice and rendering the whole process futile. If you want to make supreming even easier, keep your citrus in the fridge. Cold citrus is firmer and slices more easily than warm citrus.
One way to enjoy a supremed piece of citrus like a navel orange or a ruby red grapefruit is to pair it with winter's other bounty: avocado. Specifically, scoops of buttery avocado that mimic the shape of supremes. The leftover citrus membrane will have a good amount of juice left in it once the segments have been carefully cut away. I like to first squeeze that sweet, acidic juice over the segments to keep them from drying out, and then to pour it over the scoops of avocado along with the citrus. It's a salad that can dress itself.