Why Did We Stop Glorifying Hamburgers?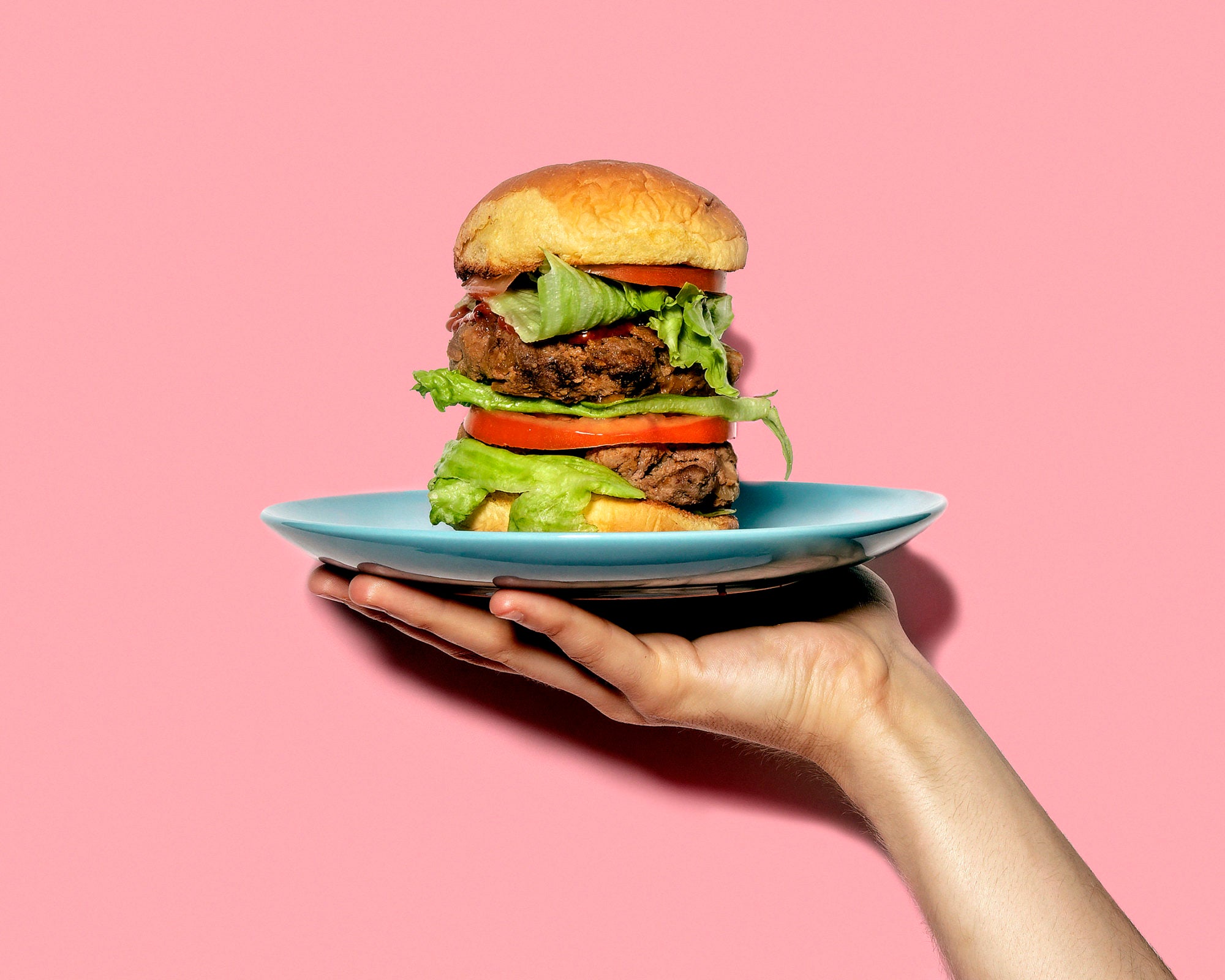 The "glorified hamburger," a forgotten Depression-era relic, has real applications for the modern home cook.
Recipes from the 1930s and '40s tend to resurface less for their cookability and more for pure shock value. To wit: canned chipped beef, doused in a flour-thickened gravy and shoveled onto toast. Mock apple pie, made with crushed Ritz crackers that have been softened with lemon juice and spiced with cinnamon. Cake made from tomato soup.
There are, of course, exceptions (thank goodness for slice-and-bake cookies), but mostly the recipes from this moment in American history are excavated from time to time in order to populate lists like "8 Curious Recipes From the Depression Era" and "15 Weird Foods People Ate During the Great Depression." But I'm willing to go to bat for a 1930s relic known as the glorified hamburger.
Back before Shake Shack and Minetta Tavern (and before custom beef blends from Pat LaFrieda), home cooks knew how to make all ground beef burgers taste great—not just the expensive stuff. The glorified hamburger—a dish that started popping up in diners, at local legion dances, and in newspaper columns in the mid '30s—was a way to turn any quality and any quantity of ground beef into dinner.
Borrowing a few tricks from meatloaf (while forging their own identity), glorified hamburgers were a way to stretch meat as far as possible during scarce times. Bread crumbs lighten and soften the texture of the meat and absorb moisture, and a bit of onion and ketchup seasons the meat from the outside in.
A 1935 article in the San Francisco Examiner by a columnist named Prudence Penny is headlined "Glorified Hamburger, Served With Cabbage Sauce, Is Tasty." In a 1946 story from the Daily Oklahoman, a recipe for the burgers accompanied a story with the headline "Oklahoma Cooks Undaunted by Lingering Meat Shortage."
Taking a real kitchen-sink approach, the recipes tend to season and stretch the meat with whatever's on hand. One 1936 recipe from the Statesville Daily Record pairs a pound of meat with a full cup of bread crumbs and a full cup of cooked rice. Quite a few versions call for baking the burgers in the oven and basting them with melted fat or canned soup (or cabbage sauce, as Prudence advises) to keep them moist in spite of any dry, starchy fillers. Any given recipe could include an assortment of these seasonings and fillers: sour cream, onion soup mix, crushed corn flakes, cracker crumbs, bread crumbs, oats, ketchup, tomato paste, tomato juice, canned mushroom soup, potato halves.
At their worst, glorified hamburgers could be sour-cream-lacquered hills of starchy meat swimming in pools of mushroom soup. But at their best, they're basically personal pan meatloaves that have been browned and caramelized all over in their own fat and served on a buttered bun.
Unlike meatloaf, which can be an hourlong ordeal, they take only a few minutes to cook in a skillet or a little longer on a baking sheet in the oven. You can toast a buttered bun on the same baking sheet you use to cook the burger, or you can put the raw patty directly onto the buttered bun and into the broiler the way my enterprising grandma did it. You can tweak the basic formula of meat, crumbs, and seasoning to your taste, but whatever you do (and whatever burger purists may tell you), don't fear the filler.