Romania Has Its Own Borscht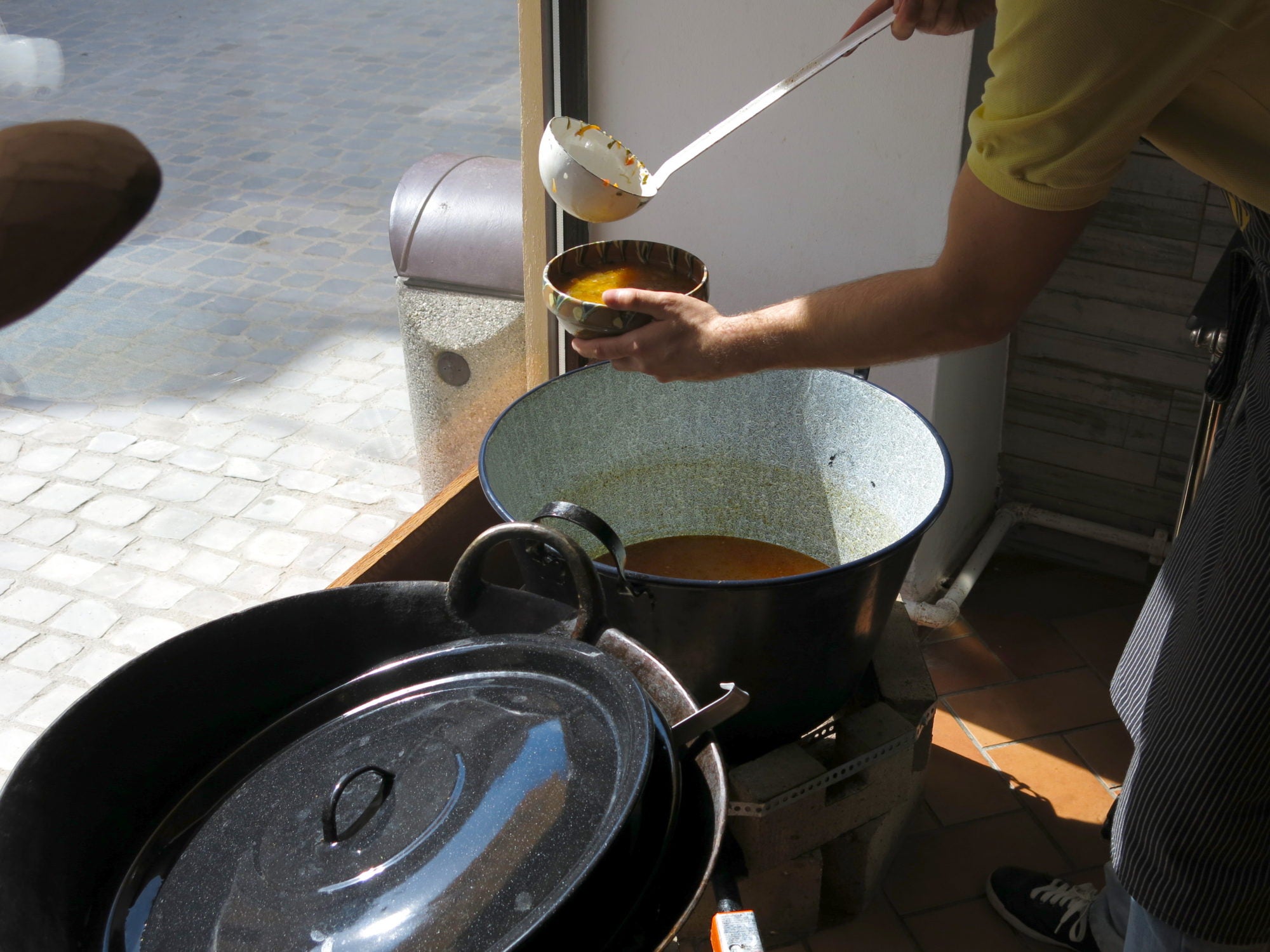 Ciorba has never captured the American palate as effectively as borscht has, but the sour, nourishing soup can be found in Romanian kitchens year-round.
Inside an airy cottage kitchen in Sighisoara, Romania, I watched as Otilia Hetrea cleaned scallions and chopped a pile of greens harvested from her backyard garden. Next she opened a jar of homemade red pepper paste and whisked a sunset-colored egg yolk into a dollop of sour cream. Otilia was prepping ingredients for ciorba, the bracingly tangy, soul-satisfying soup that is Romania's answer to borscht.
Along with mamaliga (cornmeal porridge), mashed-eggplant salads, and high-octane fruit brandies called palinca, these soups are something of a national obsession for Romanians—ubiquitous on restaurant menus and an adaptable year-round staple of the home kitchen. They are equally at home on the tables of farmers in the Transylvanian countryside, or serving as a hangover cure for late-night partygoers in Bucharest, reviving themselves at a neighborhood restaurant or pizzeria. (Yes, even the pizza shops in Romania sell ciorba.)
The word "ciorba" simply means soup, but it typically refers to meat- or vegetable-based potages that have been soured with sauerkraut juice, lemon juice, vinegar, or a probiotic bran-based liquid called borș. Borș and borscht are related and nod to Romania's linguistic and culinary connections with Ukraine and Russia. The country's larger love affair with sour soups, meanwhile, is a legacy of Ottoman rule. In many ciorba recipes, thick ribbons of sour cream are swirled through the broth during cooking or used as a garnish, adding another dimension of sharpness.
Ciorbas are imminently adaptable depending on what ingredients are in season. In early spring, they tend to be light and verdant, simmered with nettles, lovage, or other wild greens and fresh herbs. In colder months, white beans, potatoes, celery root, and cabbage take center stage. Some ciorbas are enriched with fish or chicken; others studded with minced pork and rice meatballs or strips of tripe. The beet-based version, which is similar to what Americans think of as borscht, is called ciorba de sfecla rosie, literally "red beet soup." Whatever ends up in the pot, the soup's chameleon nature speaks to Romanian cuisine's deep connection to the land.
It has been nearly five years since I spent an afternoon cooking in Hetrea's kitchen, but I have not forgotten her ciorba—a rich vegetarian broth simmered with lobodă (a relative of spinach), thickened with egg yolk, and soured with a glug of homemade borș poured from a glass jar on her kitchen counter. Vivid too is the bowl of flavorful, herb-topped ciorba de pui (chicken) I sampled at La Ceaun, a Brasov restaurant that specializes in Romanian comfort foods. Ciorba never caught on amongst Americans with the same fervor as its Ukrainian cousin, borscht. But this category of rustic sour soups deserves wider recognition and celebration. Like soup from a stone, they are as expansive as our own imaginations.