A Special Spicy Miso Sauce for Not-Special Home Cooking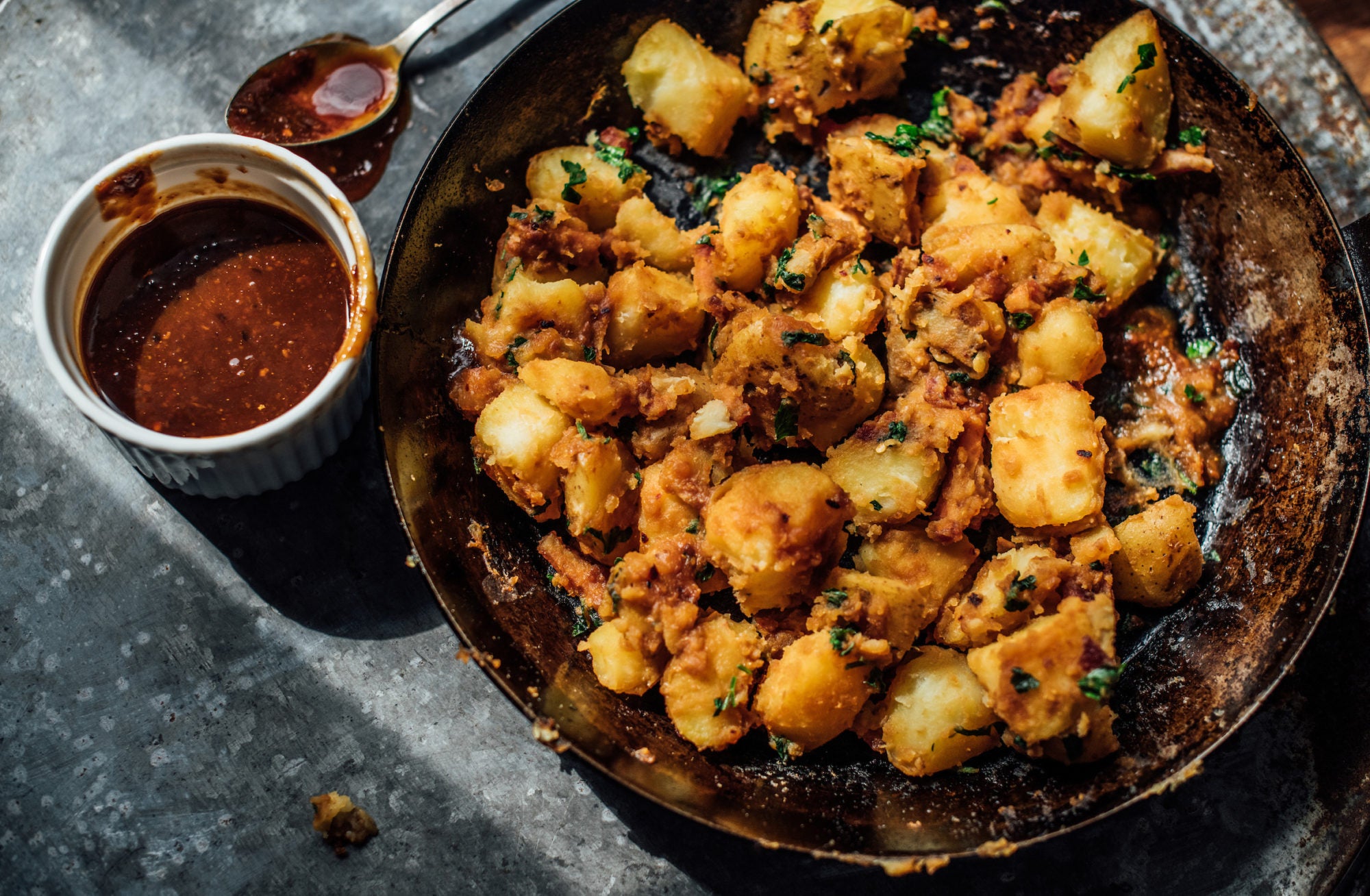 Hiroko Shimbo's primal utility sauce is good for the freezer, and best when brought out for surprise inspiration.
I want recipes that last.
Ones that stand the test of time, yes. More though, I desire recipes that, when cooking for myself, have a life beyond the pan in front of me. An example: Most cookbook pasta recipes are portioned for four people. When I am intrigued by one of those recipes and, in assessing, realize that this silky chicken ragù or that spiky olive-cauliflower sauce will keep for a few days, I cook the recipe's full amount. I could upend the given ratios for fewer servings. Economy of time says otherwise. The math is simple: same effort; more meals.
I also like my recipes versatile. Leftovers are admirable. But this approach is not about eating the same precise meal day after day. My goal is expansiveness. This chicken ragù could be turned into soup; that olive-cauliflower sauce could be spooned on garlicky toast mounted with ricotta. A lot made of a little.
It is rare to find a cookbook that organizes itself around recipes that are both long-lasting and multipurpose. Hiroko Shimbo's Hiroko's American Kitchen does.
Shimbo, a notable author and teacher of Japanese cooking in the United States, assembled Hiroko's American Kitchen into six chapters. Each surveys a different baseline staple of Japanese cuisine. Chapter 6 focuses on Spicy Miso Sauce. The sauce comprises six mere ingredients: dark miso, sugar, mirin, sake, fresh lemon juice, red pepper flakes. You cook them together and store the result in the freezer. For months. The result is precisely as you imagine. Dank. Rich. Bright. Chile-hot. Sweet.
Shimbo provides 23 recipes with which to put that primal sauce to use: traditional Japanese braised daikon radish; shrimp scampi funkified with the sauce; peanuts coated in curry powder and the sauce then baked; crisp potato chunks and bacon pieces slicked with still more sauce.
Those potatoes are straightforward. You boil them and cook the bacon. You crisp the potatoes in the rendered fat, then add the miso sauce and finish with chopped parsley. No complications. The potatoes are elemental, in the manner of home fries with ketchup. Sophisticated too. The kicky sauce zips, accentuating without overpowering. The Japanese are better at most everything. Including potatoes.
The remains of a batch of Shimbo's Spicy Miso Sauce is in my freezer now. It goes thick in the cold but never solid. All the easier to spoon it into dishes on a whim. I have added it to fried rice. I have seasoned a gingery beef ragù with it. I have no clear sense of how or when I might use it next.
I want more recipes and books like Shimbo's in my kitchen, in my life. I want efficiencies, but I want them with breathing room. Room to play. The beneficent fixity of a steadfast recipe interlocked with the freewheeling bliss of kitchen improvisation.