Souvenir Recipes and the Cure for Post-Vacation Blues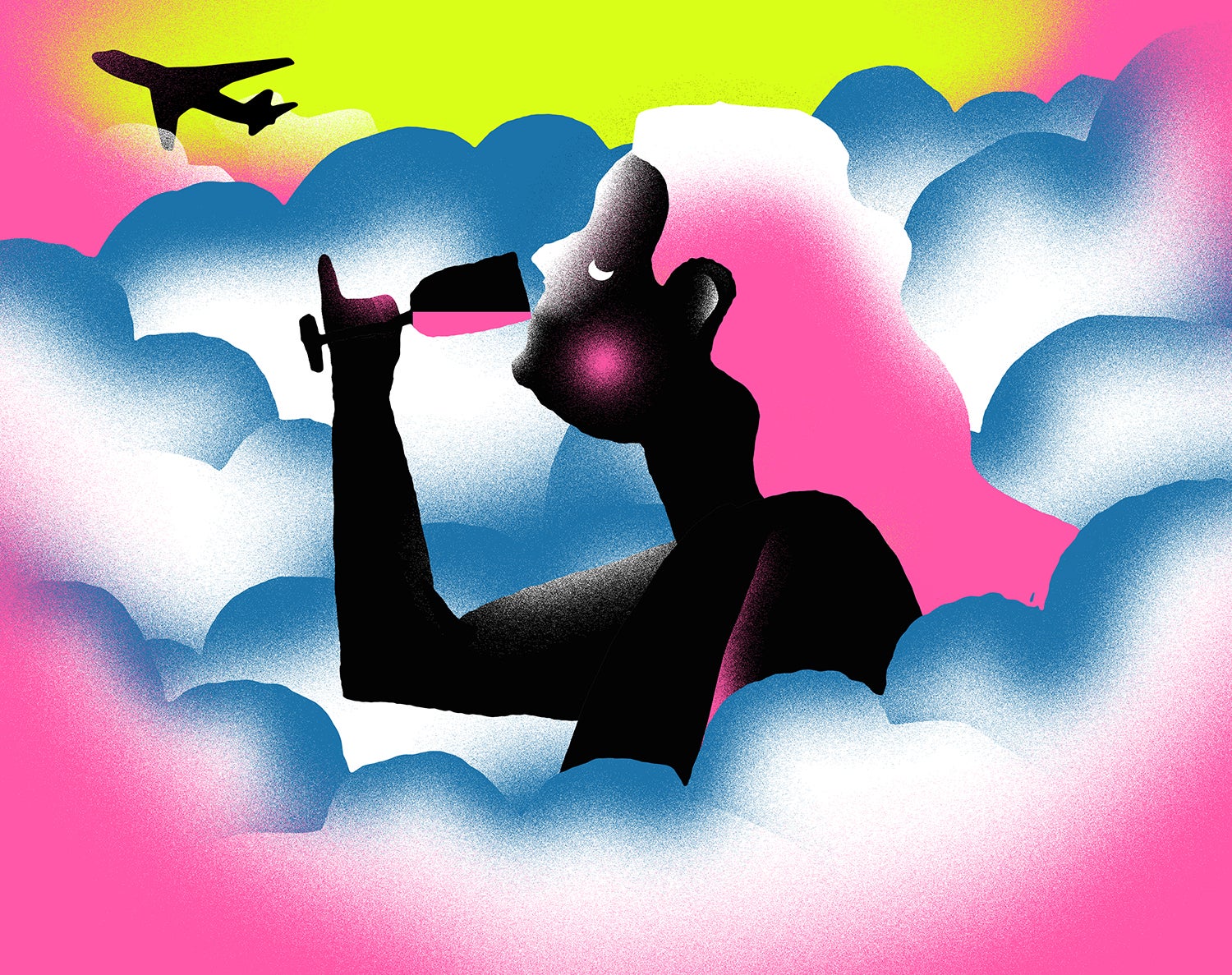 Collecting recipes and ingredients is a way to relive past travels—so long as you adjust your expectations.
More than a few times this past winter, my kitchen steamed up with the aroma of onions, beef, and pork belly that had been united to make a Bolognese ragù. Prior to my trip to Bologna last July, I had always assumed that such a sauce was an all-day affair, but a cooking class there taught me that it was a deceptively simple dish I could make in under two hours. Each time I cooked it back home in Seattle, it knocked loose a little memory of walking along the stone streets of the Pratello, on my way to make fresh pasta by hand and learn the secrets of a thick, meaty ragù.
When food people—writers, chefs, photographers—travel, they tend to take home more than the usual tchotchkes and postcards as souvenirs. In the same way an art lover might display a Chagall reproduction from the museum gift shop, cooks reminisce with a dish. Their minds catalog smells and flavors, techniques and tricks as their bags grow fat with tools, spices, and unique ingredients. Back at home, they use their newfound collection to try to re-create their trip—an exercise that, as I've found, involves recipe nostalgia, memory, creative shortcuts, and a little frustration in the end. No dish made from supermarket spaghetti will rival the handmade tagliatelle of my Bolognese cooking instructor, no matter how perfectly I replicate the sauce. But with each new version, I hone my cooking skills, stir up memories, and learn to enjoy my own interpretation of the dish. It's not the original, but it's my own personal replica: I traveled, I tasted, and now I share.
And I'm far from alone. One of America's favorite dishes, macaroni and cheese, became popular when Thomas Jefferson fell in love with a version he had in France and decided to serve the dish at a state dinner upon returning. Even further back, the entire history of pasta is one of recipes traveling across continents—whether the specific myth of Marco Polo bringing it from China to Italy is true or not.
Chef Jenn Louis's travels in Israel were the inspiration for her current Portland, Oregon, restaurant, Ray. "We're all attracted to different things when we travel," the chef says. For her, that means an element of a dish, a technique, or a favorite ingredient. Louis's research is a lot more casual than my classroom learning method: "I usually taste something, ask some questions there, and get people's opinions while I travel," she says, of how dishes like her shwarma fries and lamb flatbread came to be.
Louis doesn't worry about making an exact copy of what she's tried, because nothing is ever that narrowly defined: Dishes like my Bolognese ragù rarely have a single recipe. She traveled in Italy for years as research for her previous restaurant, Lincoln: "Each home is going to have a different one," Louis says. "More oregano, more bay—it varies, and you find the right one that works for you." For Ray, the same was true with shakshuka and falafel.
And anyway, dishes replicated at home rarely turn out as good as the original. As Louis explains, "flour differs in gluten content, or the cream varies in fat content." Or a specific chile or tool might not be available. So she cherry-picks her inspirations, like preserved mustard greens from Hong Kong or the idea of mafroum, a stuffed potato dish from Libya she learned in Israel, and incorporates them in a way that works for her and her menu.
Finding a souvenir dish that fits not only your taste but your capabilities is important, says Javier Cabral, a Los Angeles–based food writer: "If it aligns with your personal eating style, that's when you'll be able to reproduce it." For him, that means focusing on seafood—a strength in his home kitchen—and drawing on memories ranging from elegant brandades in France to the Basque kokotxas (a gelatinous cut of throat or chin from hake or cod) he enjoyed on his honeymoon in Spain. His wife's culinary-school background means they generally taste as they travel and then try to re-create dishes at home, where they cook every day. Sometimes that means bringing back ingredients along with recipe inspirations; Cabral recently returned from a trip to Europe with four kinds of mustard packed tightly. "It can be too much," he admits, adding that it's best to just enjoy yourself when you're hunting for ingredients to take home. "Let the magic happen with all the intangibles around you: the sights, sounds, and smells."
Like Louis, Cabral has resigned himself to the fact that dishes re-created at home just won't be the same. It's a lesson that food and travel photographer Celeste Noche learned the hard way: After studying abroad in Italy and watching her host mother make tiramisu, she tried to replicate it back in the States, only to realize that you can't find panna, a kind of Italian cream that she says is denser than heavy cream, here. Even though Noche wasn't able to live up to that, she realized that she could still get what she calls "a secondary souvenir: an idea of what a dish is supposed to taste like." And so when she asks people for their recipes, she's learned to temper her expectations, knowing that she won't have the right ingredients.
"I'm not trying to re-create the experience—not making a dish the exact same way I had it in Istanbul," Noche says. Instead, she looks at food as a token of where she's been, "a memento more powerful than an object. Food is multisensory; it transports you back to where you were."
Nneka Okona takes a similar approach. "I keep a mental catalogue of things I've eaten, things I thought were good," says the Atlanta–based food and travel writer. Okona likes to bring home something she can use, like a seasoning, spice, or tea; it's how she tries to "infuse" her travels into her daily life. But it's not always enough. Sitting in her apartment almost five years after she moved back from Spain, she still misses the patatas bravas she ate there. She didn't have a recipe, but she did know how to cook potatoes and combined the spiciness she'd loved from a version of the dish in Madrid with the aioli she enjoyed from another version in Seville. "I combined the elements, made [the sauce] thick," Okona recalls. "I Googled some things; I created some things."
The result, she says, was a dish that she calls "a transportation device," bringing her back to things she'd tasted and smelled. But it also serves as the same type of conversation starter as any other kind of souvenir might: Cook it for someone else, Okona says, and "it makes for cool stories."
And more than that, Okona's riff on patatas bravas is an antidote to what she calls "the post-traveling blues." Eating the foods she's tasted abroad brings her back to where she's been and inspires her to keep moving forward. "I cook," she says, "and then I'm like, 'Okay, where am I going next?'"