In the South, Cottage Cheese Was Never Not Cool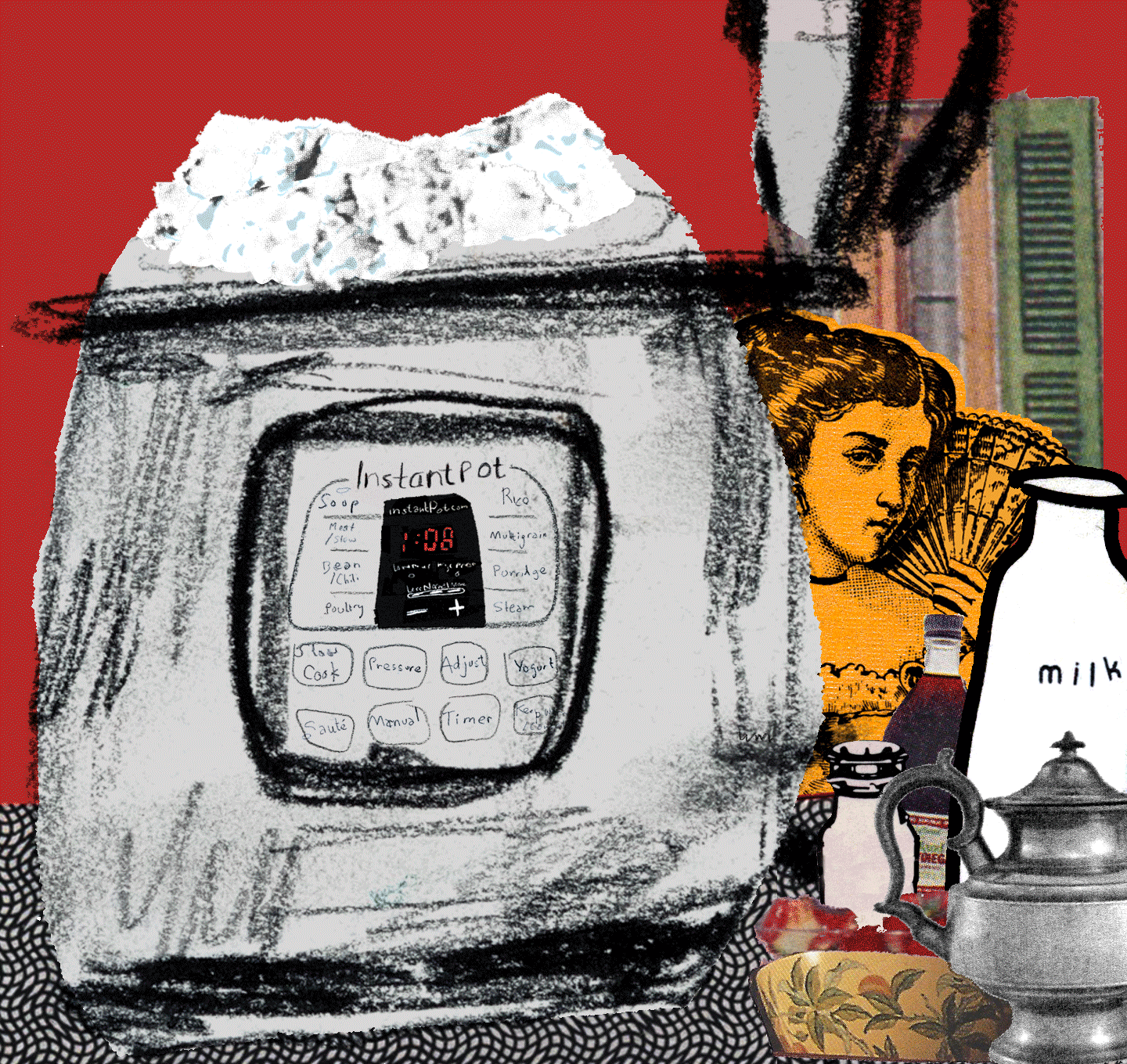 Making cottage cheese to rival any Southern grandmother's—but in an Instant Pot.
Southerners are generous in our definition of "vegetable" when it comes to describing side dishes. Mac and cheese is sure to be among the offerings if it's a special occasion, as well as a jewel-toned Jell-O salad bedazzled with fruit and nuts. Another case in point is cottage cheese.
The mild, unaged cheese can be found, of course, in almost every grocery store in the United States. But homemade fresh cottage cheese is less soupy and has smaller curds than commercial versions (a bit like fresh ricotta, although firmer) and has more flavor. Compared to commercial cottage cheese, the flavor is more nuanced and natural, with a subtle sweetness from fresh milk, but it isn't sugary. It's lightly salted and has enough character to shine solo, but is amenable to all sorts of seasonings and mix-ins.
Southern cooks with ready access to fresh milk have always made cheese products as a resourceful, tasty way to preserve excess milk. Making it at home was as simple as heating milk slightly, adding a bit of vinegar to create curds, and straining off the excess whey. (Some suggest that the term "cottage" reflects its origin as a homemade product.) And unlike harder, aged cheeses, cottage cheese was ready to eat the day it was made, and it kept well for several days.
I am sure that I'm not the only lifelong Southerner who was raised with a cut glass dish of cottage cheese placed among the many side dishes on the Sunday dinner table—not that we saved it solely for Sundays. My family ate cottage cheese at least once daily, especially in the height of summer, when we were picking juicy tomatoes, crisp cucumbers, and tender half-runner green beans from our garden with the same frequency.  A bowl of lightly chilled cottage cheese topped with diced vegetables and sprinkled liberally with coarse salt and cracked pepper was our lunchtime mainstay. We also added a scoop to a fruit salad (fresh-picked berries when they were in season and canned peaches, pears, and/or pineapple the rest of the year) for breakfast or late-night snack, as many people use yogurt. This gave me a lifelong devotion to using cottage cheese as a creamy base for refreshing composed salads.
I also confess to using it in place of sour cream in creamy dips and dressings when the recipe could benefit from a little more substance and texture. I also just eat it when I'm hungry and want something quick, delicious, and satisfying that delivers a big hit of lean protein. Food-trend prognosticators say cottage cheese is making a comeback, but at my house, it never left.
My grandmother made cottage cheese for most of her life, getting fresh milk from her brother's dairy farm. I remember her standing at the stove, stirring a huge pot of milk and checking the temperature of the warm milk with a knowing touch and educated guess. There were pans of boiling water used to keep everything sanitary, plus large bowls, long-handled spoons, and sieves for this and that, which is why she always wound up with a sink piled high with dirty dishes.
She continued to make cottage cheese right up until a shiny new chain grocery store came to our tiny town and sold its proprietary brand in one-quart cartons with tight-fitting lids that, once emptied, she could use to store other things in the fridge. To hunt for a snack or leftover in her refrigerator in the 1970s and '80s required lifting the lids on a dozen or more identical containers. But let's be clear: She was buying cottage cheese for those cartons and to save time and cut down on dish washing, not because it was better than homemade.
How I wish I could show her the one-button wonders of making cottage cheese in an Instant Pot or other multicooker with a yogurt setting.  She would have been awestruck. All it takes is a jug of milk, a little vinegar, a splash of cream, and a sieve lined with cheesecloth. Oh, and some salt.  (It's quite similar to making fresh ricotta, but cottage cheese calls for 2 percent milk instead of whole and vinegar instead of lemon juice to launch the curdling.) With the push of a single button, the machine works its magic unattended, warming the milk to the perfect temperature for curds to form, leaving you free to live your life until it's ready to strain. The entire process takes about two and a half hours, plus chilling time.
Any time is the right time for this breakthrough good news, but homemade cottage cheese is a hot topic (even though some of us have been eating it our whole lives). And if eating (much less making) cottage cheese gives you pause, this should make you push play.