Catalonia's Pre-Lunch Snack Hour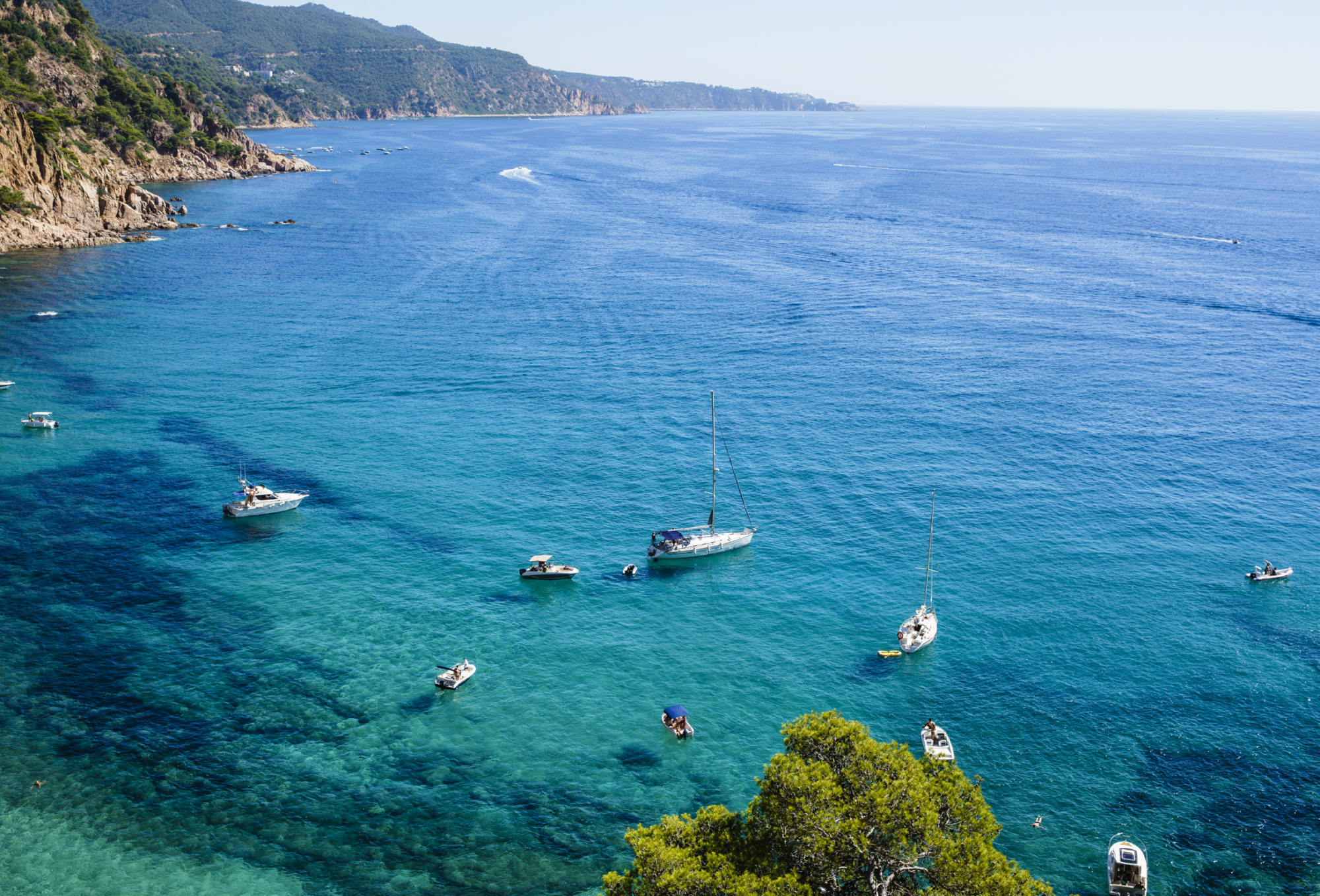 On the northeastern tip of Spain, all the best snacking happens before noon with a chilled bottle of vermouth.
The Brits have their afternoon tea. The Italians set aside a few hours before dinner for a bitter aperitivo and a few pieces of cheese or olives. In New York, we have an expensive meal that happens somewhere between breakfast and lunch on weekends and tends to involve waiting in line, drinking bloody Marys, and telling sordid tales of the previous night.
But in Catalonia, the Mediterranean region that hugs the northeast coast of Spain, the ultimate lazy weekend routine is known as l'hora del vermut, or vermouth hour. As Daniel Olivella writes in his new book, Catalan Food, the ritual tends to occupy the time in the middle of the day, after church but before lunch. It's an opportunity to pull out a bottle of chilled vermouth, open a few tins of sardines or mussels, and put out any other low-maintenance snacks you have around.
Like an Italian aperitivo (think Campari or Aperol), vermouth tends to be herbal, bitter, and sometimes a little bit peppery. The fortified wine is a perfect counterpoint to everything salty, briny, garlicky, and pickle-y. That might include potato chips, padron peppers dusted with adobo seasoning, bits of ham, pickled anchovies, olives, or crusty bread rubbed with raw garlic and tomato flesh, known as pa amb tomàquet (or sometimes pan con tomate).
"Pa amb tomàquet can accompany almost any food," says Olivella. "Often you eat Iberico ham or an omelette with pa amb tomàquet on the side." The tomato gives the bread a fruity, acidic flavor, but it also softens it, creating a way to extend bread that's verging on stale. The small, hearty Catalan tomatoes that are generally used are called tomàquet, or tomacons.
"The skins are tough, so they don't make good salad tomatoes," says Olivella. "But when you cut and rub tomacons on grilled bread, the juicy flesh smears all over the bread, leaving behind the tough tomato skin like a shell. It's the perfect use for them." If you're making pa amb tomàquet in the United States, don't worry about getting the type of tomato exactly right. You'll find comparable results from any small, round vine tomatoes that are ripe.
Pickled anchovies, another staple of Catalan snacking and a popular topping for pa amb tomàquet, are much harder to find outside of Spain. Luckily, if you find a source for fresh ones and you have a little bit of patience with filleting (and maybe a couple YouTube tutorials to help), you can make them yourself.
"We put a pickled anchovy recipe in the book for the lucky few Americans who can get their hands on fresh anchovies," says Olivella. "Pickling them makes the anchovies last for up to a week, and they taste so much better than canned or packaged anchovies." Since marinating the fresh fish in olive oil and vinegar acts as a natural preservative, if you make a batch this weekend, you can just kick back with some ice-cold vermouth when next weekend rolls around. Not a bloody Mary in sight.