S'mores Ice Cream Pie Is Our Song of the Summer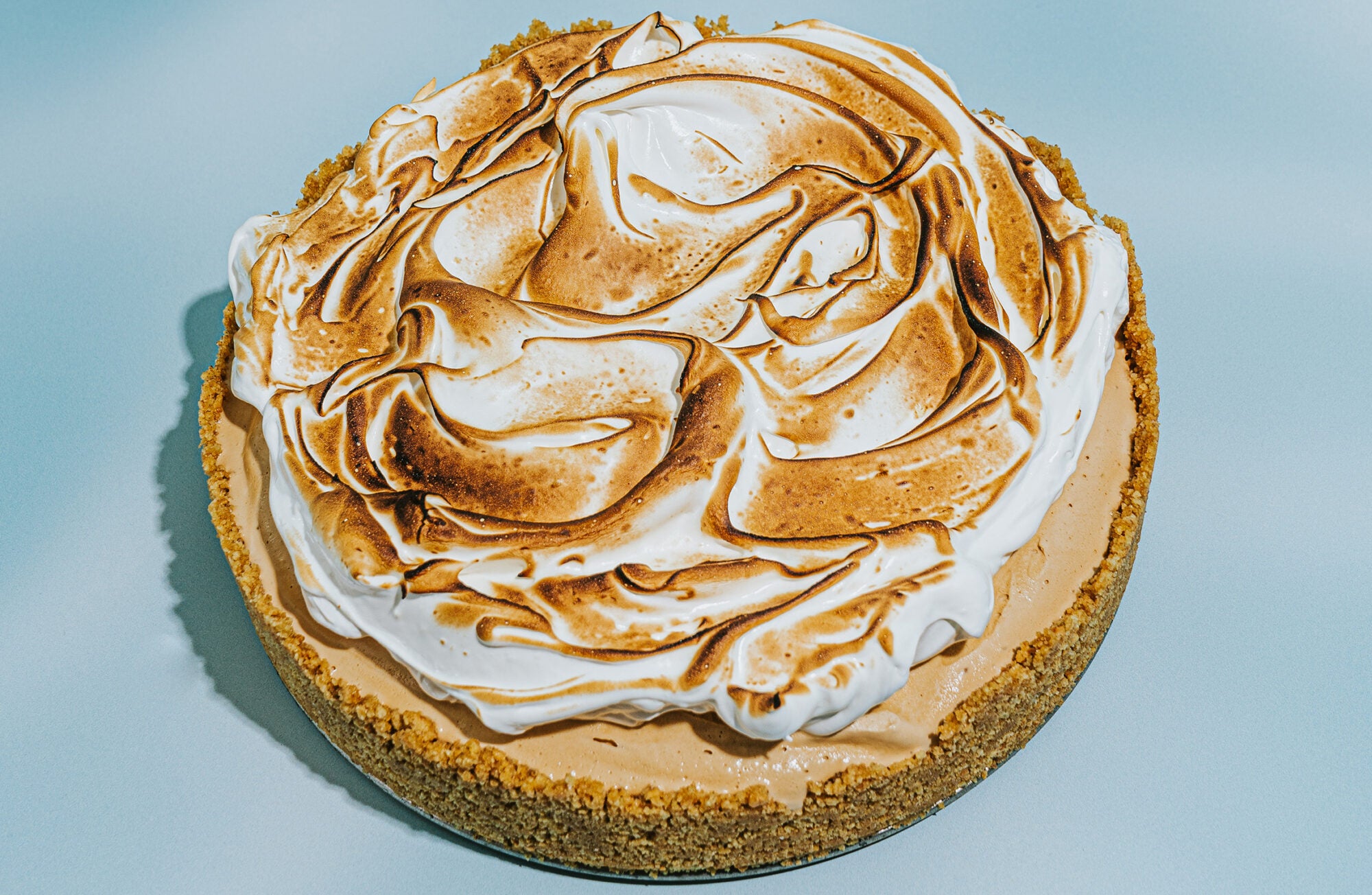 Making the iconic summer treat a little more summery.
I've never been sure why s'mores are marketed as a summer dessert, since the last thing I want to do on a hot July evening is sit around a blazing campfire. My preferred take on the classic is cold and refreshing yet entirely indulgent: an espresso s'mores ice cream pie. Each component brings a unique texture, making this frozen treat a symphony of smooth, cold, creamy, and crunchy.
My recipe takes cues from other favorite summer treats: key lime pie's graham cracker crust, baked Alaska's paradoxical frozen base and flaming meringue, and Nigella Lawson's unrivaled one-step no-churn espresso ice cream. A no-bake graham cracker crust is the perfect vessel for this ice cream pie. Not only does it keep with the s'mores theme, but it's a cinch to throw together, and it stays crisp and crunchy (yet not teeth-shatteringly so). A thin layer of ganache spread over the bottom of the crust brings the chocolate element—and saves the pie from any potential sogginess.
The surprise main character of this frozen dessert is the espresso ice cream. While vanilla or chocolate might seem more s'more-ish, bitter coffee saves the whole thing from overbearing sweetness. It sets to smooth, creamy perfection, no ice cream machine necessary. And we have Nigella Lawson to thank for the one-step no-churn method that debuted in her 2012 book Nigellissima—all the ingredients are simply dumped in a bowl and whipped together until thick before being poured directly into the crust to set.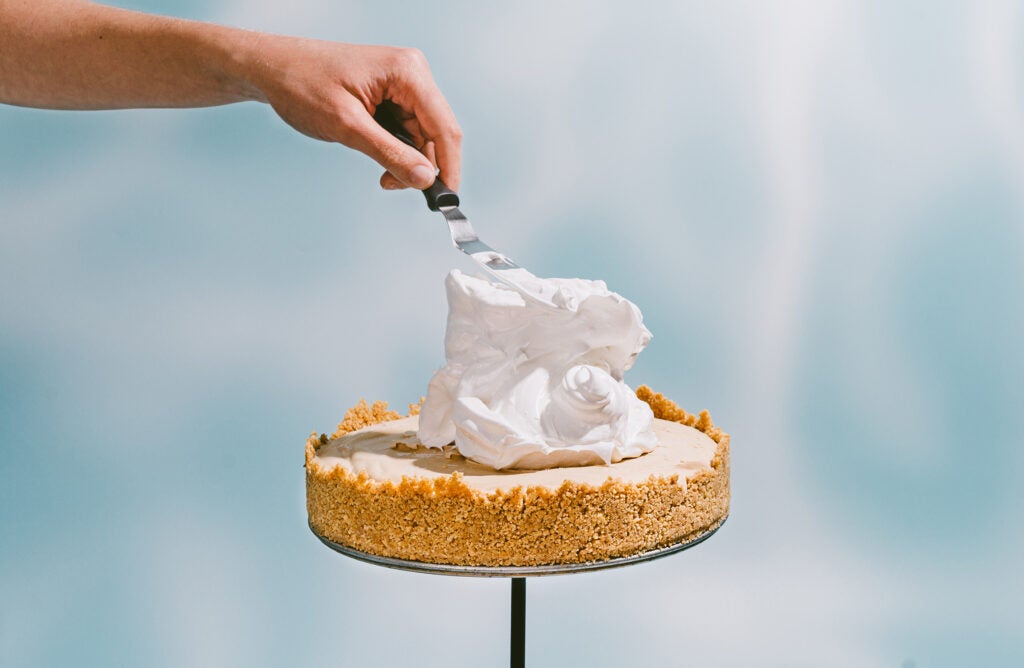 The meringue is the best part of this dessert—and it's also the component that takes the most effort. It's a classic Swiss meringue, in which egg whites and sugar are slowly heated over a double boiler until safely cooked, resulting in a silky, super stable cloud of white that quickly browns and blackens under the flame of a blowtorch. Aggressively toasting the meringue gives the same effect as a marshmallow that briefly caught fire. The best part? Thanks to its stability, Swiss meringue freezes quite well, meaning you can assemble this pie well in advance. Toast the meringue right before serving for the best texture (a crispy outer layer) and the toastiest flavor. But any leftovers can simply be refrozen, and the meringue will remain soft and smooth for at least a few days.
What I love most about this frozen treat is that while it's super easy to assemble (and make-ahead-friendly), in the words of our faithful friend Ina Garten, store-bought is also fine. Every component of this pie can be easily swapped out for a ready-made option. Opt for a premade crust or a quart of Häagen-Dazs coffee ice cream instead of homemade. Don't want to whip up a meringue? Try covering the surface of the pie with jumbo marshmallows for a similar bite and an equally showstopping appearance.
A blowtorch is the best way to toast the meringue (or marshmallows) without melting the ice cream too much. A well preheated broiler will also work in a pinch, though you'll want to serve and eat the pie quickly. Flambéing the meringue, baked Alaska–style (pouring some flaming rum or brandy over the pie), won't brown it as deeply as a torch, but it will turn this s'mores pie into its own sort of campfire. In any case, make sure the meringue gets nice and toasty, because you simply can't make a s'more without at least a little bit of fire.