Smoking, Beyond the Brisket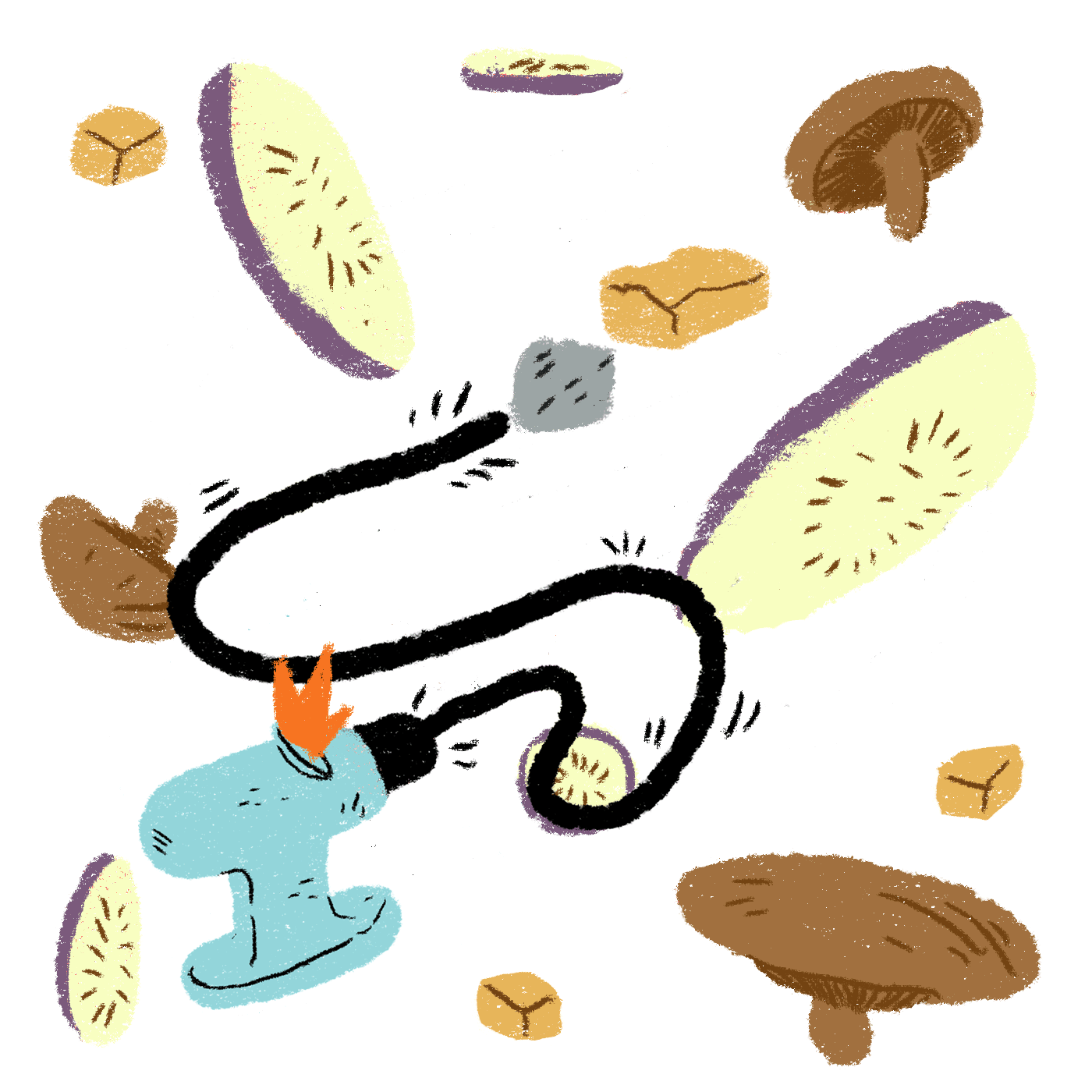 With a growing range of at-home gadgets and DIY methods, smoking foods is no longer the sole domain of barbecue joints.
When we think of smoky foods, we often think in supersized scale—hefty cuts of brisket, cooking slowly in the backyards of barbecue restaurants. But you don't need a pricey six-foot-long hulk of black steel to be the pitmaster of your own home. And you definitely don't need meat.
In her new cookbook, Vegetables on Fire: 50 Vegetable-Centered Meals From the Grill, Brooke Lewy writes about smoking beets by wrapping them in their own greens and foil, punching holes in the foil and placing the packets directly into the coals of a charcoal grill. Smoking food "sounds fancy and chef-y," says Lewy. "But it's really accessible."
When Lewy started to notice smoked potatoes popping up in restaurants all over her city, San Francisco, she realized that smoke could give hearty vegetables a nuanced flavor that was hard to achieve with other cooking methods. "It tastes a little meatier than just putting things straight on the grill or roasting them in the oven," she says.
If you're not ready to go for a $1,825 backyard model, experimenting can be as simple as soaking wood chips in water and placing them in foil packets on a gas grill—or directly on the charcoal grill. Like what you get? You can then drop $20 for an outdoor smoking box. No grill? Stovetop smoking equipment starts at $34 on Amazon.com—or you can build your own using a large pot and a steamer insert.
As a slew of affordable gadgets has become available to home cooks, and as restaurant menus have begun to focus more on vegetables, both hot smoking (where the ingredients are cooked by the smoke) and cold smoking (where the smoke just adds flavor) is moving beyond the barbecue pit. At Kimchi Smoke in New Jersey, owner-pitmaster Robert Austin Cho uses smoke to transform the essential Korean fermented cabbage into silky strands that taste of both fire and sweetness—the smoke smoothing its usual spicy-sharp edges. Tim Love's Woodshed Smokehouse in Fort Worth features smoked salt-and-pepper cauliflower alongside ribs and brisket. At Otium, a fine-dining restaurant in Los Angeles, chef Timothy Hollingsworth has smoked tomatoes, pecorino cheese, labneh, and crème fraîche to add to dishes.
In Philadelphia, chef Rich Landau pioneered vegan fine dining as the co-owner of Vedge and V Street—and says he couldn't have done it without smoke. "People think that vegan food is one-note," he says. "You add a 30-second wisp of smoke, and it has depth to it." Landau tells any experimenting home cooks to go cheap at first. "Start with a $4 bag of wood chips and see how much you really like smoking." Landau says that eggplant, portobello mushrooms, and tofu—all lightly coated with oil, he cautions—are ideal vehicles for hot-smoking novices.
Thanks to $100 smoking guns, cold-smoking is also easier than ever. Since the technique adds flavor without heat, it works best for more delicate foods that are already cooked or don't need cooking, like fresh fruit, nuts, yogurt and cheese. Some bartenders even aim them at cocktails for an unexpected flavor. Otium's Timothy Hollingsworth recommends using them to experiment with butter. "It's just a surprising way to treat something," he says, "And it's a dimension that you're not normally getting."