Sharp Edges, Stiff Peaks, Can't Lose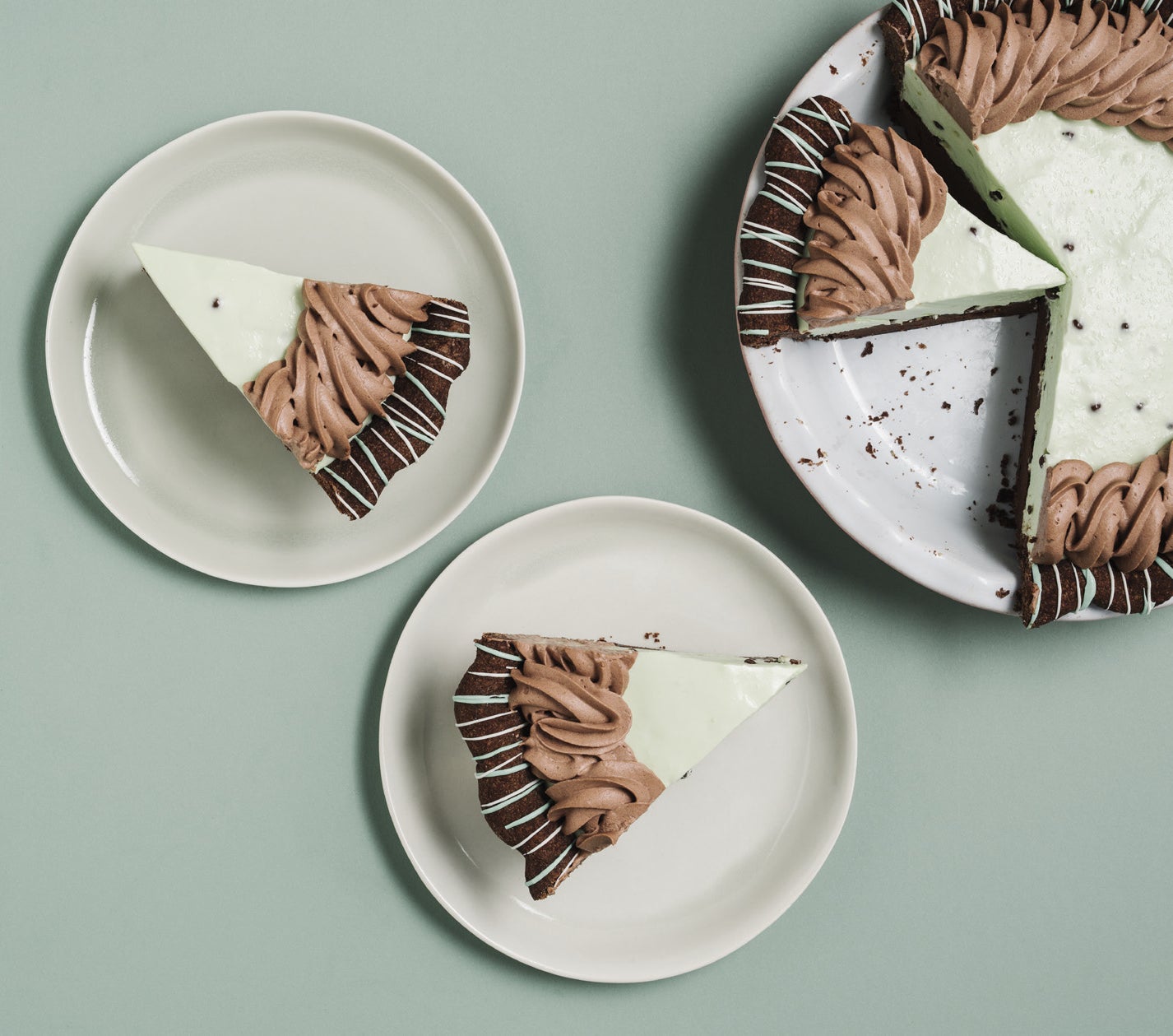 Gelatin, pudding mix, Cool Whip: When it comes to whipped cream, these competitive pie bakers have seen it all.
A few years ago, Chris Taylor and Paul Arguin found themselves facing an unusual obstacle. They were on a time crunch during the wee hours of the morning of the National Pie Championship in Orlando, Florida, frantically piping the final flourishes, dollops, and crowns of whipped cream rosettes onto seven pies each, all in the kitchen of a rented condo with limited refrigerator space.
"We were thinking, 'Boy, I wonder if there's a way that we can make this just a little easier instead of getting up at 5 a.m. to do this,'" Taylor recalls. This lead to an experiment. They decided to freeze whipped cream to see if it would keep its texture and shape once thawed. To their total surprise and delight, it did.
"It exceeded all expectations," says Arguin. "You can mold it, you can slice it, and you get these crisp edges." The revelation meant that a whipped cream topping for a peanut butter and jelly pie could be molded and airbrushed to look identical to a slice of bread. It meant that a frozen disk of whipped cream could be set on top of a Reese's Pieces–filled pie and airbrushed to look like the moon from E.T.
This is just one of the tricks the Georgia couple has learned over the course of seven years entering the championship (read about last year's competition here). Each competition brings its challenges (scrupulous packing, wonky rental-home ovens, painstaking transportation of the finished pies), and getting the whipped cream right is crucial to presentation.
In Taylor and Arguin's book, The New Pie, whipped cream is flavored with root beer, hazelnut, and molasses. It's piped into basketweave lattice, St. Honore wedges, and spiraling borders. It's flattened across the center of a pie crust shield to create an even surface for tiger-stripe cocoa stenciling. It's frozen into a loaf pan and cut into cubes that hold all of their sharp edges and angles even when thawed (I tried it—it works!).
But as anyone who's ever tried whipping a bowl of cream four hours before your dinner guests arrive knows, it doesn't take long in the refrigerator for the stuff to start deflating and for liquid to start pooling at the bottom. Because of this, a lot of competitors turn to Cool Whip as a consistent, reliable secret ingredient. The often-maligned product is low on actual cream and high on xanthan, guar gums, and other ingredients that give it lasting integrity over the course of days in the refrigerator. "I think Cool Whip pipes beautifully, and I think that's why a lot of people use it. Just by piping you can get some crisp edges," says Arguin.
"Personally, we're whipped heavy cream people. But I know some people aren't, and if they win awards with Cool Whip, then they win awards with Cool Whip," says Taylor. "I mean, I like the taste of Cool Whip. That's just not who we are as bakers."
Some homemade versions of Cool Whip call for instant vanilla pudding mix, which is packed with starches, and some try to emulate the commercial emulsifiers with a little bit of gelatin (á la Stella Parks). Arguin and Taylor found that the gelatin, which continues to strengthen as it sets, became a little bit too spongy to pass for whipped cream.
They landed on piping gel—a flavorless ingredient made with corn syrup and corn starch. Disclaimer from the book: "It is not an attractive food—think thick and gloppy like a colorless, flavorless canned pie filling." The gel can be found easily online, and a little spoonful of it will give whipped cream some structure, making it last in the refrigerator without wilting.
For those who are turned off by colorless gels, there are a few other options. Although Arguin and Taylor are hesitant to call them "whipped cream," toppings that involve cream whipped together with a soft cheese like ricotta or mascarpone also keep their structure a little longer than their cheese-less counterparts, with the benefit of added flavor and richness. "When you add the mascarpone to the cream and whip it like that, it pipes beautifully," says Arguin. "And it will last for days and days."