Shake Shack by the Numbers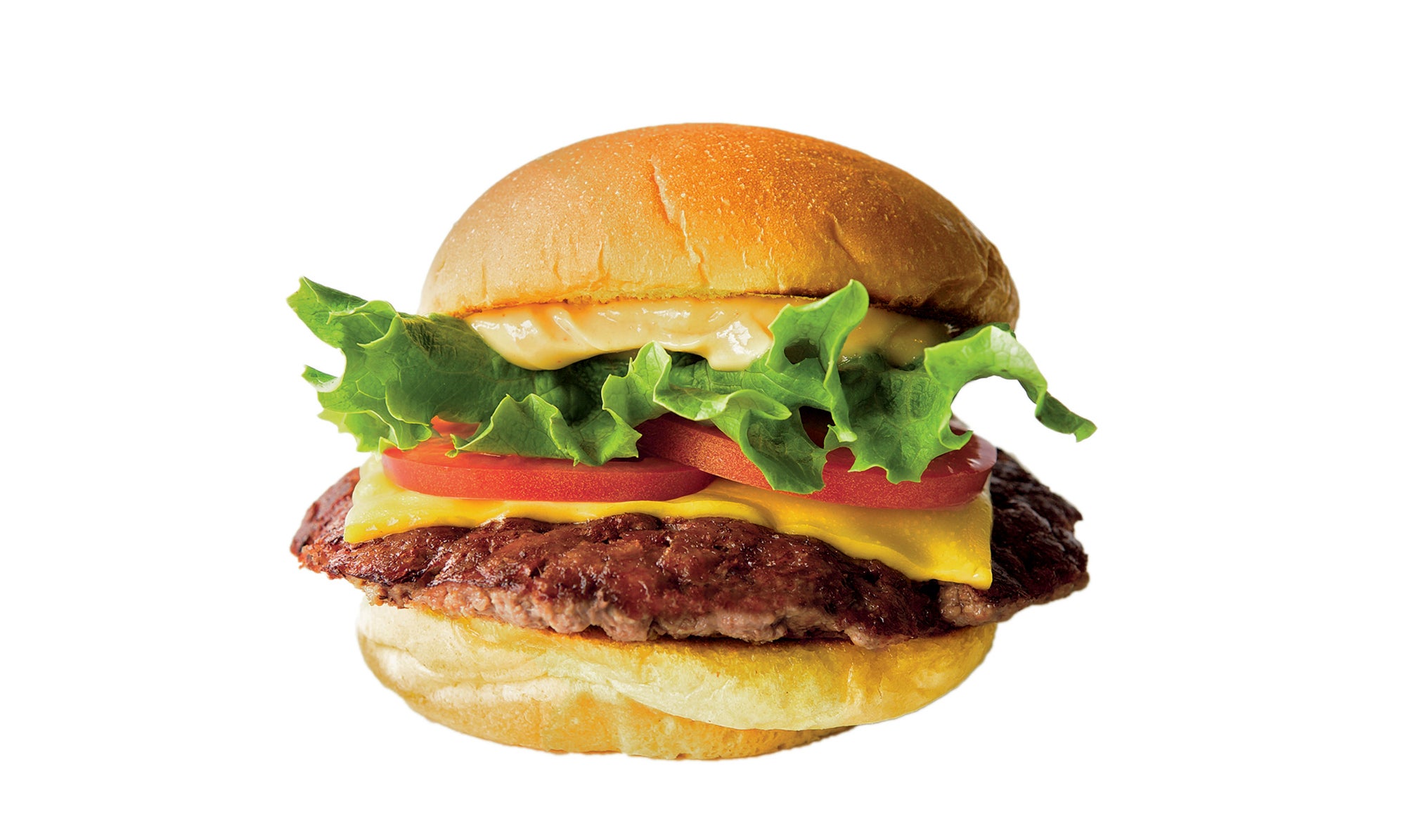 Culinary boss Mark Rosati shares what's in the secret sauce of Shake Shack's global success.
On one hand, you could say that Shake Shack started humbly as a hot dog cart that transformed into a 400-square-foot kiosk at New York's Madison Square Park. On the other hand, this is restaurant magnate Danny Meyer's burger joint. So in the beginning, ingredients were prepped at fine-dining palace Eleven Madison Park (which Meyer owned at the time) and wheeled into Shake Shack.
More than 12 years since its not-so-humble birth, Shake Shack is a publicly traded international phenomenon with outposts in London, Moscow, Istanbul, Tokyo, Seoul, and Dubai. There is also a new book, Shake Shack: Recipes & Stories (Clarkson Potter), that traces its origins and underscores how this singular fast-food chain filters the idea of a roadside burger through a gourmet lens. Over the years, there have been collaborations with prominent chefs, including Marc Vetri, April Bloomfield, David Chang, and Daniel Humm (who shaved black truffles all over his $8.50 burger, profit margins be damned, for Shake Shack's 10th anniversary).
See Shake Shack by the Numbers [click to enlarge]
"For us, it's all about fun first and foremost," says Shake Shack culinary director Mark Rosati, who coauthored the book with CEO Randy Garutti. "We like to ask our friends in the business and people we've admired to add to the dialogue of what Shake Shack is." Rosati wants you to be part of the dialogue as well. His book doesn't reveal butcher Pat LaFrieda's Shake Shack burger blend, but it offers tips on how to grind brisket, chuck, and short rib into something that Rosati swears is "very close." (Using really cold meat is key.) The point is finding your own way. "There's a road map," Rosati says. The proper way to season it, to buy your burger blend, to put your spin on it—that's important."
Even when Shake Shack has gone global, it's kept things local: In Tokyo, Shake Shack served a limited-edition burger created by chef Zaiyu Hasegawa with double-smoked bacon, red miso sauce blended into Shack sauce, sansho pepper and pickled cucumbers. Hasegawa, who earned two Michelin stars for Tokyo's Jimbocho Den, was a big fan of Shake Shack who contacted Rosati on Instagram. The rest is history. Italian chef Massimo Bottura is another Michelin-starred culinary force who reached out to Rosati, which resulted in Bottura and Shake Shack collaborating on Parmigiano-laced burgers with salsa verde and balsamic mayo in New York and London. There's a recipe for that in the book.
"If more people cook this kind of food at home and keep asking for better ingredients, it's a win for all of us," Rosati says.