Who Served the First Doughnut In America?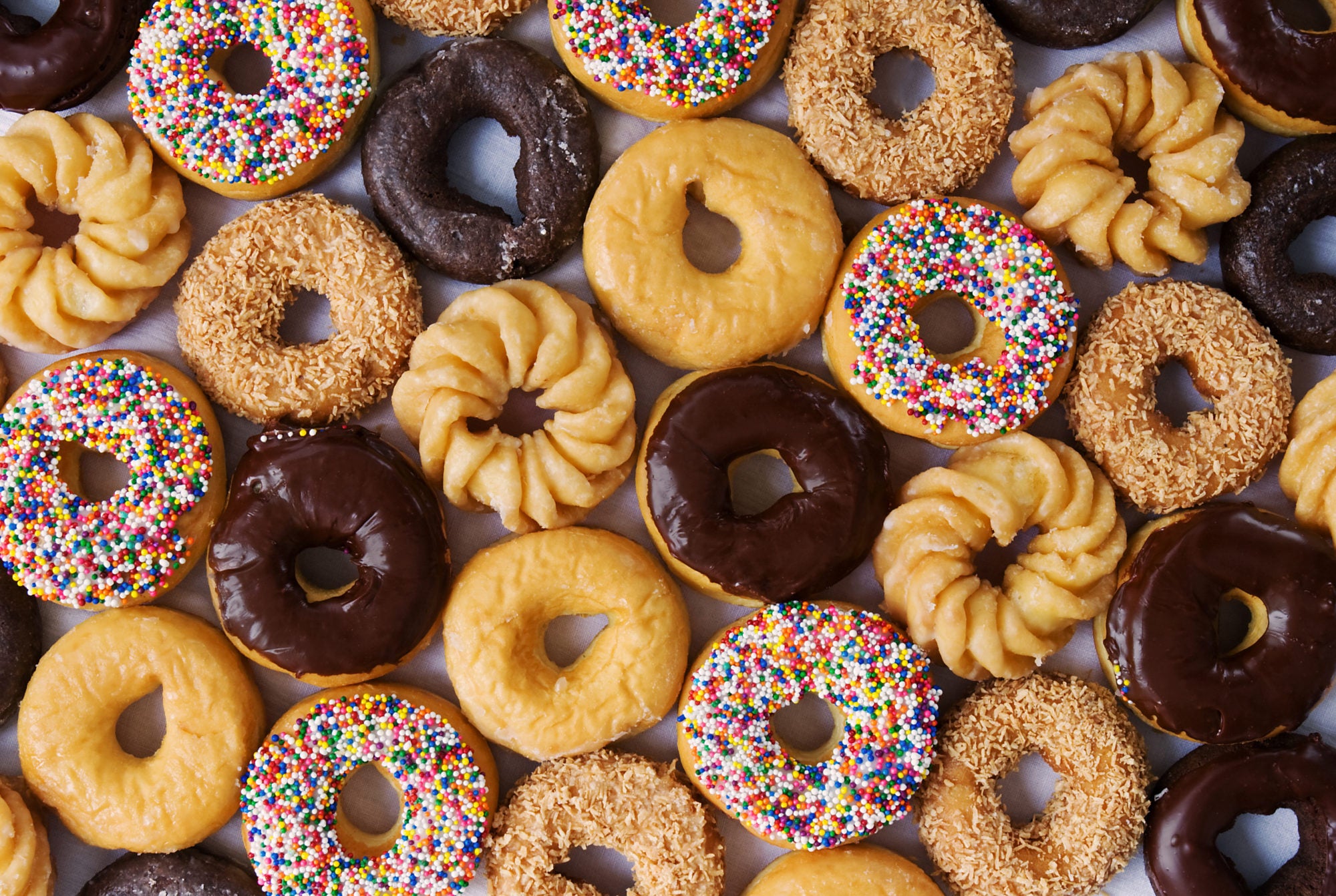 Hint: It starts with the Dutch word for "oily cakes."
Though the doughnut seems like a quintessentially American invention, it'd be more honest to describe the fried delight as a confluence of several foreign cultures converging on American shores. Fried cakes of dough date back to ancient Native American cooking traditions, but the first American doughnut that we'd recognize as a doughnut hit New York City (then New Amsterdam) in the 17th century, when Dutch colonials started cooking olykoeks, literally "oily cakes." These proto-doughnuts were exclusively yeast-risen and flavored with nuts, dried fruits, or citrus zest, and were pancake-shaped without the modern doughnut's signature hole.
It wasn't until 1847 that an American named Hanson Gregory took credit for creating the first toroidal doughnut, a shape that cooks more evenly without a raw doughy center. When he showed the trick to his mother, she stuck walnuts in the center of the dough balls to act as spacers, which were then removed post-fry to form a whole. Hence the name: dough nut.