Salsa Macha's Big Moment to Crunch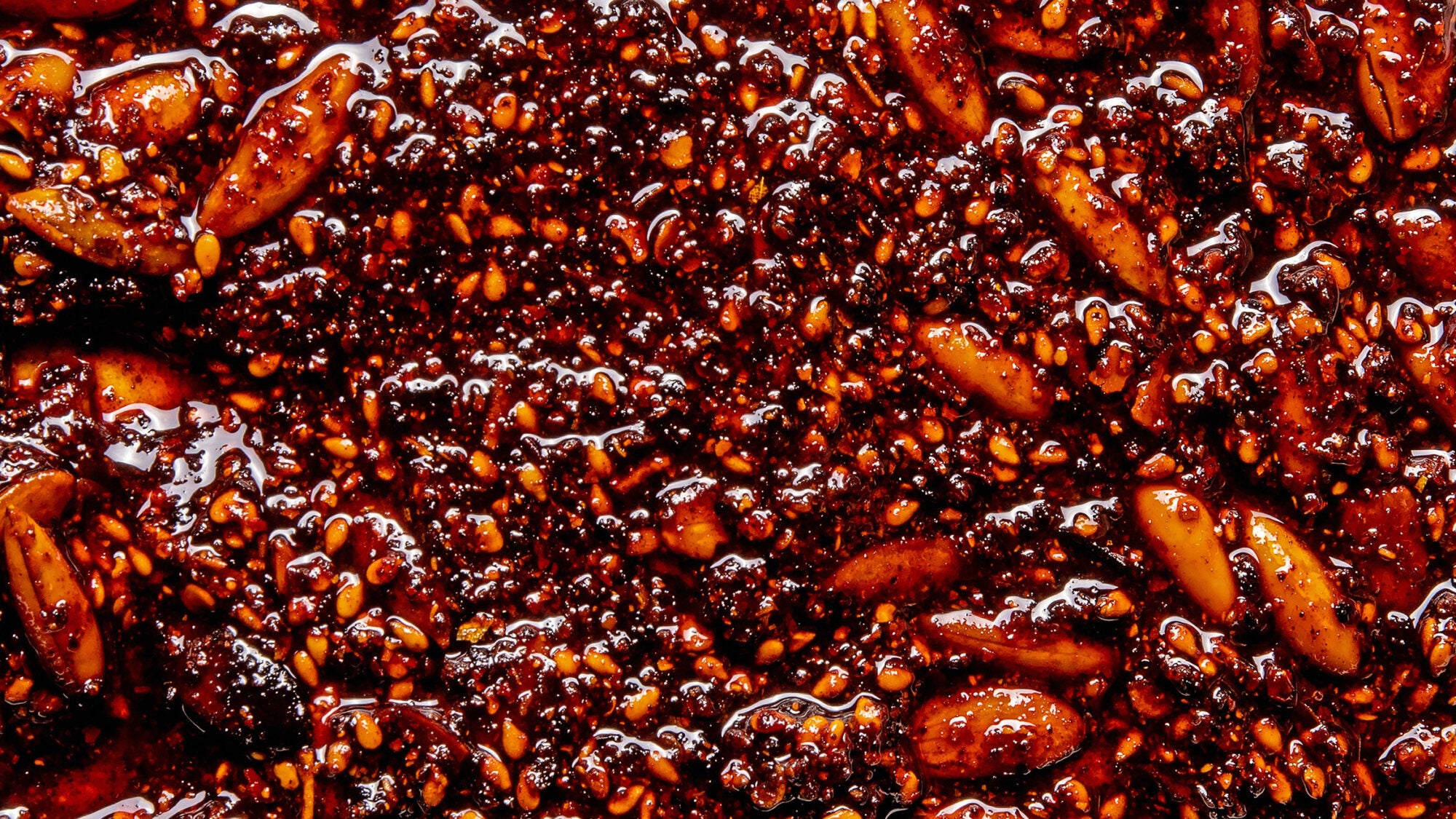 Mexico's fiery condiment for empanadas and tostadas is right at home in sandwiches, soups, and definitely pizza.
Fatty. Punchy. Easy to access. Simple to pronounce. Salsa macha was fated to make a splash in the United States.
Here, we like our Mexican food brash and unsubtle. Cheese blankets everything in Tex-Mex cuisine, while cheese, in general, is used judiciously in Mexico. Guacamole is shoveled into American maws by the fistful in the States; in Mexico, guacamole is a quiet garnish, or it's thinned with tomatillos to make a sauce. Salsa macha, a slick mixture of oil, dried chiles, and seeds or nuts, sidled up next to a combo platter and an order of chips and guac during the last few years and screamed, "Hey, I'm the new life of the party, pals!"
In a high-octane instant, salsa macha was welcomed into the Mexican American fold, and these days, it can be found on menus from New Orleans to Seattle to Kansas City—and in home kitchens across America. A spoonful or two, and the nut crunch, oily lushness, and chile smolder of salsa macha becomes a taco's glittery new statement necklace.
According to the Diccionario Enciclopédico de la Gastronomía Mexicana, salsa macha was born in the state of Veracruz sometime after the Spanish colonizers began their, well, colonization there during the 16th century in the city of Orizaba. I wanted to know how common salsa macha is in Mexico to better understand how the condiment paved such rapid inroads in the United States, so I asked a Veracruzano, my friend Iván. He told me that he never experienced salsa macha as a kid because neither his mother nor his grandmother made it.
As he got older, he started seeing it paired with empanadas veracruzanas, tostadas, and tomato-based soups in restaurants in Veracruz. When he moved to the neighboring state of Puebla a few years ago, there was no salsa macha in sight. "Then I started seeing it in pizzerias, or as an accompaniment to sandwiches and hot dogs," he recalls. Pizza and sandwiches and hot dogs?
Pati Jinich, the Mexico-born and US-based author and TV host, says that sounds about right. "Once salsa macha started picking up in popularity in the United States, it got bigger in Mexico," she says. "Trends around Mexican food sometimes accelerate in Mexico after they happen in the States." The border between the two inextricable countries is ever-fluid.
Jinich is a fan of the classic style of salsa macha, but she also notes that the variations—and possibilities—are boundless. Peanuts are standard in Veracruz, but she says that most any nut could work. Smoky chipotles are common in Veracruz's take on salsa macha as well; while ancho chiles are employed in versions now made in central Mexico. Olive oil, a result of Veracruz's deep port ties to its Spanish colonizers, is used in Veracruz, but Jinich suggests that any oil will do. "You could use coconut oil. Who cares?"
Because we United States people never know when to say when, Jinich predicts that what my Veracruzano friend noticed in Mexico will soon happen here: versatile salsa macha on anything and everything. "You can have it with barbecue; you can have it on an American deli sandwich, says Jinich. "I won't be surprised when there's a salsa macha burger."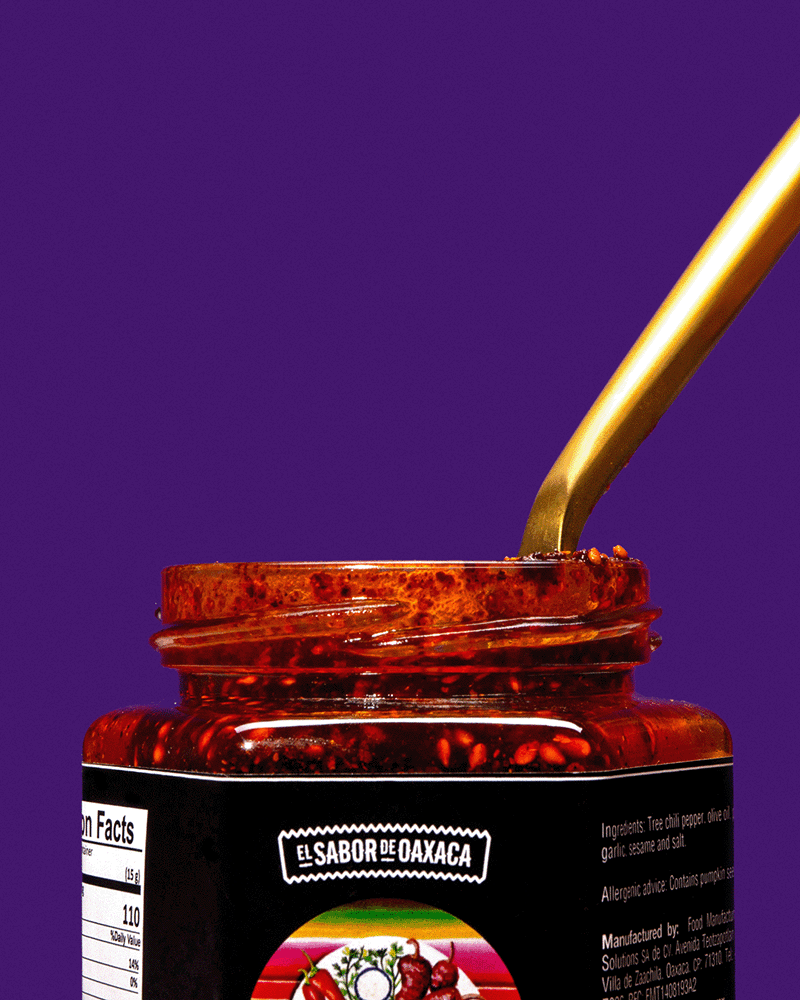 SEEK OUT THESE BOTTLES AND JARS OF SALSA MACHA: