Remember Chilean Sea Bass?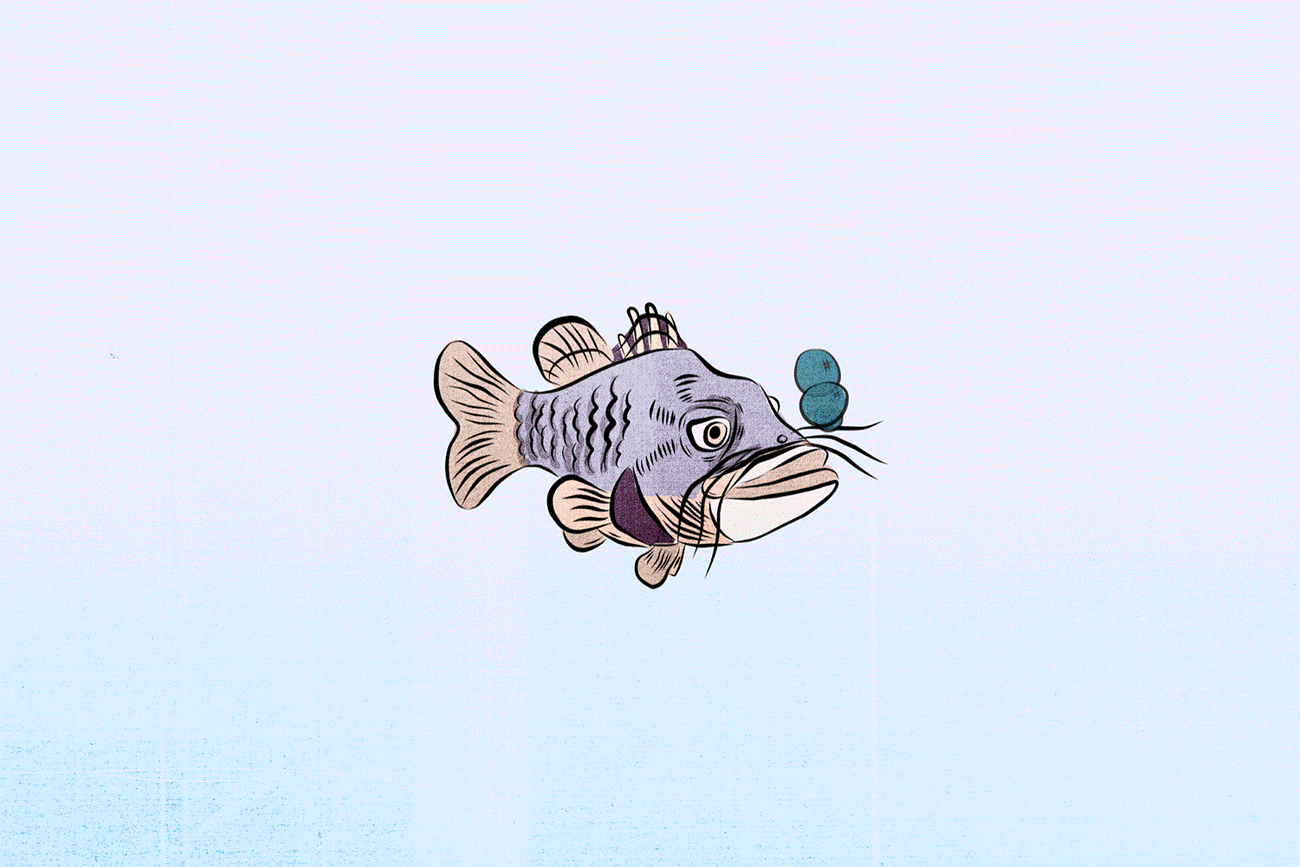 It was the hottest fish of the '90s. And then things got complicated.
At the Los Angeles location of seafood restaurant Water Grill, Chilean sea bass is the most expensive fish on the menu—$47 for a fillet served with butternut squash gnocchi and sage butter. "It's expensive because the fish is expensive," says Matt Stein, the managing director of King's Seafood Distribution, whose parent company also owns the restaurant. "The demand continues to outstrip the supply." This is a fish that no one in America had heard of before the 1980s. A fish that had to be rebranded to find a foothold in upscale restaurants, and that in less than two decades was so overfished that the survival of the species was in doubt.
In 1977, Lee Lantz, a fish merchant from Los Angeles, was 5,000 miles away scouring the day's catch at the largest port in Chile, looking for something new to sell back home. Nothing looked exciting. Lantz was about to give up when he saw it: a giant gray-black fish that could grow to more than seven feet long, with a gaping mouth rimmed by a row of sharp teeth. It was fat and…prehistoric. The locals called it "bacalao de profundidad," according to G. Bruce Knecht's book Hooked about the fish's rise to fame and later troubles. The name, Knecht writes, translates to "cod of the deep." Fishermen caught it by accident and often had trouble selling it. The rest of the English-speaking world knew it as Patagonian toothfish, though few chefs had heard of it at all.
When given the chance, the fish might be appetizing, but the name surely was not. Lantz began selling it under the moniker "Chilean sea bass," because it was white like bass and had large flakes, even though it's technically a type of cod and isn't strictly Chilean, since the fish swims throughout the Antarctic waters. The American consumer liked to eat bass and, Knecht writes, Lantz's other names of Pacific and South American sea bass "were so geographically imprecise that they sounded almost generic." At first, Chilean sea bass were used to make frozen fish sticks, then they found their way into Cantonese restaurants that sold it as a substitute for black cod, Knecht writes.
But soon, chefs at high-end restaurants began to see something special in the fish. It made for a beautiful fillet with a mild flavor; it was the perfect canvas for chefs to add their own flourish, like a touch of red curry, a slathering of black bean paste, or, most commonly, a coating of miso glaze that would caramelize and char as the fish cooked. Everybody had Chilean sea bass on their menus in the '90s—the Four Seasons first served it in 1990, and it was a popular item at restaurants like Nobu and Tao.
Some chefs bought it fresh, but the majority of Chilean sea bass in the United States was frozen. Louis Rozzo, owner of New York seafood distributor F. Rozzo and Sons, says it was a big part of its appeal. "It's one of the only fish that thaws out and eats better than a fresh fish," he says. Freezing and thawing a fish can cause cellular structure to break, which can alter the fish's texture. Because Chilean sea bass has a relatively high oil content, it's not as prone to this breakage.
"It's like cod on steroids. You could overcook it for five minutes, and it was still unbelievable. It was a darling of a fish."
In the '90s, Chilean sea bass became chef Rick Moonen's signature dish at New York's Oceana. "It's like cod on steroids," he says. "You could overcook it for five minutes, and it was still unbelievable. It was a darling of a fish." Here was a fish that could be transported well, had cachet (and a high price to match), was nearly foolproof to cook, and appealed to the palates of diners who didn't like "fishy" fish.
But by the mid '90s, Stein says, the whispers began. The Chilean sea bass being offloaded at landings was beginning to regularly exceed fishing quotas by "nine or ten to one," Stein says. It was plain and simple: Fish were being caught illegally. Selling it felt wrong. It was the biggest-selling item in each of the Water Grill's locations, and they took it off the menu.
Moonen says sustainability wasn't important to diners at three-star restaurants in the '90s and early 2000s the way it is today. Customers wanted the best, the most expensive, and they rarely stopped to think about whether they were helping push a fish out of existence. He had to talk his partners at Oceana into supporting him when he took it off the menu and, even worse, tell his front-of-house staff during the pre-shift meeting that their best-selling dish was going away. "In the beginning, they thought I was crazy," Moonen recalls. "It took me a week to get them off their Chilean sea bass addiction."
In 2001, Bon Appétit named Chilean sea bass its dish of the year. The following year, the boycott against the fish, named "Take a Pass on Chilean Sea Bass," saved the fish from being served at restaurants and seafood counters throughout the United States.
Stein believes the rise and fall of Chilean sea bass is a phenomenon unlikely to be replicated. "It's a globalization story, in a way," he says, a product of a time when it had only recently become possible to send fresh fish on airplanes, when people still didn't know what was out there or what the limits of those sources were. "For the most part, we're globalized."
In 2004, the Marine Stewardship Council began certifying "sustainable" Chilean sea bass fisheries. Now the Monterey Bay Aquarium's Seafood Watch tells the public to avoid the fish in favor of more-sustainable options unless it comes from an MSC fishery. Yet even that certification isn't foolproof. In 2011, a small study published in Current Biology found that some fish had been caught in a location other than the one reported or were different species altogether.
Chilean sea bass has been back on the menu for over a decade, but the spark just isn't there anymore. It can still be found in satay form at Tao in New York and as a dinner entrée at national steakhouse chains like Morton's and Ruth's Chris. Even if prices for the fish are still high, it's because stocks are low. "The demand for it is a lot less than it used to be," Rozzo says. He recommends that people eat cod instead. It's easy to find fresh, and it's a lot cheaper. "I'd rather eat a codfish any day than a Chilean sea bass."