Is It Really OK to Eat Raw Cookie Dough?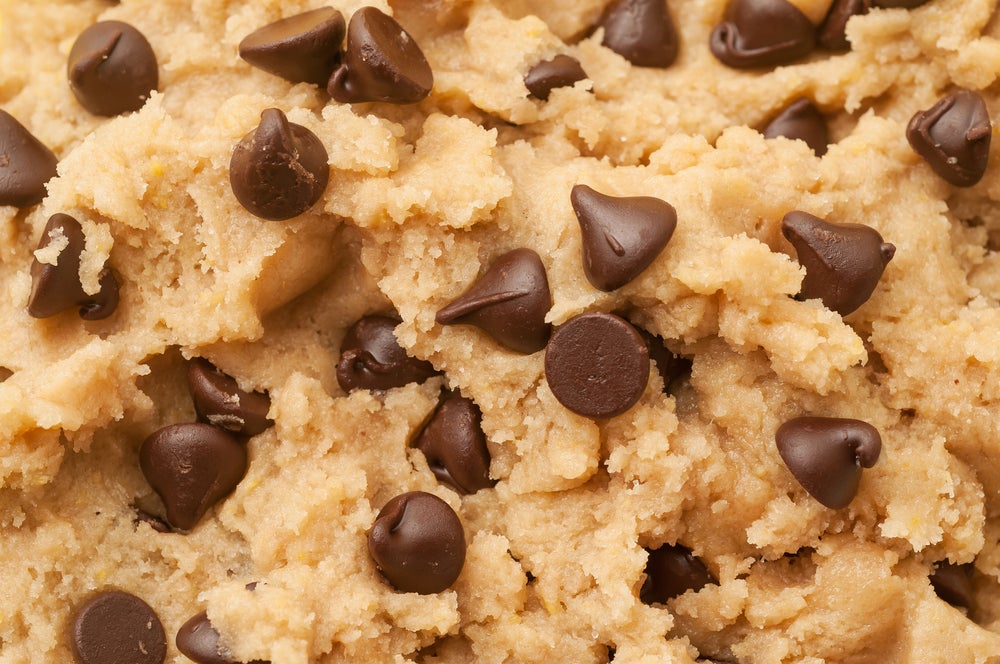 It's not always the raw eggs that get you.
Because nothing is sacred in the year 2019, there are now several dessert shops that specialize in raw cookie dough, served by the ice cream scoop for a perfect Instagram shot, with long lines, wacky flavors, and usually a nearby public trash can full of dough that's been discarded after people realize that eating five ounces of batter is more gross than delightful. The rash of openings signals an attempt to cash in on the innocent nostalgia of licking a beater clean and also raises an important public health question: Is it safe to eat raw cookie dough?
For the most part, you're probably fine. Salmonella infects about one-tenth of 1 percent of all American eggs, and even if you compound that risk by using an industrial mixer, where a single tainted egg can contaminate an entire batch, you're more likely to catch food poisoning from a bag of spinach than a tub of cookie dough. The real danger of raw cookie dough comes from a seemingly innocent ingredient: the flour, which in its raw form might potentially be infected with salmonella or E. coli. Normal cooking or baking eliminates this risk, but as outbreaks from commercial cookie dough factories showed in 2010 and 2009, unbaked flour can pose real dangers.
These days, several cookie dough manufacturers heat-treat their flour to reduce the likelihood of contamination, and they use pasteurized eggs to avoid salmonella. But there's a reason our moms warned us not to house the whole log of Pillsbury.
For more TASTE Food Questions, subscribe to our podcast TASTE Daily on Apple iTunes and Spotify. It's also free to add to your Alexa flash briefings. Just add the TASTE Daily Skill.