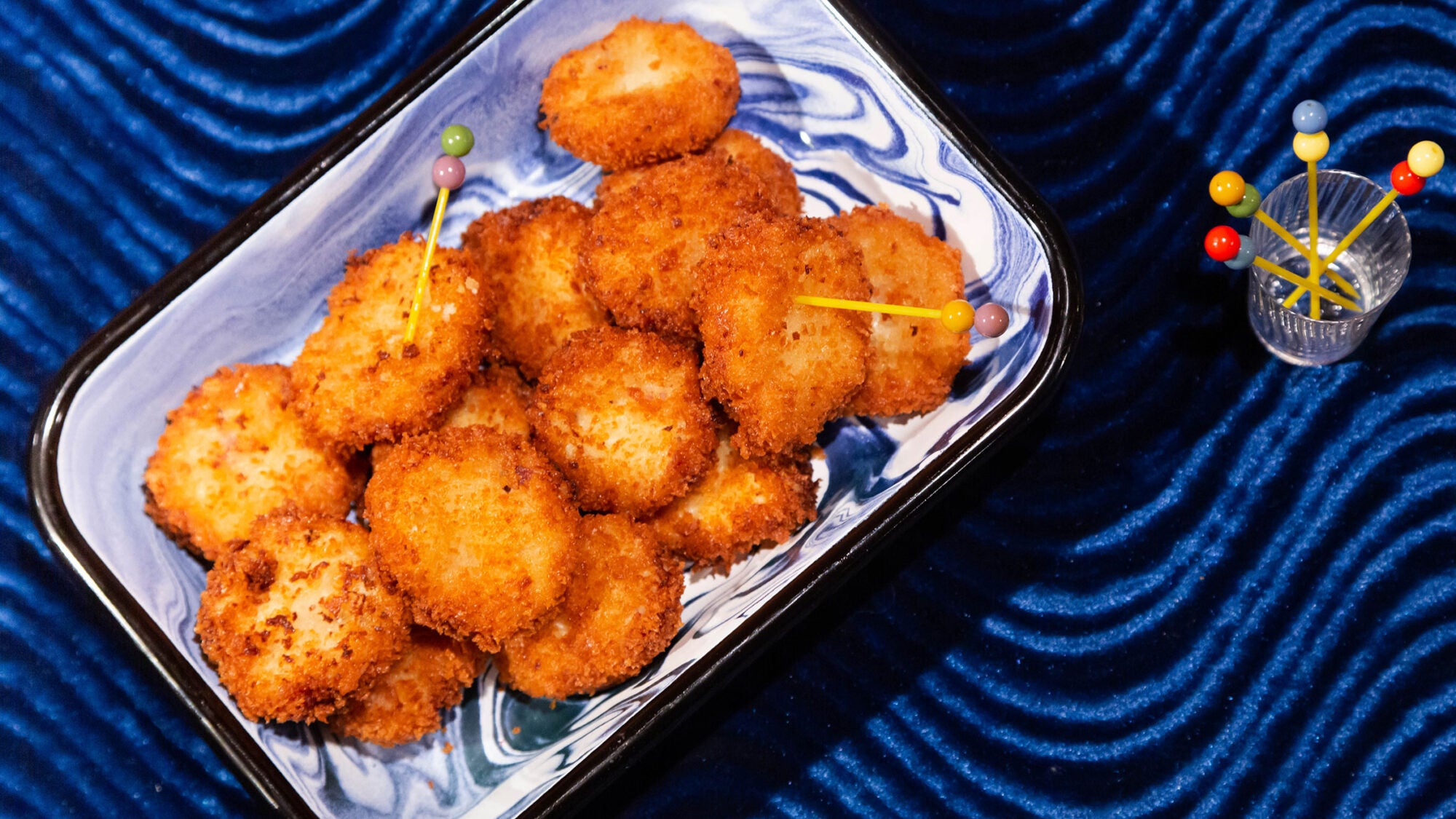 The classic mother sauce gets the croquette treatment.
Somewhere on the spectrum of deep-fried foods, wedged between stretchy mozzarella sticks and creamy arancini, is crocchette di latte, or "milk croquettes." These Sicilian dairy nuggets are crispy and golden on the outside, with a silky, warm, pecorino-scented filling.
The croquettes are made by breading and frying béchamel sauce—a concept that may seem like an improbable feat of physics, but really just comes down to making a pudding-thick cheese sauce and resting it in the fridge before breading. The ratio of flour to milk in this recipe produces something much firmer than the white sauce you layer in lasagna, and it requires vigilant whisking during the relatively short cooking time. After a few hours of chilling, it becomes solid enough to slice and form into silver-dollar-size patties to dip into bread crumbs and fry. This master recipe can easily incorporate hard cheese and/or ham as long they are finely shredded or chopped—just stir them into the béchamel right before cooling.
The finished croquettes are best served with a side of lemon wedges and pickled vegetables to brighten the mellow, milky flavor, though they wouldn't be out of place in a much larger antipasti lineup. You can even go the mozzarella-stick route and dip them in marinara sauce. Whether you serve them with Prosecco or black tea, crocchette di latte might be the classiest thing you can make out of flour and milk.