Pickles and Mustard, Forever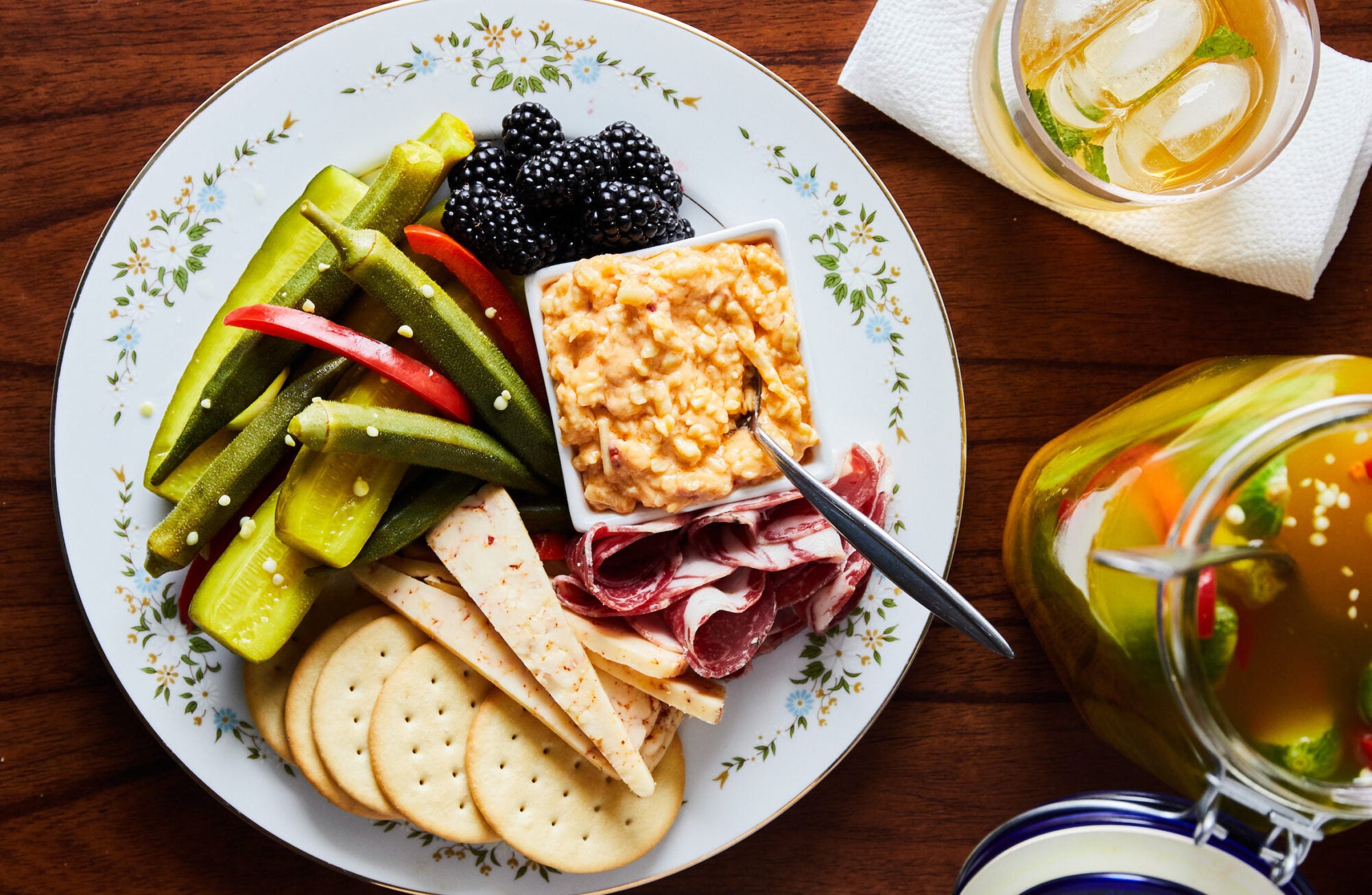 Amp up your pickle brine with mustard powder and turmeric.
To keep things simple and frank, I fucking love pickles. The memories I have of getting Mt. Olive kosher dill pickles from the ice cream truck (the one I grew up with sold pickles, pickled eggs, and more) are among my favorite pleasant reminders of my childhood, so much so that I keep the same gallon-plus-size glass jar on my countertop even now.
Kosher dill cucumber pickles are top-tier and truly unbeatable, in my opinion, but truthfully, I haven't met a pickle I haven't liked. Pickled eggs, kimchi, pickled sausage, sauerkraut, capers, chow chow—the list is endless. I mean, seriously, whoever came up with the brilliant idea to preserve and flavor food by pickling it deserves their flowers and then some.
As much as I love pickles, I love mustard. And in mustard pickles, these two great loves come together in a sandwich topping to conquer all sandwich toppings. The idea is to pickle cucumbers in a somewhat traditional brine, amped way up with mustard powder and turmeric.
Mustard pickles aren't an inherently Southern thing, but they come up a lot in my research as a condiment or snack that was served as early as the 1800s, made unique to every person's individual recipe. Many of the old and traditional recipes call for the addition of a thickening agent like cornstarch or flour, or brining and cooking more fibrous vegetables like cauliflower before pickling. I opted to go for a crunchy refrigerator pickle, partly because I'm impatient and want my pickles sooner than later, but I'm not opposed to a thickened pickle brine. These are the perfect, slightly sloppy addition to a cold-cut sandwich, or on the side of your meat and cheese board, or just to nibble on if you get a hankerin' for a crunchy snack.