Pickle Your Way to Briny, Herbal, Warmly Spiced Shrimp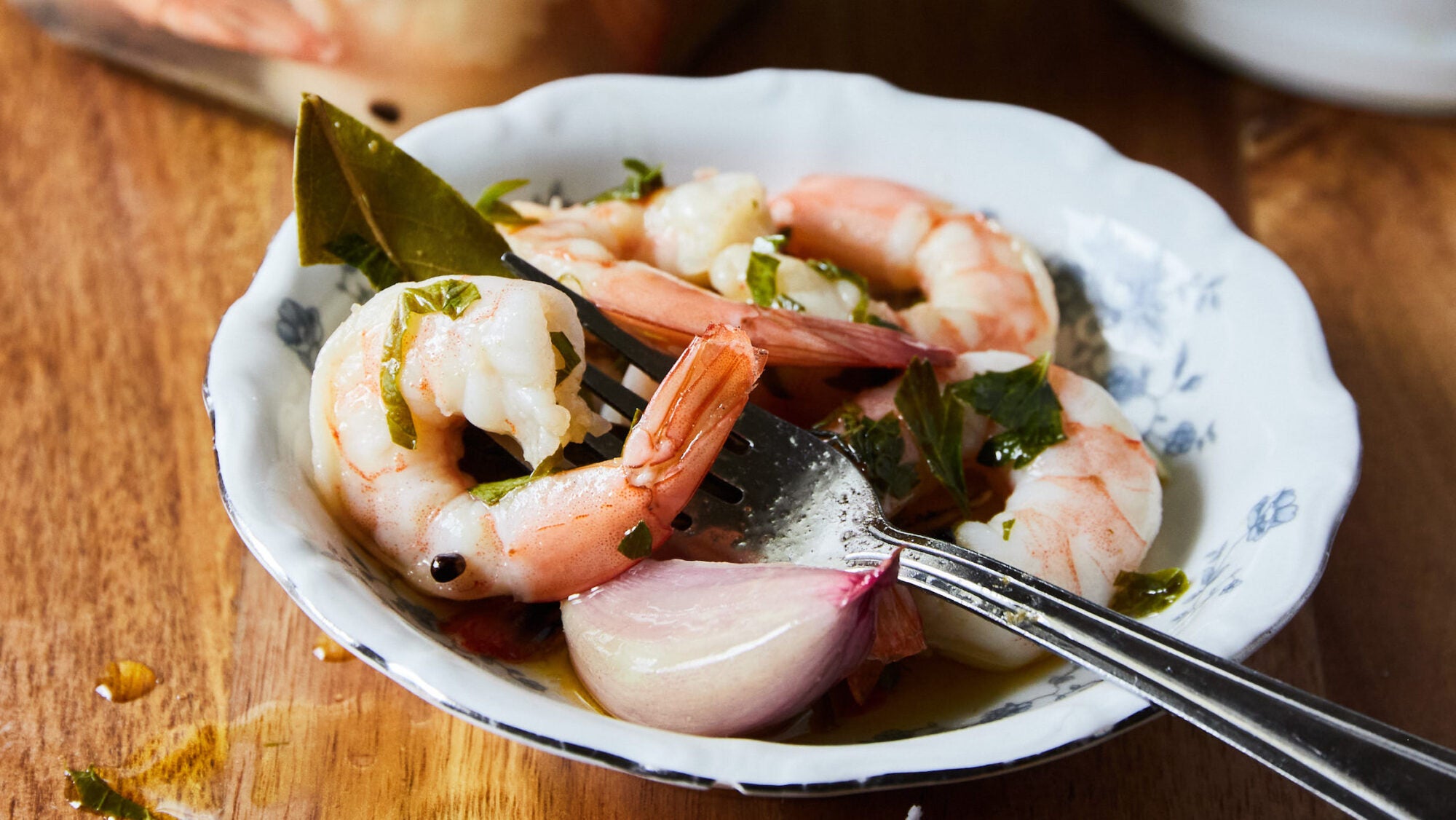 An overnight marinade in oil and vinegar can go a long way.
People have been eating pickled shrimp with lemon and vinegar in my hometown of Charleston, South Carolina, for almost as long as the city has been around. As a coastal area, fresh seafood is always abundant, but like all things, even shrimp have their season and times when they are more plump, sweet, and fresh than usual.
Pickled shrimp are versatile little bites full of flavor when they're done right, served up as appetizers or cocktail hors d'oeuvres—and rubbery and bland when done wrong (or worse, mushy because they were cooked or brined too long). Most recipes call for the same process of poaching or boiling the shrimp until they're just cooked, then adding some sort of vinegar brine, oil, and various herbs and spices to flavor the shrimp.
I opted to go with a slightly mild brine by using apple cider vinegar instead of white, with bright, fresh herbs, a touch of warmth and bite from grains of paradise (a tiny but mighty spice that can be found in your favorite international stores or online and that looks more like a grain, tastes like what black peppercorn wants to be, and is commonly used in African cooking) and fresh ginger and garlic.