The Only Citrus Juicer You Need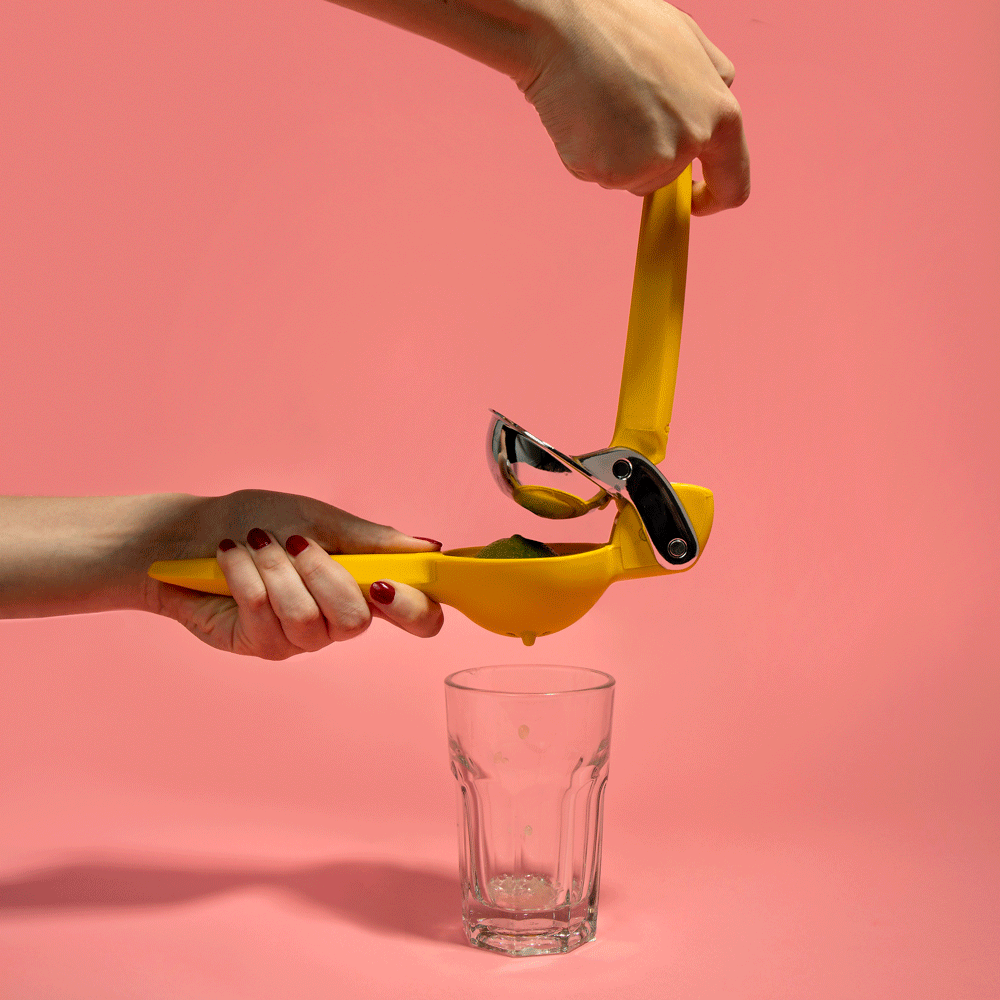 Every other week, we bring you Express Lane, a newsletter about the kitchen tools that our favorite chefs and cookbook authors love the most. Subscribe to it here.
Forget the painstaking process of hand-squeezing your citrus until the last drop—and fishing out the seeds afterward. For Michelin-starred chef, New York restaurateur, and cookbook author Anita Lo, this heavy-duty citrus juicer ($17) simplifies the task with a single manual press. "You don't waste a drop," says Lo, noting that the key to this juicer-to-end-all-juicer-debates is a dual-gear mechanism that increases leverage. Leverage is key. The Chef'n FreshForce Citrus Juicer can fit in the corner of a silverware drawer, and it comes in handy when Lo is cooking for herself—whether it's Vietnamese-style grilled pork accented with a fish-sauce-and-lime dressing or a crumbly, fragrant slice of Meyer lemon curd pie. (Lo's latest book, Solo, details the joy of cooking for one.)
But beyond extracting juices, the press has another ridiculously smart second use: "If you need to separate the cloves of a particularly tight head of garlic, this does the trick," Lo reveals. Just toss the whole head in, give the press a squeeze, and the cloves will detach from one another. So when life gives you lemons and an entire head of garlic, make sure you've got the right citrus juicer.
OTHER COOL THINGS TO BUY