Not Your Grand-Père's Leeks Vinaigrette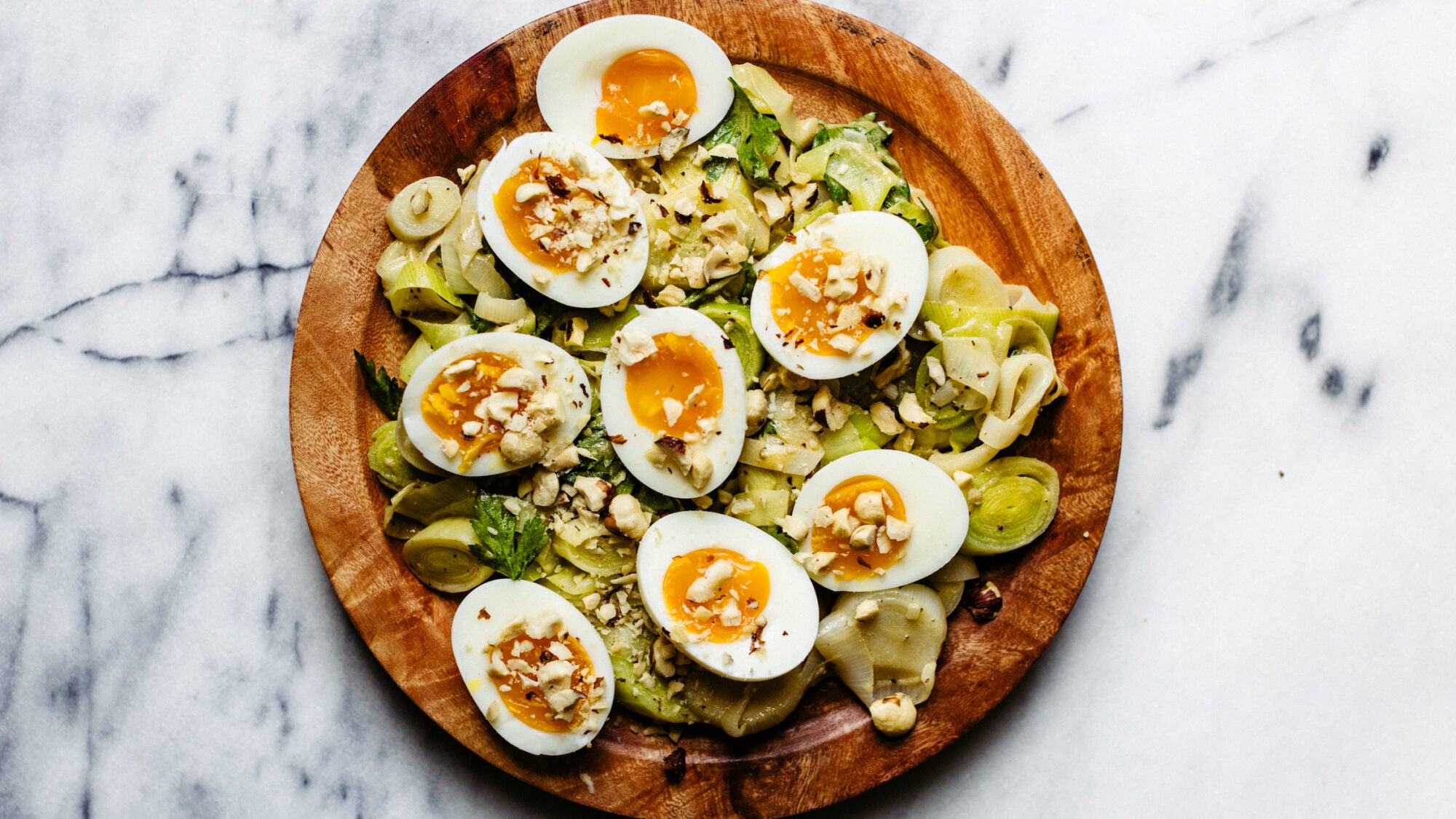 The classic French bistro side is remixed for the main course.
The French can make just about anything look effortlessly cool—both on the streets and in the kitchen. Time and time again, they've beguiled us with terrines of pig heads and duck livers; they've suspended butter and flour into the ethereal clouds we know and love as croissants; and, in the case of leeks vinaigrette, they've sold us on the louche idea of a salad that's basically just cooked onions.
Classically, a leeks vinaigrette recipe reads more like a marinated vegetable side than a salad. Leeks are cooked whole, simmered for about 15 minutes until they're exceptionally tender, and left to marinate in an assertively mustardy vinaigrette. The dish is served at room temperature, garnished with chopped hard-boiled egg and, in some circles, toasted hazelnuts. The aim is to turn this hearty allium into a dish brimming with flavor and delicate enough to pair with broiled halibut or a towering bowl of mussels.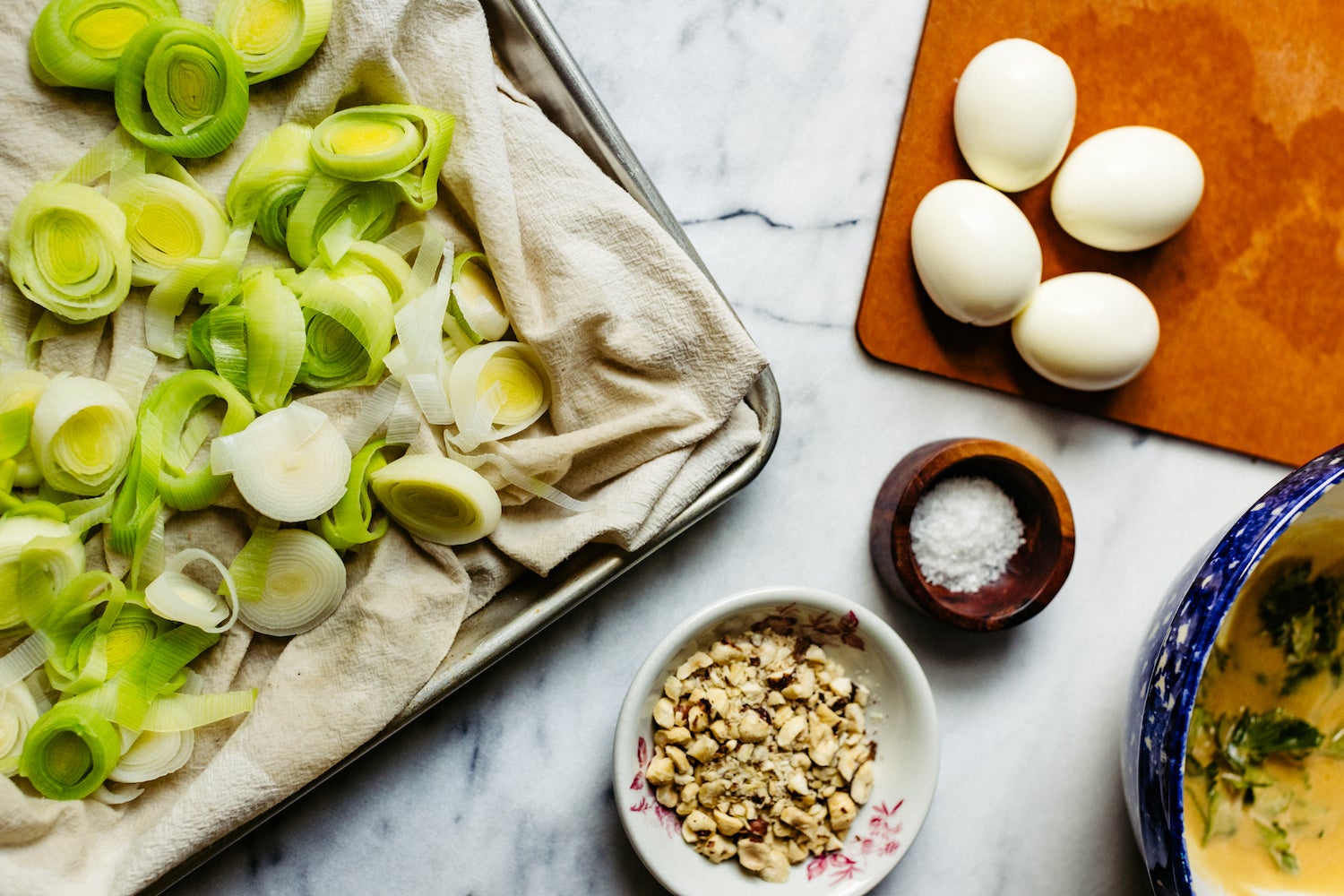 But with a few key edits to the traditional dish, it becomes a salad that I'd just as quickly eat on its own as a satisfying lunch. Here, bite-size slices of leek are blanched quickly, offering the squeaky snap of a just-cooked green bean. Without a long marinating time to stagnate, the vinaigrette's base of Dijon mustard and red wine vinegar stays punchy and alive. A soft-boiled egg (replacing the chopped egg) balances the sharp dressing, providing a warm respite from the cool and bright leeks below.
In its remixed form, I'd still happily throw this salad on a table next to a cedar-planked salmon or a swanky sole meunière. But looking at leeks vinaigrette through the lens of a fresh and vibrant salad, we can capitalize on the verdant qualities a leek has to offer, developing a variety of textures in lieu of simmering them into submission.
The cooking of this interpretive dish (like its source recipe) takes the shape of a carefully timed dance around a pot of simmering water. Purposeful minimalism is crucial in holding on to this classic's charm. Fussy isn't chic, but eating a bowl of onions can be—if you do it right.