It's Not a Barbecue Without a Butter Wheel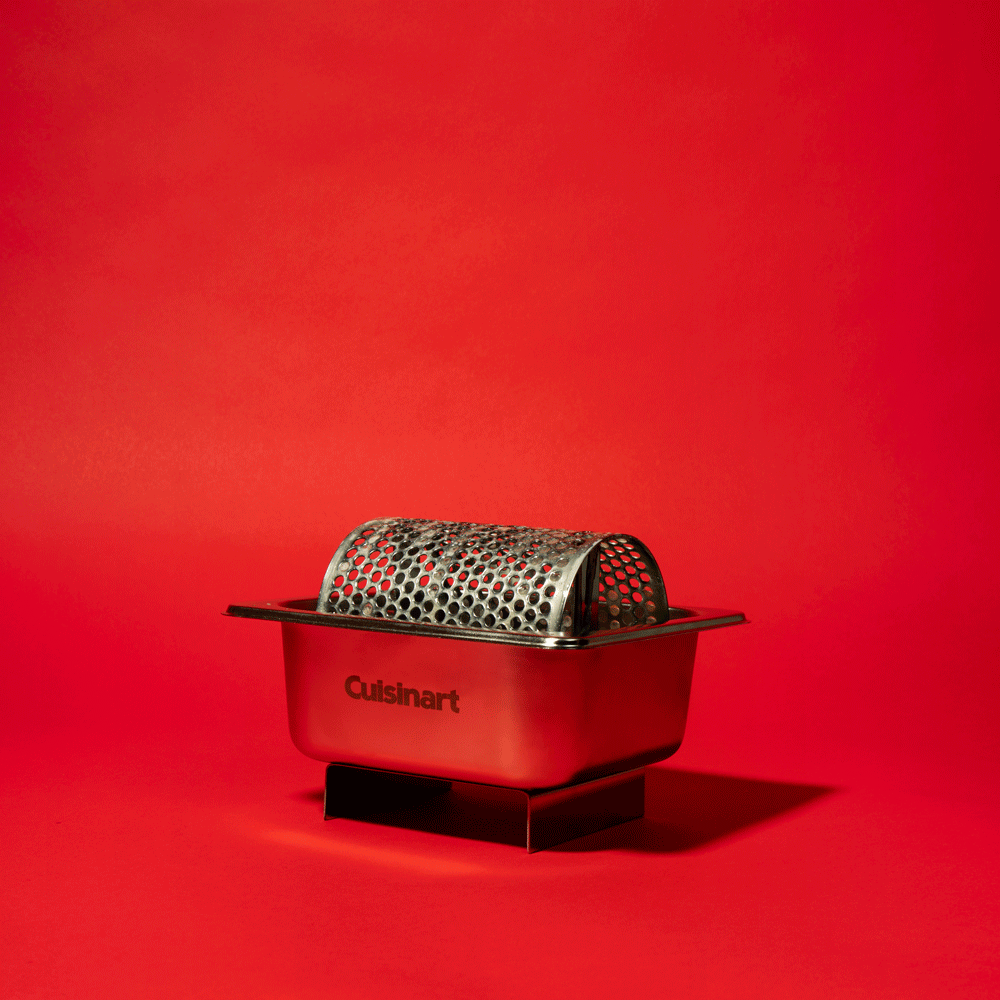 Every other week, we bring you Express Lane, a newsletter about the kitchen tools that our favorite chefs and cookbook authors love the most. Subscribe to it here.
Long before that Popeyes sandwich was a twinkle in any marketing exec's eye, Jon Shook was serving 60 to 75 fried chicken sandwiches per day at his Los Angeles restaurant Son of a Gun. The key to this chicken sandwich with a cult following (along with a buttermilk batter and a crunchy jalapeño slaw) is a toasted, very buttery bun. But the key to buttering that many rolls in a short amount of time is a little countertop gadget beloved by diners and fast food restaurants—one that he remembers from working at mom-and-pop restaurants in high school. It's the butter wheel ($30).
"A butter wheel is basically a pan with a hamster wheel that sits inside of it," Shook explains. "The wheel has little microscopic holes, so as it spins, it kind of pulls the fat up onto whatever it is you're running across it."
An evenly buttered slice of toast is as simple as a swipe across the top of the wheel. "Sometimes I'll make garlic bread or put spices in there. But in general, pretty much all I've used it for is buttering bread." Keep it next to the toaster the next time you're making breakfast for a crowd, or next to the grill with a giant pile of hamburger buns at your next barbecue. No outlets (or hamsters) required.
OTHER COOL THINGS TO BUY