What Is Nashville Hot Chicken?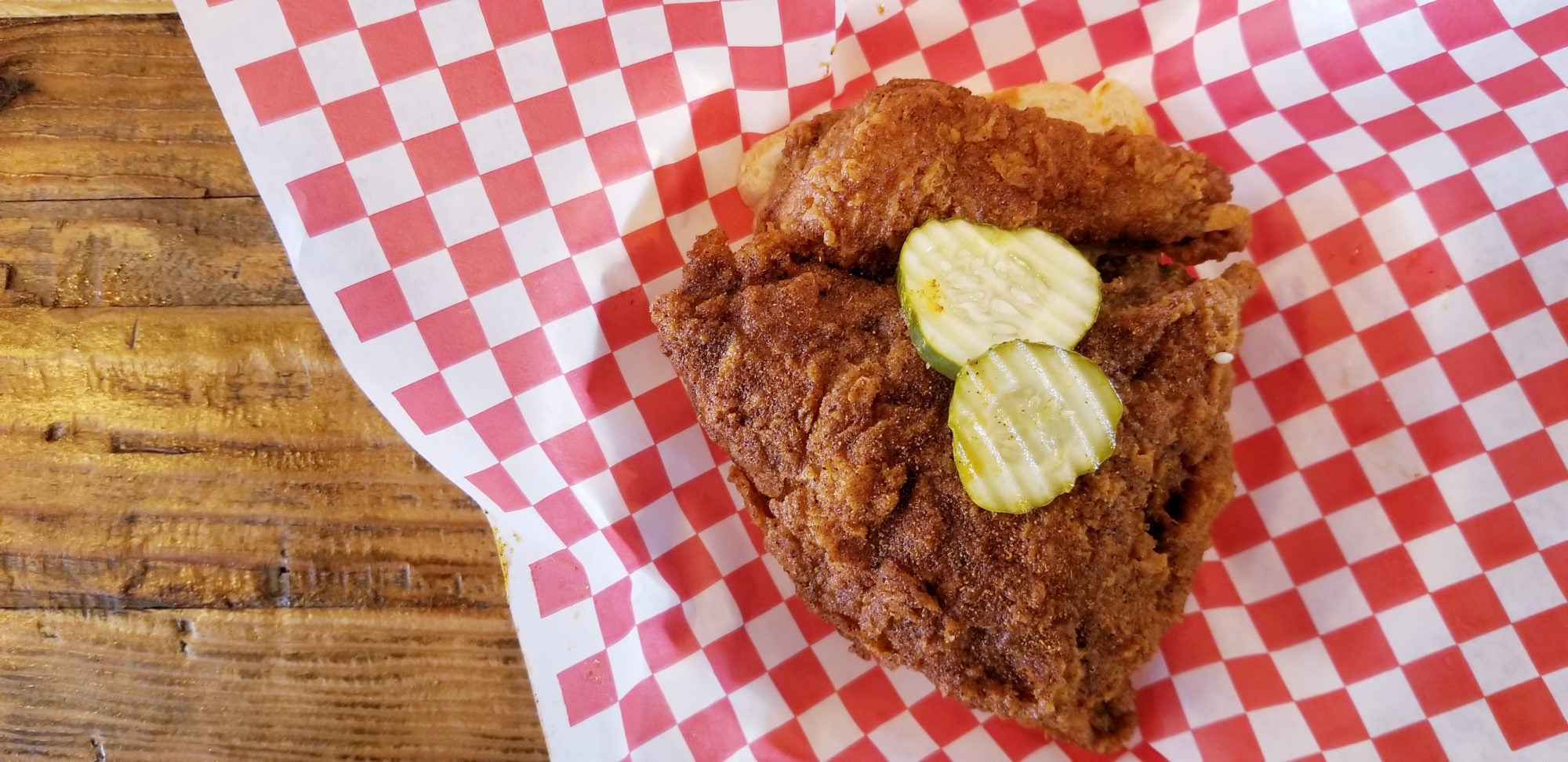 Meet heartburn medicine's best friend.
The legend goes like this: In the 1930s, James Thornton Prince of Nashville, Tennessee, was a married man with a thing for other women. After one late night out too many, his lover at the time grew so resentful of his lecherous behavior that she decided to take revenge. She prepared him a plate of fried chicken like he always enjoyed, but after removing the crispy meat from the oil, she tossed it in tablespoons of cayenne pepper until it was coated in a hellishly hot, fire-engine-red glaze. She served Mr. Prince his meal and waited for the coughing and the tears. But they didn't come. He loved the chicken.
Unfortunately, not enough to stick around long, or to honor his actual wife, but it did inspire him to open Prince's Hot Chicken Shack, a fried chicken joint that specialized in brutally spicy fried chicken. The restaurant, which opened in 1945, was an instant hit and has spawned dozens of competitors and corporate appropriators. But the original Prince's is still around, an icon in Nashville's black community, and if you ask most hot chicken hounds, they'll tell you the original is still the best out there.
For more TASTE Food Questions, subscribe to our podcast TASTE Daily on Apple iTunes and Spotify. It's also free to add to your Alexa flash briefings. Just add the TASTE Daily Skill.