Making the Loaf Fancy Again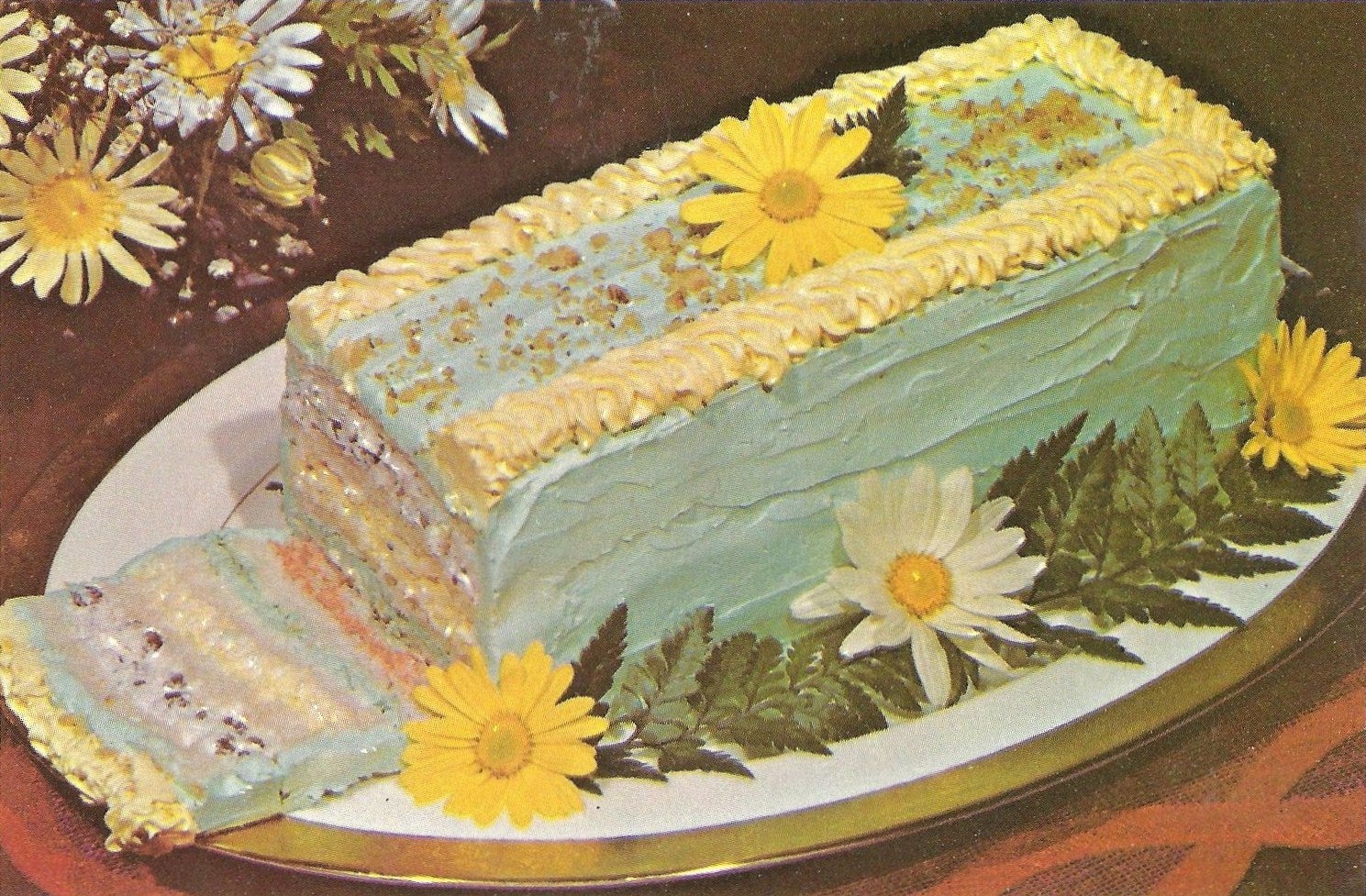 Loaf pans have been relegated to everyday, functional baking. But there was a time when the shape was worthy of a party centerpiece.
Usually when I make something loaf-shaped, it's out of a sense of pragmatism. I want the edible object to fit compactly in my refrigerator, or to be tidily transportable in a literary tote bag of some kind. My loaf pan tends to come out only for cooking or baking projects of a utilitarian or mildly austere nature—Icelandic rye bread or yogurt "breakfast cake."
But there was once a golden age (namely, the 1950s and 1960s) when the loaf was the fanciest shape a food could take. Beef tenderloin had nothing on a shining ketchup-lacquered meatloaf, nestled among boiled peas and pearl onions, and round platters of shrimp cocktail bowed down to gelatinized bricks of shrimp mousse. Loaves of Wonder Bread were sliced lengthwise and layered with ham salad and cream cheese to create what was referred to by a whole generation as a party loaf.
When Jessie Sheehan wrote her new cookbook, The Vintage Baker, she immersed herself in dessert recipes from the 1920s through the 1960s, from chocolate malt puddings to raspberry-marshmallow upside-down cake. When she dipped into a 1951 book called 250 Refrigerator Desserts, she found the apotheosis of celebration loaves: a party-size, rectangular baked Alaska sandwich.
The recipe is essentially a giant ice cream sandwich formed in a loaf pan. When you're ready to party, you pull it out, add a few swoops of meringue, and toast the outer layer in a broiler or with a buzzing kitchen torch. It might not be formed into the iconic beehive shape, but as Sheehan says, "It's still pretty awesome looking." And maybe more importantly, making it in a loaf pan gives it a sort of approachable, no-nonsense appeal.
Typically, baked Alaska is made by molding a layer or two of cake with softened ice cream in a mixing bowl. You freeze this together and unmold it, and it becomes a hemisphere onto which swirls of meringue are placed. Since the whole operation is a fine balancing act of toasting meringue while keeping the ice cream frozen inside, the dessert has always seemed like a bit of a dinner-party white whale to me. But when I saw this 1950s-inspired loaf version in Sheehan's book, the idea suddenly became more feasible, and I found myself adding a $10 kitchen torch to my Amazon cart.
"In all truthfulness, I don't think it's actually very hard to make a baked Alaska in a bowl if you're following the directions to get that globe shape," Sheehan admits. "It's probably a lot easier than people think. But making it in a loaf pan? It's pure, utter genius if you ask me."