How Do You Make Dijon Mustard?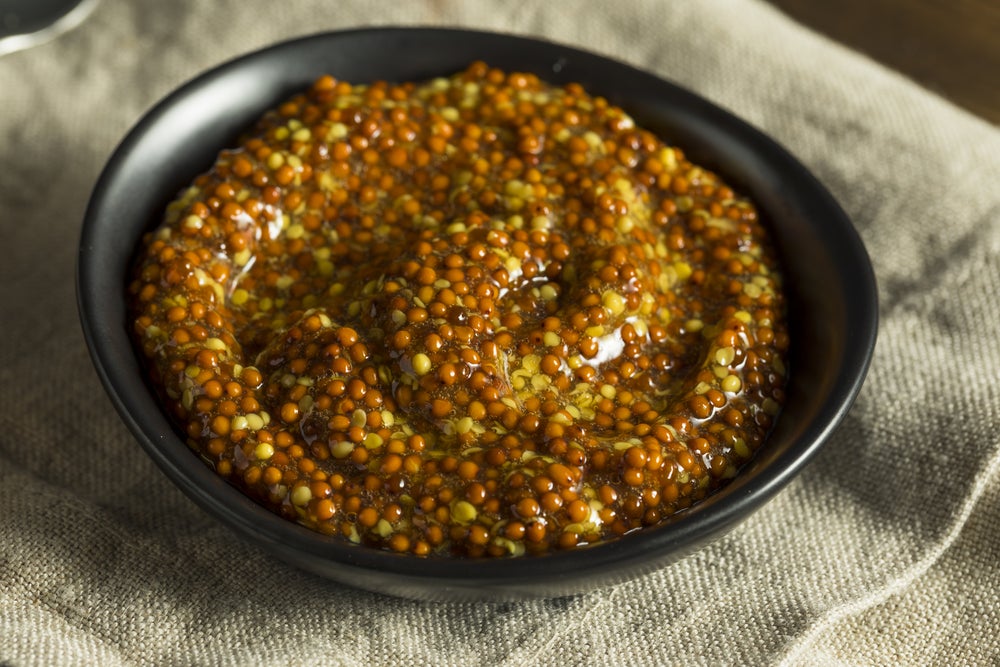 And what is the 500-year-old condiment, exactly?
Like Champagne and Burgundy, Dijon is both a place and a food. Dijon the mustard is a 500-year-old condiment made of finely ground mustard seeds and white wine vinegar, which itself is a substitute for verjus, the sour juice of unripe grapes also used to make balsamic vinegar. Dijon the place is the capital of Burgundy, and considering there was a lot of verjus and vinegar coming out of countryside wineries in the region, it makes sense that the region's most famous mustard involves some wine.
To make Dijon mustard, dry yellow and brown mustard seeds are rehydrated in water until they plump up and turn a little slimy. This mass is then ground with salt, water, and wine vinegar or verjus. The acid isn't just there to add tartness to the spread, but also to help set the mustard's pungent flavor. The compounds that make mustard so pungent are especially volatile, and without an acidic preservative, they dissipate, which would make for a bland mustard. Skilled mustard makers can adjust the intensity of their batch by changing when they add their acid.
The best Dijon mustards are known for their incredible pungency. And now you know: Thank the verjus.