What Is a Louisville Hot Brown?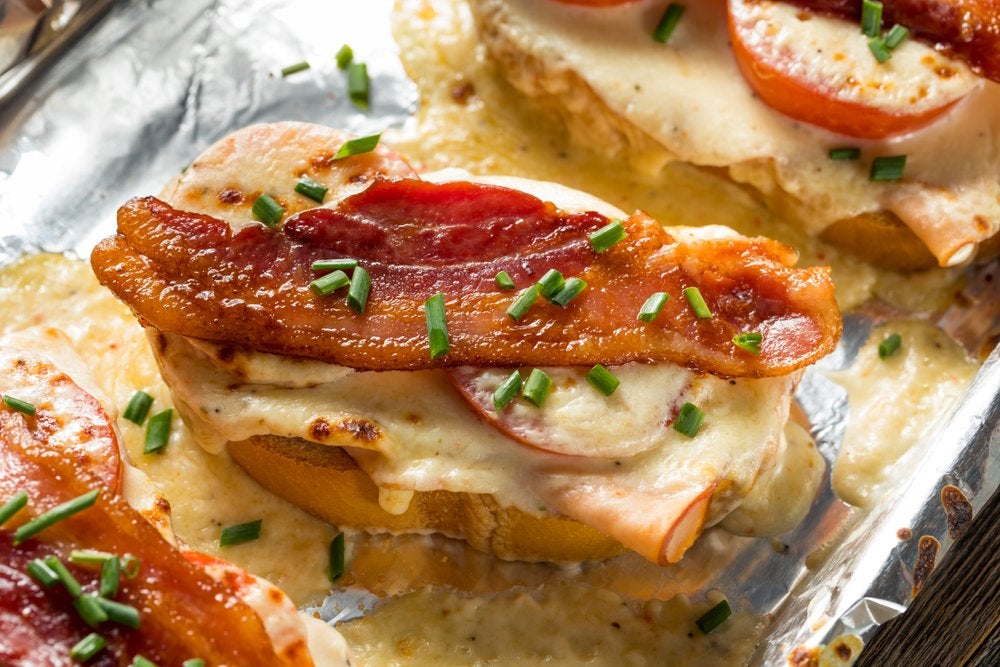 A brief introduction to Kentucky's hangover killer.
Picture: The 1920s are roaring in downtown Louisville at the chic Brown Hotel. Upwards of a thousand guests are dancing the night away in a gilded ballroom. Champagne is flowing free. The next day's hangover is going to hurt. Fred Schmidt, the hotel's chef, was responsible for providing this revelrous crowd with late-night munchies, and one night, in a stroke of inspiration, he decided to go above and beyond the ham and eggs he usually served.
This is the backstory of the Hot Brown, a hell of a hangover prophylactic that involves buttered Texas toast heaped with roast turkey and sliced tomato, drowned in a Pecorino-enriched cream sauce, and garnished with two strips of crispy bacon, criss-crossed to form an x-marks-the-spot. The dish was a viral hit, and became so popular that locals and tourists started visiting the hotel restaurant just for a bite of Hot Brown. These days it's a local legend, and restaurants all over Louisville have adapted their own versions. The Brown Hotel naturally has kept the original, and for many Hot Brown connoisseurs, it's still the best of the bunch.