Let Us Celebrate That Norwegian Cheese Plane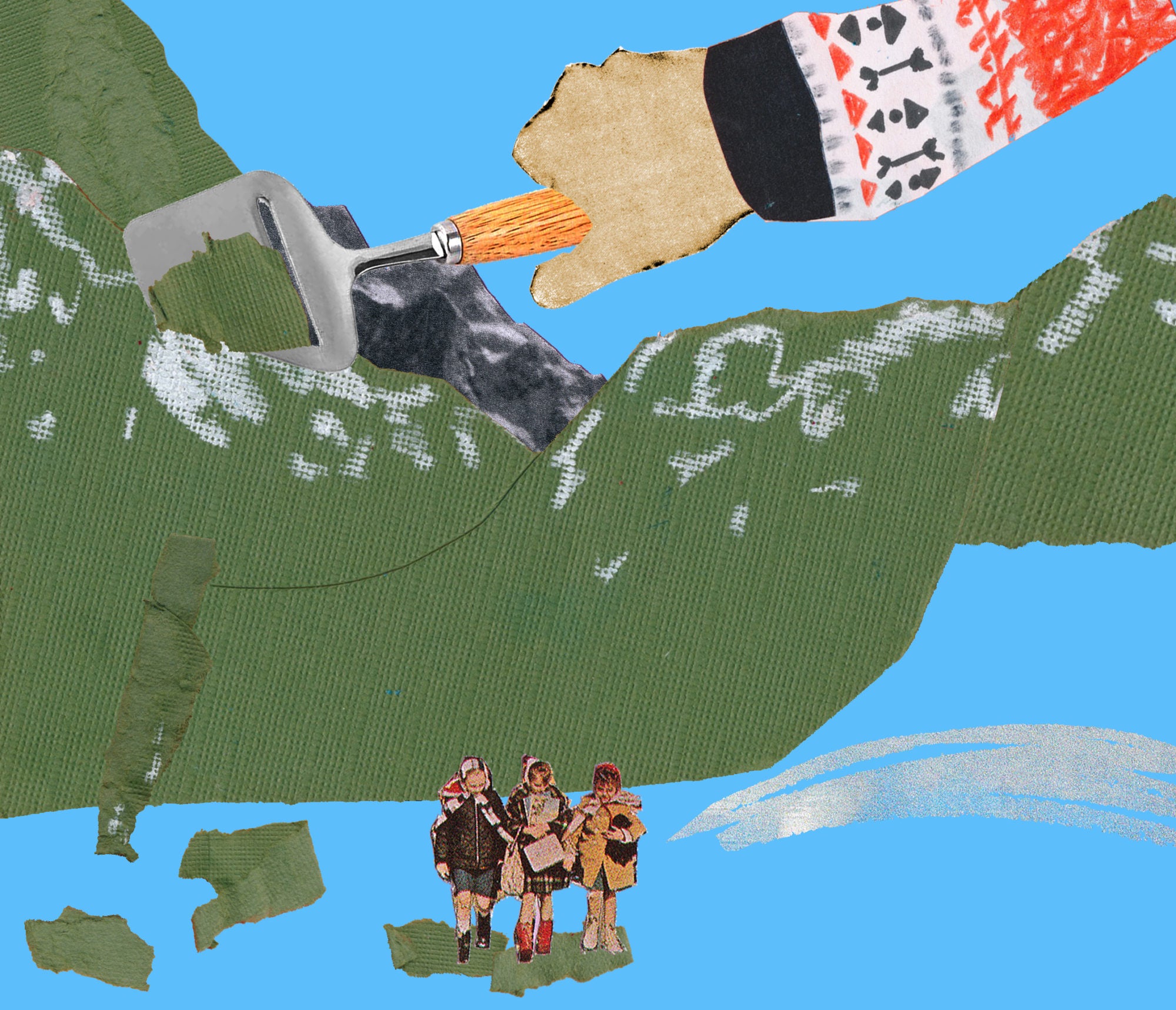 You may recognize it from wedding registries or the kitchen aisle at Target, but the timeless design is almost 100 years old.
Norway has its world famous fjords, excellent alpine skiing, and impressive South Pole–traversing explorers, but the country's most famous cultural export might be its pragmatism: a preference for the straightforward and practical. So it's fitting that one of the few things I packed when I left the country of my birth 20 years ago was something very pragmatic indeed: a cheese plane, the compact and brilliant Norwegian invention for slicing cheese.
For medium-hard cheeses—the Goudas, Emmentals, Edams, or Jarlsbergs of the world—there's nothing like it. The device (known in Norwegian as "ostehøvel") works like this: Run it along the flat surface of a block of cheese with a bit of pressure, and out pops an even, paper-thin slice resting on top of the blade.
In every Norwegian kitchen, there are at least two cheese planes (sometimes called a cutter or a slicer): one with a flat blade for the Gouda-like Norvegia, and one with a ridged blade (to prevent sticking) for the sticky, fudge-like Brunost, the equally ubiquitous brown cheese.
Today, ease of slicing may be the main appeal of a cheese plane, but originally it was invented to conserve cheese. Thor Bjørklund, a carpenter from Lillehammer, designed the device in 1925, having the foresight to file a patent not just in Norway but also in many other countries. As a carpenter who made furniture, Bjørklund drew inspiration from the tools of his trade, keen to develop an implement that was "kinder" to cheese than a knife—taking only delicate slices from the block during times of poverty between the two World Wars.
The original prototype has since been lost, but the story goes that Bjørklund made the first plane by cutting apart his wife's potato pot. The operation that resulted from the invention was run out of his home in Lillehammer for the first few years, where two rooms were dedicated to production and packing. His wife, Karen, was part of the team, lending a hand by washing the planes in their kitchen before they were shipped all around the country, and eventually, the world.
Thor Bjørklund & Sønner AS was established as a company in 1927, and 40,000 planes were made that year alone. Since the success of a device meant to use up less cheese was initially seen as a threat to the dairy industry, Norway's national dairy objected by hanging up signs encouraging people to ditch their planes. Now the cheese plane is celebrated as a Norwegian invention and a design icon, with over 60 million Bjørklund planes produced and sold worldwide.
While Bjørklund's patent expired in 1942, the basic concept remains the same, and today the tool can be found in almost any shop that sells kitchenware: In the U.S., Crate & Barrel has an elegant mahogany-handle plane, and Target carries one made by Oxo. In the U.K., John Lewis and M&S sell them. That stalwart of Scandinavian pragmatism, Ikea, sells one, of course, and Joseph Joseph makes its own elaborate version with a second blade intended for hard cheeses.
You can also still find cheese planes in every conceivable variation and color from the classic Bjørklund brand, now manufactured by Gudbrandsdal Industrier in Ringebu, Norway. Even if you don't have one in a kitchen drawer somewhere, chances are you've at least used one at some point in your life.
I live in London now, and I've spent half my life away from the country where I was born. At first, like lots of new expats, I used to ask for beloved Norwegian staples to be sent to me: Stabbur mackerel in tomato sauce, Freia milk chocolate, Kick liquorice, Mills cod roe, and Tine's darkest brunost. While I've mostly stopped craving the foods of childhood, I still have the same cheese plane that I came to England with 20 years ago, and I get to experience the joy of precision that comes only with a plane whenever I make a Scandinavian open-faced sandwich, with English cheddar cheese on German rye bread.
When I first moved in with my partner, an American, he kept trying to put the cheese plane in the dishwasher after every use. I had to explain it to him: That's not the Norwegian way. Sure, you have to wash it occasionally. But for at least a week it's good right there, sitting in the fridge next to the cheese. Like salt and pepper, a cheese and a plane really are a perfect pairing.