It's Kinilaw, the Filipino Answer to Ceviche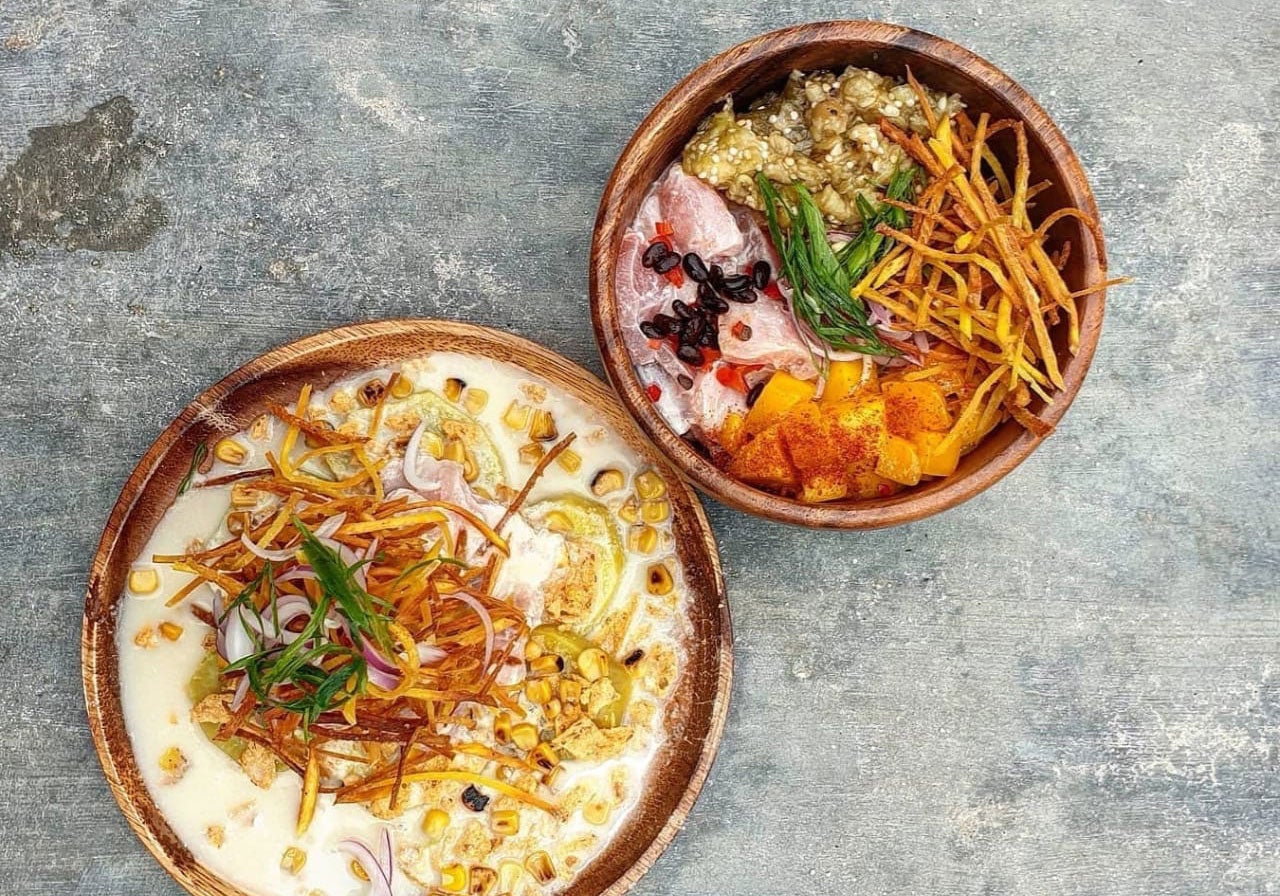 Fresh, sour, and straight from the ocean, this classic dish captures the essence of Filipino cooking.
No one dish can truly capture the nuances of Filipino cooking, from its many influences around the world to the melding of contrasting flavors—sourness, sweetness, bitterness. But kinilaw, a lightly sweet, tart, and tangy raw seafood appetizer prepared in every corner of the country, comes very close to epitomizing the Filipino palate. The reason for that, paradoxically, is that no one recipe can sum it up.
"Kinilaw sets the foundation for understanding Filipino cuisine," says Nicole Ponseca, a restaurateur and the author of I Am a Filipino: And This Is How We Cook. "It shows that affinity for acidity that's so pervasive in our food. It's highly regional, reflecting the diversity of the archipelago. And it's very much resource-driven, which is the essence of any Filipino kitchen."
A TLDR description would dub kinilaw a Filipino version of ceviche. Their components bear close resemblance, employing prawns, mahi-mahi, tuna, or whatever catch is available, plus assorted mix-ins (minced garlic, grated ginger, sliced onion). Both also use citrus to "cook" the raw fish by denaturing it, but only kinilaw calls for tart calamansi, the tiny native mandarin-kumquat hybrid, and vinegar, known as suka in the Philippines, for extra tang.
Kinilaw is just as varied as the Philippines' 7,000 islands—the word itself both refers to a dish and a cooking technique. "Kinilaw's brightness and the way it elevates acidity are constant sources of inspiration," says Chad Valencia of the restaurant LASA in Los Angeles. The same vinegar-curing process is applied to lightly boiled or grilled goat skin or liver, ox tongue, and pork intestines, known as kilawin. Crunchy okra, raw zucchini, bitter gourd, and fresh radish make appearances in vegetarian versions, while coastal cooking includes local seaweeds like lato, resembling mini grapes of the sea, or branch-shaped guso.
The use of suka is the heart and soul of Filipino food, manifesting itself in sawsawan (an all-purpose tart-spicy dipping sauce), simmering pots of adobo, and jarred atchara (pickled green papaya). For kinilaw, vinegars are distilled from the region's tropical flora, like coconuts, for a spicy-sweet pinakurat made of sap or juice and chiles, sugar cane known as sukang maasim, or nipa palm sap fermented in terra-cotta amphorae. In the central areas of Visayas and Mindanao, tabon-tabon—a hard-shelled brown fruit—gets mixed with vinegar to strip the seafood of its fishiness.
Kinilaw's technique has stood the test of time, and the dish still appeals to many because of its accessibility. "It's democratic cooking," says David del Rosario, who runs CEV, a kinilaw and ceviche restaurant on the island of Siargao. "A lot of people still don't have refrigeration in the Philippines, so the quickness of kinilaw is ideal. The same goes for the fact that it needs no heat. All you really have to play with is a handful of ingredients and vinegar."
The fact that it's one of the oldest recorded cooking methods in the Philippines also bestows it extra clout as the OG of Filipino gastronomy. In Kinilaw: A Philippine Cuisine of Freshness, coauthors Edilberto N. Alegre and the late food historian Doreen G. Fernandez suggest kinilaw could be around 1,000 years old, citing archaeological evidence of fish bones and remnants of tabon-tabon from around 1200 A.D. Having a dish be unadulteratedly Filipino is a unique exception in the colonized landscape of the country's cuisine and cultural history. "It's a cooking style that's unmistakably ours, as varied and different as that might look from north to south. Kinilaw's flavors and freshness resonate across regions," says Manila-based chef and restaurateur Margarita Forés.
Just like its no-recipe history, today's kinilaw leaves space for a legacy of boundless experimentation for Filipinos near and far from home. On the white-sand, coconut-tree-shrouded shores of Siargao, del Rosario reinterprets his kinilaw with fried sweet potato strips, grilled corn, and black beans for a decidedly Central American twist. In the capital, Forés has recently made it as a meat-based crudo, with pickled palm hearts, palm vinegar, olive oil, and smoked beef. To replicate the taste of tabon-tabon outside of the Philippines, Ponseca has used very dry white wine at her Manhattan restaurants Maharlika and Jeepney (the result: "absolutely delicious," she says). Infusing some of California's local produce, Valencia has introduced stone fruit like plums for extra sweetness and pickled Fresno peppers.
"The sky's the limit," says del Rosario. "There can be as many kinilaws as there are islands in the Philippines. It doesn't get more representative than that."