Who Invented King Ranch Chicken?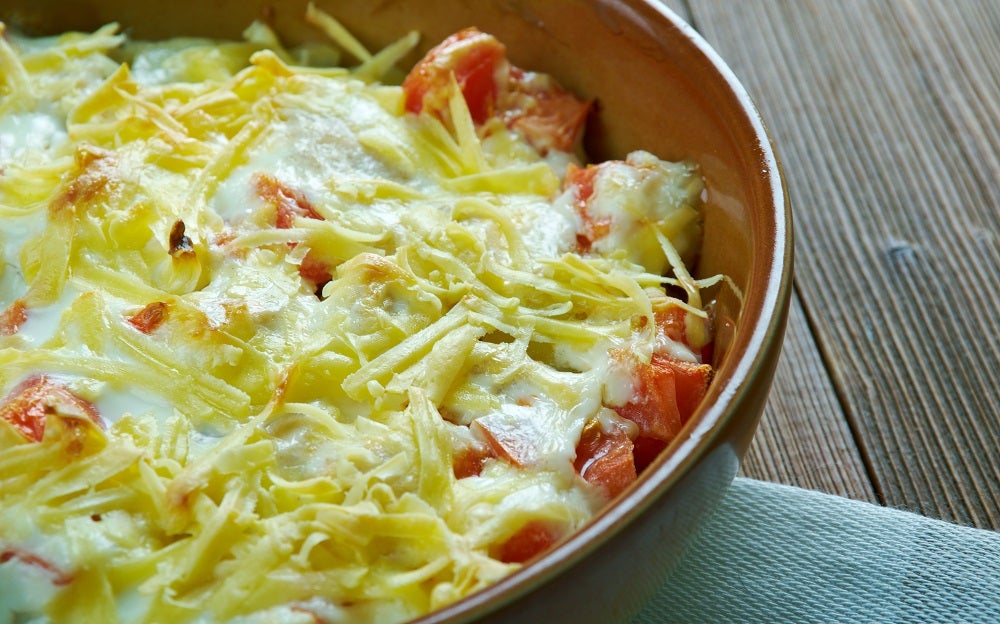 On the unofficial state casserole of Texas.
While the Midwest is responsible for more casseroles per capita than other regions of the country, Texas holds an exception close to its heart: King Ranch Chicken. It's an amalgamation of several key Tex-Mex food groups, as if Clarence Birdseye himself had devised the dish after a weekend at a dude ranch. Pulled chicken and corn tortilla chips get tossed with canned tomatoes and green chiles, then stirred with condensed cream of chicken and mushroom soups, then tossed into a baking dish and piled high with grated cheddar cheese. The dish has nothing to do with the actual King Ranch, a nearly million-acre property that owns the bragging rights of being the largest ranch in Texas.
Actually, Texas historians have no idea where it comes from, though as Texas Monthly's Anne Dingus wrote in 1999, "it owes a deep debt to chilaquiles, which also contain chicken, cheese, tomatoes, tortilla chips, and chiles—the staples that campesinos often combined to stretch one meal into two while retaining a semblance of nutrition."
When you couple those influences with America's post-WWII celebration of all things canned and creamy, a casserole like King Ranch chicken is just kind of inevitable. Its inventor's name may be lost to history, but we'd guess the honor goes to an innovative mom with a leftover roast chicken and a need to get dinner on the table. A Texas hero for sure.