Who Invented the Hard-Shell Taco?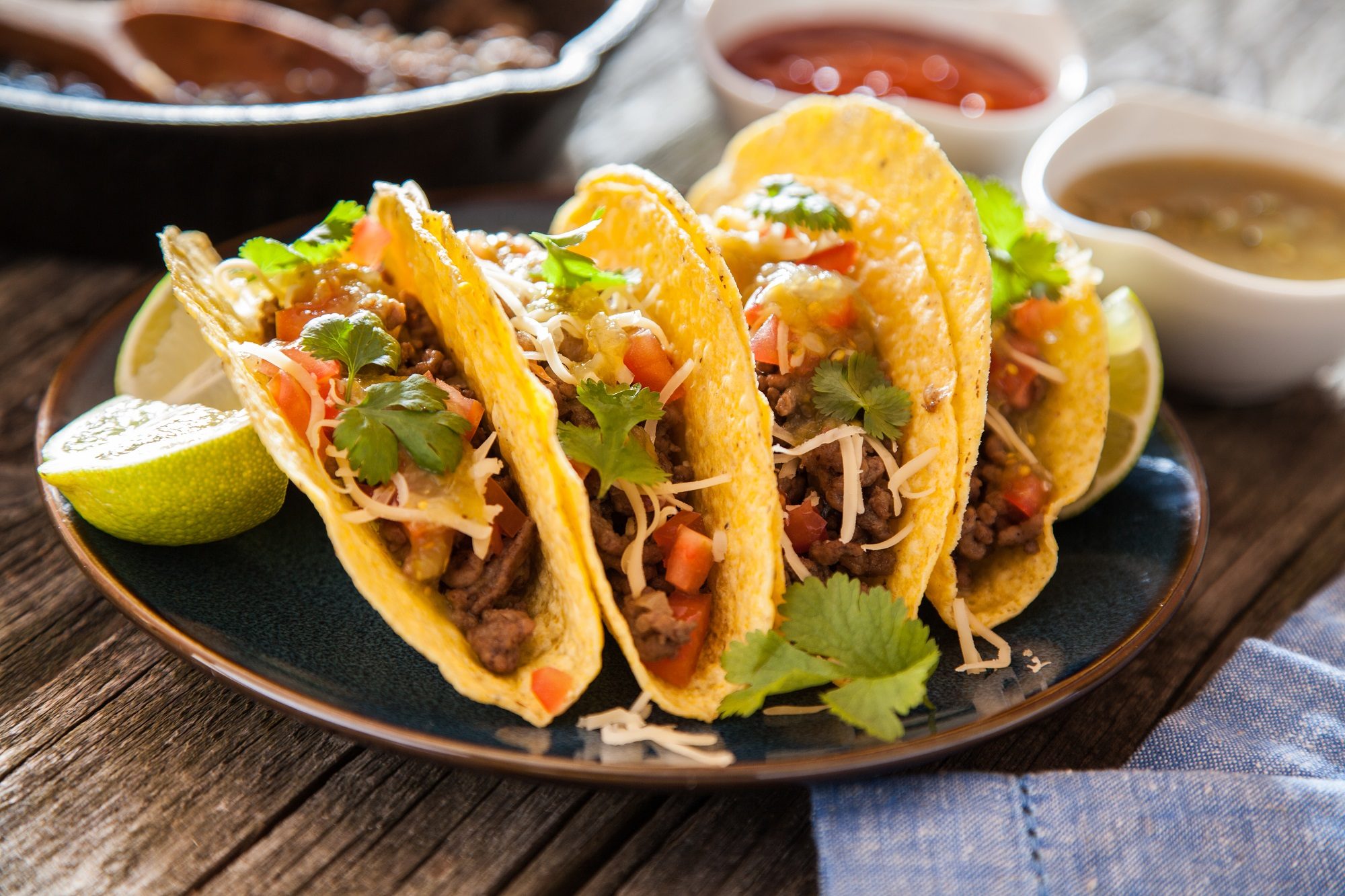 And why does all the credit go to a white guy from San Bernardino?
By the time Glen Bell graduated from San Bernardino High School in 1941, crispy-shelled tacos were already very much an L.A. thing. Tacos dorados—tacos assembled with a soft tortilla, then rolled or pinched shut and fried whole until the tortilla turns shatter-crisp—have been a part of northern Mexican cooking for as long as tacos and frying oil have been around. And in the first half of the 20th century, the crispy tacos thrived in immigrant communities in California and Texas.
A few enterprising Mexican chefs even filed patents for devices that would assist in shaping and frying tortillas into hard taco shells. Bell liked the idea, so much so that in 1954, just one year after McDonald's arrived on the scene, he started selling them at a chain of restaurants he launched called Taco Tia. While he was at it, Bell decided he'd take credit for the very concept of a hard shell taco, despite well-documented evidence in patents and local newspapers to the contrary. But the claim stuck, and Taco Tia grew into a nationwide fast-food empire called, you guessed it, Taco Bell.
For more TASTE Food Questions, subscribe to our podcast TASTE Daily on Apple iTunes and Spotify. It's also free to add to your Alexa flash briefings. Just add the TASTE Daily Skill.