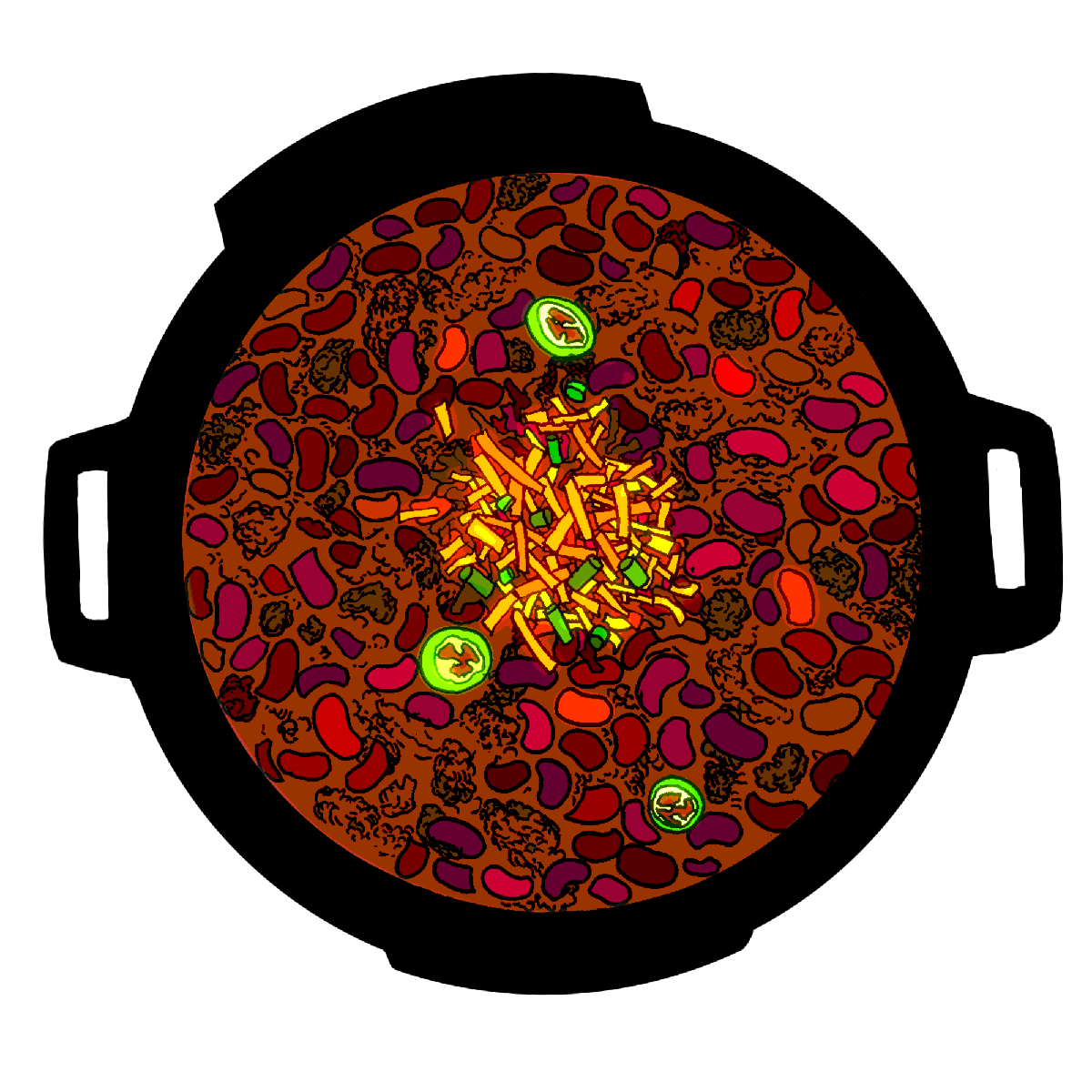 How one home cook fell hard for America's favorite slow-fast cooker, the Instant Pot.
The Instant Pot came into my life on Christmas morning 2014. My husband, Brendan, and I had gotten married that spring, and due to my work schedule I was unable to spend the holiday with him and his family in San Diego. Instead, I was stuck at home with a full schedule of holiday singing gigs in the Bay Area. (As a self-employed classical singer, I couldn't afford to miss out on the various masses, caroling, and other holiday-related music-making.)
To make up for my missing out on the trip, Brendan surprised me with a giant pile of presents just before he left town. There were at least a couple dozen gifts under the tree, all laid out in bright blue gift wrap. When I opened them, alone in our apartment on Christmas morning, I realized what'd happened. My husband had ordered every single item on my Amazon wishlist, including the Instant Pot Duo 60. With a six-quart capacity and presets for everything from cooking poultry to culturing yogurt, it was the multicooker of my dreams.
I spent the next few days cooking up a storm and getting the hang of my new appliance. While I'd always been scared of my dad's ancient stovetop pressure cooker, the Instant Pot was failsafe and whisper quiet. In that first week I used it to make chicken drumstick soup, steel-cut oats, and batches of beans and grains.
Right away I could see the advantages of the IP over stovetop cooking (pressurized or otherwise). With the speed of a pressure cooker and the make-ahead option provided by the "keep warm" setting, it's suited to all kinds of situations. Whether I plan ahead or cook on the fly, I now use it far more often than my stovetop burners. I almost feel bad for my cast-iron and stainless steel pots and pans since they get far less use now that the IP has colonized my kitchen.
I would not have been interested in the Instant Pot in the first place if it weren't for a couple of my friends, Michelle and Danielle. Michelle's a popular paleo blogger with a husband and two kids, and Danielle, a photographer and the founder of Tapestry Suppers, is an omnivore and yogi who lives with her husband and their cat. Despite having disparate cooking needs and lifestyles, they were both completely obsessed with their Instant Pots. Michelle used hers for batches of bone broth, Kalua pork, and vegetable side dishes, while Danielle was making batches of beans, tonkotsu ramen, and bak kut teh, a pork rib dish from her native Singapore.
Michelle's enthusiasm helped the Instant Pot to catch on like wildfire in the paleo blogging community. Pretty soon, paleo IP recipes were clogging up my RSS feed, and I knew those folks were onto something, even if their recipes lacked a lot of my favorite ingredients. I started a Facebook page to keep track of all the new recipes getting published online, mostly so I'd be able to try them out myself.
At first, my page garnered mostly paleo and health-minded followers, but soon I attracted a broader audience. People were looking for IP recipes for everything from vegan chili to New York cheesecake. More mainstream food bloggers began publishing Instant Pot recipes too, for mac 'n cheese, orange chicken, you name it. I began to receive questions in visitor posts and messages, asking about how to use an Instant Pot, whether slow cooker recipes could be adapted for the IP (short answer: yes, most of the time), which model to buy, when the next sale was happening, and which blogs had the best recipes.
Now the Instant Pot is enjoying full-on mainstream popularity. It's a top seller in Amazon's Prime Day sales, and the newest, higher-end models are displayed prominently in Sur La Table and Williams-Sonoma (the Ultra and Duo 60 Plus, respectively). It's the perfect gateway purchase in the realm of smart appliances—there's even a mini model for truly tiny kitchens.
I started my Instant Pot Recipes page on a whim, and in the end it turned me into an expert on the Instant Pot—my cookbook is now out with Ten Speed Press. Interacting with readers has kept me engaged with what's now my most used kitchen appliance. I love seeing what recipes other people come up with for the Instant Pot, and I have no plans to stop writing lots of my own. I hope the dishes I've shared here will inspire you to press some buttons and get [pressure] cooking.