In Baking, Beige Is Better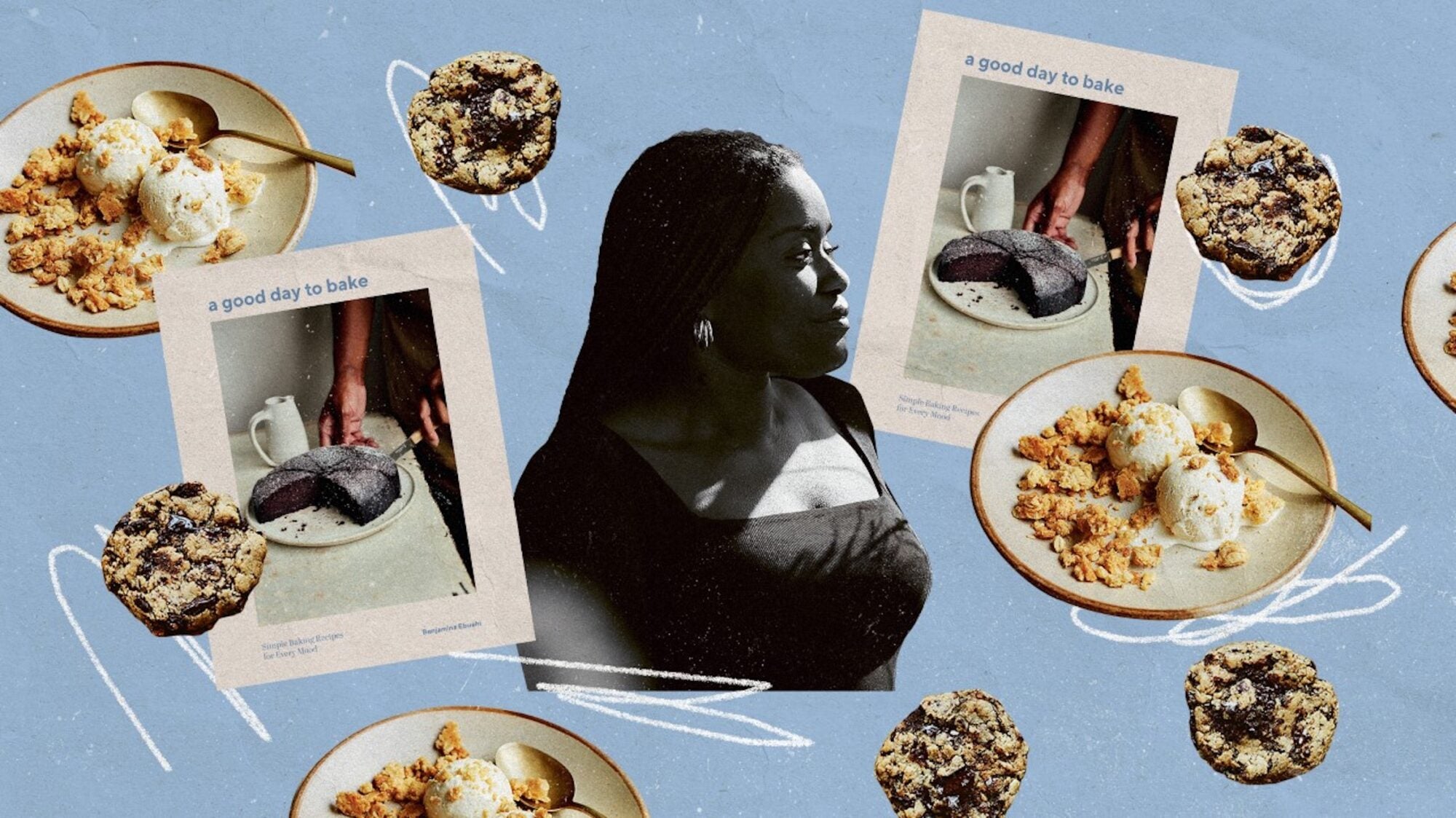 Benjamina Ebuehi's latest cookbook takes a minimalist, unpretentious approach to butter, sugar, and malted milk powder.
There may not be a better case for the stylishness of beige than Benjamina Ebuehi's latest cookbook, A Good Day to Bake. The book's clean minimalism and soft neutral hues set the stage for narrow slices of toasty malted brown butter pound cake and golden spirals of chamomile lemon dough. The 70 recipes prove that you don't need much more than sugar, flour, and butter to massively improve your afternoon tea or coffee break.
I asked the former Great British Baking Show contestant about why beige resonates so much with her style and about what she's been baking since her last book, The New Way to Cake, was published. She also shared a few underrated ingredients that are due for a comeback.
Did you have any big baking breakthroughs during the pandemic? What have you baked in the last couple years that brought you a lot of joy?
During the earlier months of the pandemic, I jumped onto the sourdough train. It was something I'd always wanted to have a go at, and the pandemic gave me the time to learn and practice. There was a real joy in connecting with a slower way to bake; having to wait over a week, tending to my starter, before being able to make my first loaf was a new experience, and the whole process encouraged me to pause a bit more and take in what was going on at each stage. Even though I didn't keep up the sourdough making after those initial few months, I still look back at those attempts with a real fondness, and that brings me joy.
I like that you dedicated a whole chapter to the best of beige foods. Is there a certain flavor profile you associate with beige? What makes it such an appealing color?
When I think of beige, I tend to associate it with quite buttery flavors, with a good sweet and salty balance. I think beige appeals so much because it's not pretentious. There's a humbleness about it that feels familiar and warm and brings a strong sense of comfort. For me, the recipes in the best of beige chapter just feel like a big hug.
There's a recipe in the book for "just the crumble"—a buttery, sweet mix of toasted oat streusel that you can use as a topping. What's your dream dessert made with this crumble?
There would definitely have to be some sort of custard involved. So I'd probably go for a baked custard, served chilled and gently flavored with cardamom and bay leaf. A sprinkle of crumble to go on top and some roasted sour cherries or rhubarb to cut through some of the richness. Heaven.
When I think of beige, I tend to associate it with quite buttery flavors, with a good sweet and salty balance.
Malt flavor makes a few appearances in the book. It's such a specific, subtle element to add to baking—are there combinations that it really doesn't work with? How else should people experiment with it once they've bought some malted milk powder?
I adore the flavor of malt and could probably have thrown it into a few more recipes if given the chance! It brings such a gentle richness without overpowering and a slight savoriness that a lot of bakes benefit from. I've not tried any combinations with malt that I thought were a proper fail, but I don't imagine it would work best with really citrusy recipes. If you want to experiment more with malted milk powder, I'd start by subbing it into some of your favorite recipes—anything from scones to ganache to pound cakes and custards. Play around with the quantities until you get the balance that you like the most.
What's a slightly old-school baked good that you'd love to see make a comeback?
I would love to see more bakes using suet again. Traditionally used in the UK for steamed puddings and a dessert that I loved growing up: jam roly-poly. It's not used so much anymore, but anything made with suet just feels so comforting. It's a really versatile fat, and I love the flakiness and savoriness that it brings to bakes.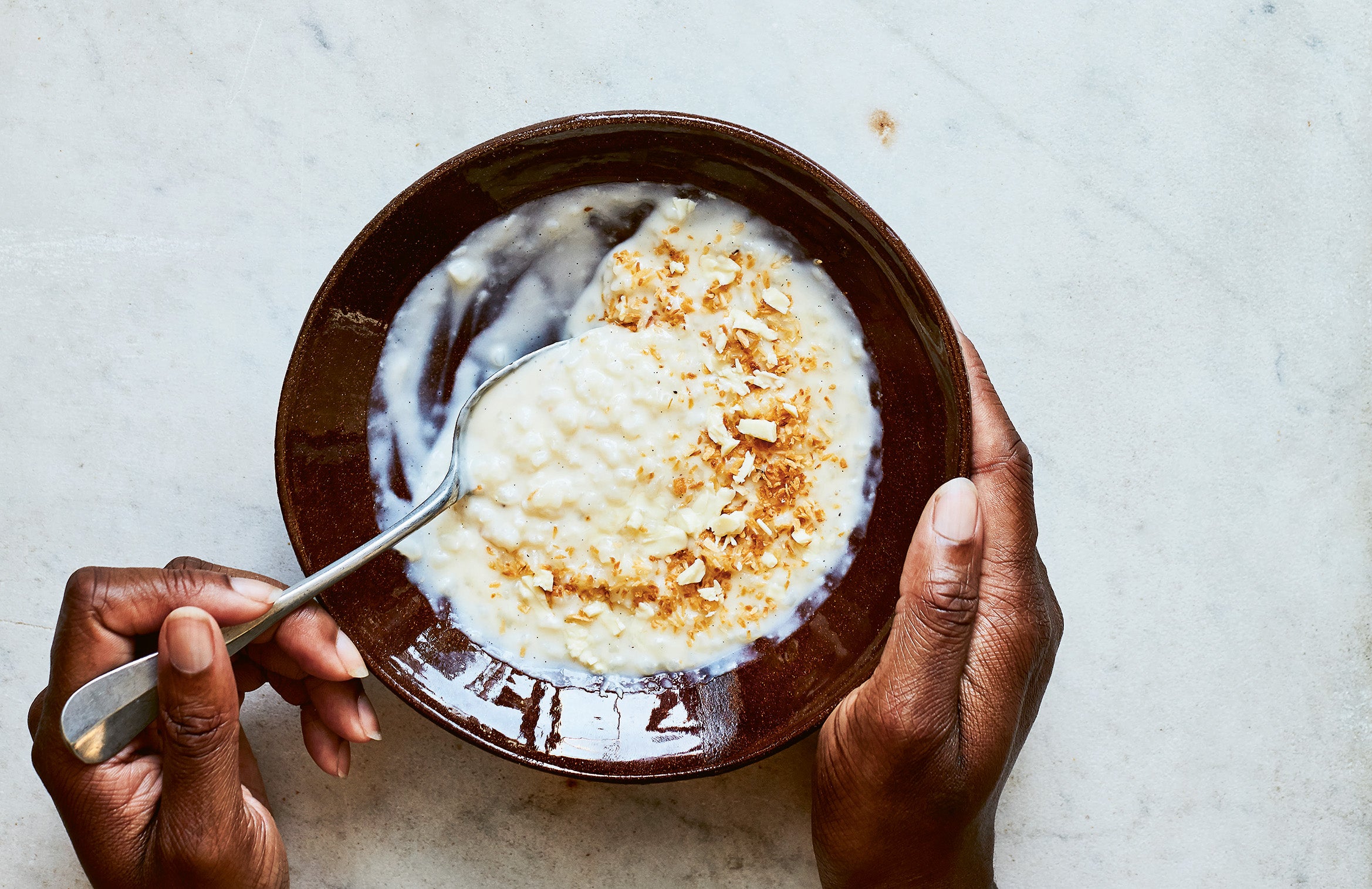 THREE EXCITING RECIPES FROM A GOOD DAY TO BAKE:
Vegan Peanut Butter Cookies
No butter, no problem. These plant-based cookies will save the day.
Coconut, White Chocolate, and Cardamom Rice Pudding
This softly spiced coconut rice pudding is well worth the stirring.
Just the Crumble
A genius crunchy topping for your next panna cotta or bowl of ice cream.