In Portugal, Piri Piri Rules the Hot Sauce Game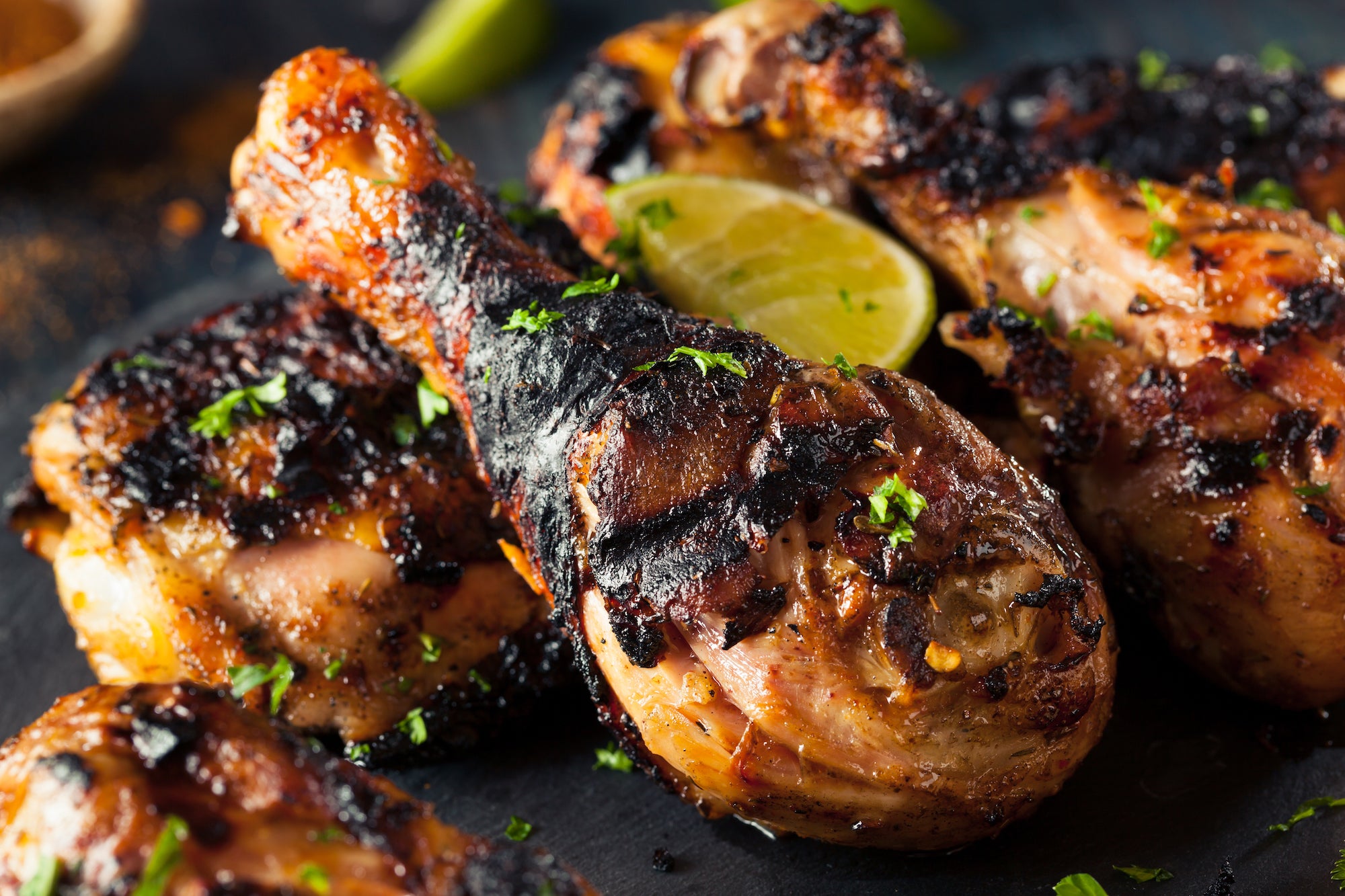 When it comes to grilling chicken, the Portuguese have it nailed down with this bright, vinegary hot sauce that can act as a marinade for chicken, shrimp, or whatever you happen to be cooking.
While driving along the Portuguese coastline, amidst the bowing trees of the surrounding Southwest Alentejo and Vicentine Coast Natural Park, the scent of vinegar and chiles wafted through the lowered car window. The grill couldn't be far. We slowed our ride, and my travel mate and I looked at each other with matching thoughts: We had to find the piri piri.
Minutes later, with our noses as our guides, we discovered the roadside eatery with a wide charcoal grill, where rows of piri piri chile-smothered chickens, skewers of pink shrimp, and shimmering fresh-out-of-the-water sardines lay smoking in the summer sun.
Portuguese foods often incorporate unexpected and scintillating culinary combinations. A culinary melting pot, Portuguese dishes highlight the once-expansive role of the Portuguese in the global spice trade. Common European tastes meld with global flavors from Africa and Asia; chouriço and collard greens, paprika and ginger. Piri piri is one of these masterful cultural mash-ups.
Piri piri (also spelled peri peri) is the fiery, vibrant red pepper of Mozambique and Angola, a region of Africa that was under Portuguese rule until 1975. Along with cassava, corn, and peanuts, the piri piri pepper etched its way into the recipes of Portuguese cooks visiting the sub-Saharan region. In the case of piri piri sauce, the African pepper was stirred up with the traditional Portuguese flavors of vinegar and garlic, plus a dash of sweet paprika.
In Mozambique and Angola, piri piri chicken and piri piri shrimp remain dominant options on menus, while the same dish has proliferated across Portugal and become ingrained in Portuguese culinary history. In recent years, the dish has even arrived Stateside, served off the grills of the popular Nando's PERi-PERi restaurant chain across the U.S.
As I ate my way through several helpings of grilled piri piri chicken and skewers of piri piri–marinated shrimp during my time in Portugal, the acidic bite and hot tingle of the sauce became familiar and beloved. When I returned home, I wanted to re-create the exciting flavors in my own kitchen. While piri piri sauce is often bottled and sold in U.S. grocery stores, it is quick and simple to make from scratch. It is a surefire crowd-pleaser at summer barbecues and a convenient way to put a twist on a basic shrimp dinner.