Hang on to Summer a Little Longer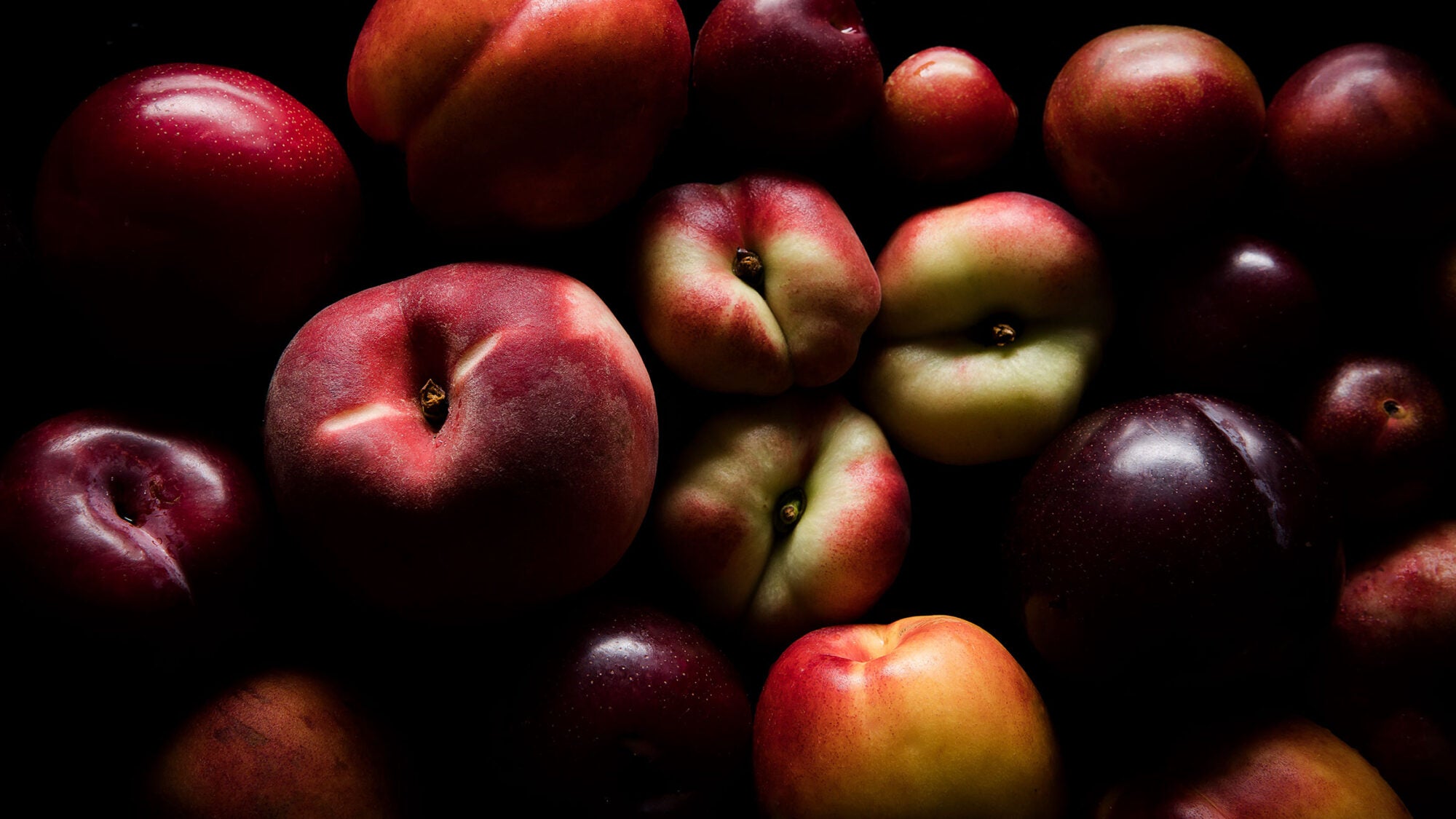 Turn that end-of-season fruit into a flurry of jams, shrubs, and fermentation projects.
For years, it had seemed silly to put up end-of-summer fruit on my own, due to friends who did that professionally. I was more interested in tackling the vegetable side of fermentation. Gurgling jars of lacto-fermented kimchi, cucumbers, and sauerkraut—and, yes, the occasionally fuzzy mold patch, which would mean the jig was up. But fruit can be fodder for preservation projects that lean more funky and salty than they do sweet, too.
From a gooseberry Indian pickle made by Chitra Agrawal when she was exploring her line of achaars, Brooklyn Delhi, to a tart Morello cherry wine made by Laena McCarthy, author of Jam On, I've learned how just about any summer fruit can keep for much longer than those great—but fleeting—flaky hand tarts.
For the fermentation-minded, try a batch of cherry-jalapeño or ginger kombucha. Making tepache using pineapple rind castaways is always an option after you've cut up the fruit to enjoy. There are endless sweet or savory uses for fermented fruit elixirs, too, like Jonathan Wu's lamb noodles that use a hearty dose of suanmeitang, a preserved plum drink with a smoky intensity. You can make a project out of preserving lemons with salt, and if you have too much of that, turn them into preserved lemon paste.
A jar of plain old fruit preserves doesn't have to be destined for plain old toast, either—use it to spike savory stews, morning smoothies, or salad dressings, one of my most frequent uses for them (just add a dab of good strawberry jam to your favorite vinaigrette recipe, and thank me later). It can add a vibrant hue and punch of flavor to an herby, fizzy gazoz, or a refreshing iced tea. And you don't even need to turn on the stove to make a good freezer jam.
If your freezer has the space, ice cream and sorbet are great ways to use up those peaches and plums that have become too juicy and fragrant for even standing-over-the-sink consumption. Heck, even sherbet has a place in the home kitchen at times. Whichever route you take your fruit on—icy, savory, sour—the sweetest thing of all is having it for keeps.
MORE IDEAS FOR HOLDING ON TO SUMMER'S BEST: