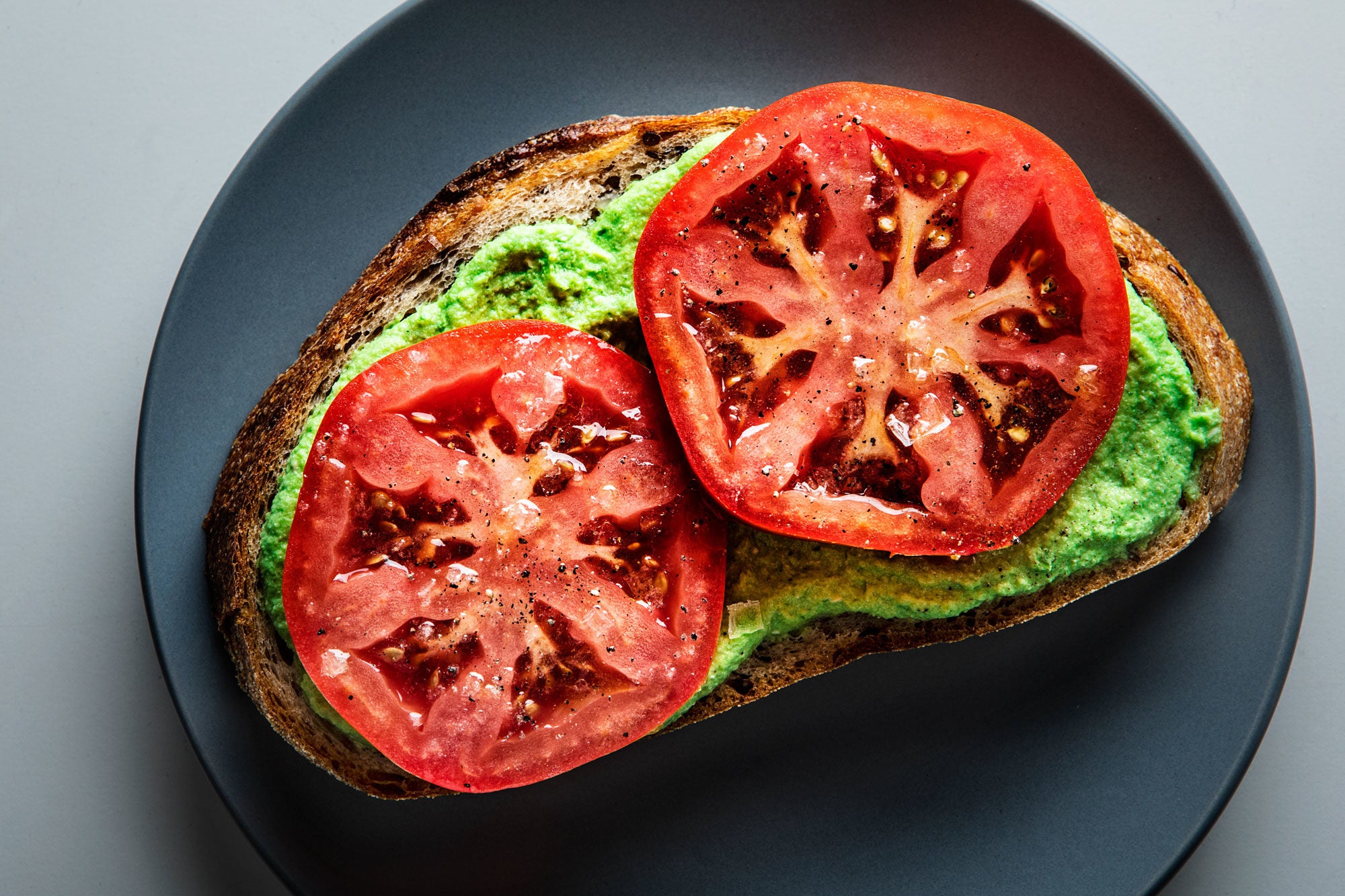 The simple combo of jalapeño, lime, cilantro, and store-bought mayo can enliven everything from rotisserie chicken to your sad desk lunch.
A smear of mayonnaise—preferably coming from a navy-capped Hellmann's or Best Foods jar—adds a finishing layer of tongue-coating richness to juicy, late-summer tomato toasts and to striations of lunch-box bologna between two halves of a Martin's potato roll. But after a quick pulse in a food processor, marrying a fistful of cilantro, a few jalapeños, and a squeeze of lime with mayo turns it into something more vibrant, with a kick of spice. And you just might want to put it on everything.
This punchy blend of cilantro, jalapeño, and mayonnaise makes it a prime candidate for roasted meats. But if I had to play favorites, it's not coming out of my own oven or grill—it's going all over a golden-skinned rotisserie chicken from Costco. When the herby, spicy mayo teams up with a whole roasted chicken, it's essentially a bootlegged version of Peruvian pollo à la brasa with a side of aji verde that I'm happily willing to settle for.
Add it to a BLT for a fresh take on the diner sandwich, or dip a batch of crispy sweet potato fries into it. Putting a spoonful over fried eggs wouldn't hurt, either. Drizzle some into a thoughtless weekday salad made with romaine, a soft-boiled egg, and whatever cherry tomatoes are left in the carton for a less-sad desk lunch, use it to top fish tacos, or add it to a platter of grilled shrimp skewers that could use a little saucy lift.
While there are approximations to be followed in making your own batch of green mayo, they're also meant as loose guidelines—so long as it doesn't get too liquidy, since the mayo is holding it all together. Throw in another jalapeño or add in more lime for a tangier sauce. Toss in a few cloves of roasted garlic instead of raw and see what happens—just taste as you go to make this your own.
Once you've settled on your ultimate mayo blend, store it in a mason jar for safekeeping along the inside of your fridge door for when a hasty mash-up of leftovers needs a pick-me-up. Or, better yet, transfer it to a squeeze bottle. It'll keep for a week, but it might not last that long.
Eat It With:
RECIPE: Rack-Roasted Chicken With Gravy Potatoes
RECIPE: Fried Mortadella Sandwiches
RECIPE: Baja Fish Tacos