Fry Yourself a Fish Sandwich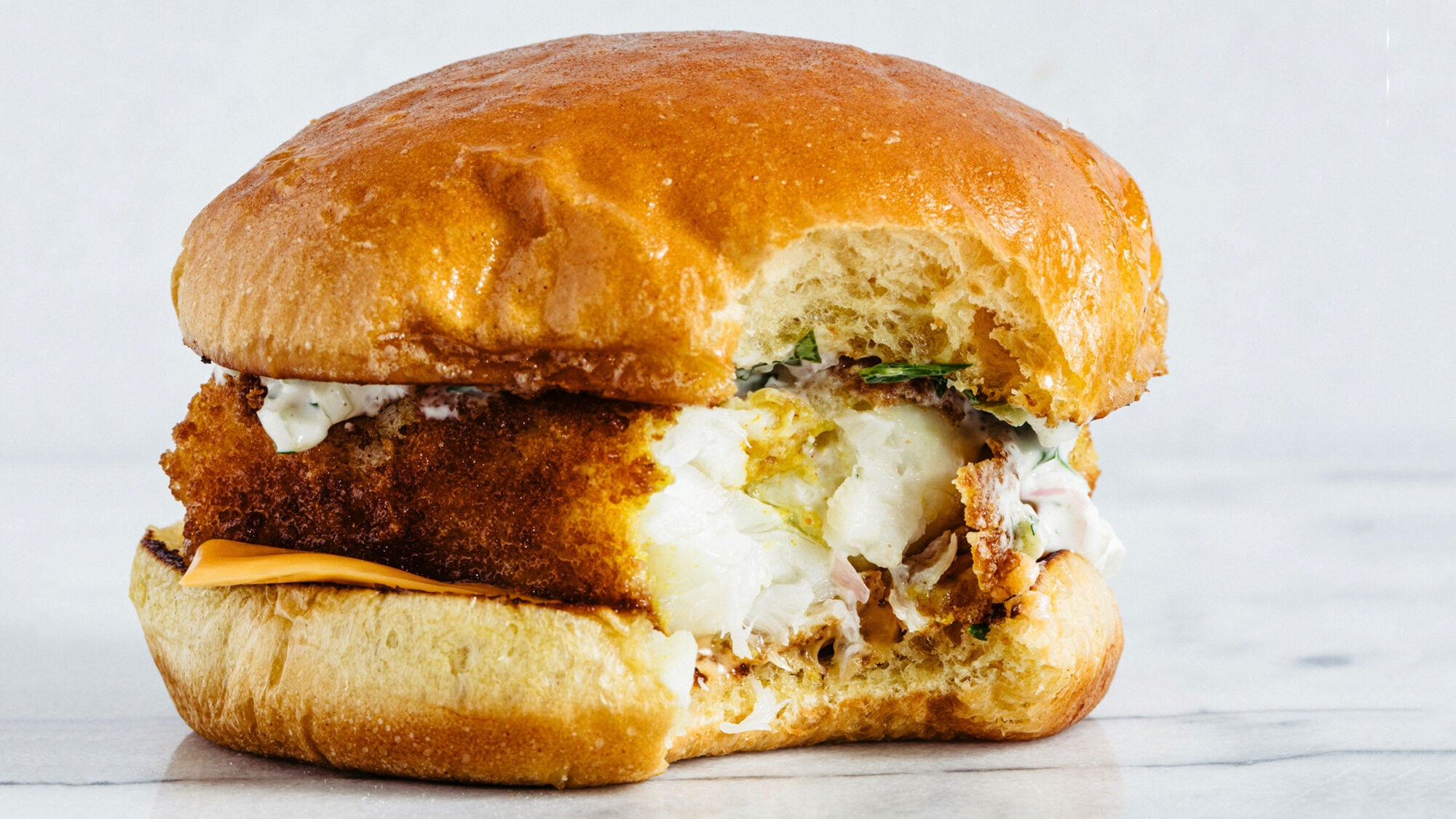 The combination of breaded white fish, tartar sauce, and a slice of American cheese has always been here for us.
I remember peeking at my dad over my McDonald's cheeseburger, as he unwrapped the pale blue wax paper hugging a Filet-O-Fish. He had been eating these sandwiches since he immigrated from the Philippines in the 1970s because it was, in his words, "cheap seafood fare"—a rare counterpoint to the usual beef and chicken of America's fast-food landscape. He found the other franchises to be inconsistent with their breaded and fried offerings, and the Filet was undoubtedly a classic.
These days, the sandwich is still on the menu, and it comes in a sturdy cardboard box that lends itself better to stacking in a paper bag. And it's spurred a whole new generation of fried fish sandwiches, from Popeyes to LA's Little Fish. Perhaps it's a stray side effect of the fried chicken sandwich war, but fried fish is deserving of its own flag-bearer.
The Filet-O-Fish is a simple sando: bun, tartar sauce, breaded white fish, and American cheese (McDonald's uses a half slice for their compact sandwich, but I go for the gold with a full slice). Once you have all the basic ingredients on hand, you'll be able to bang out a meal for four in less than an hour. Plus, you can flash freeze the patties in batches and fry them for later sandwiching. The only challenge along the way is the dredging and frying process, which is manageable if you stay organized.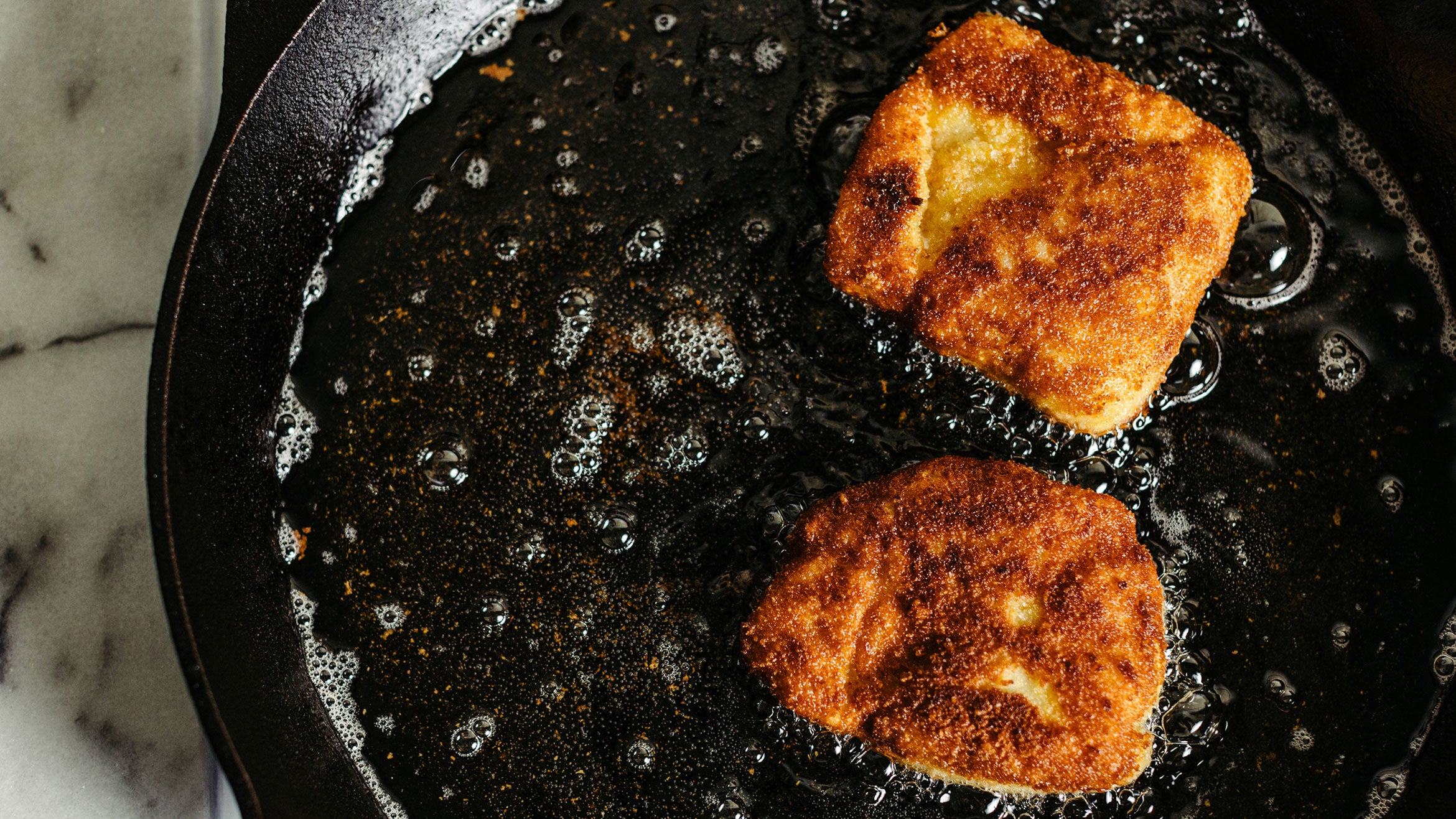 Make the tartar sauce first. It benefits, flavor-wise, from hanging out for a few minutes. And if you have a few more minutes to spare, soak the shallots in water for 10 minutes and drain them before mixing to lessen the bite. I used dill pickles, but you can use relish, capers, or any chopped pickle of your choice to make the sauce your own.
Go with brioche buns if you can find them, or potato buns for their soft, squishy texture. I've added a step to fry their cut sides in butter to lessen any chance of sogginess. When it comes to the cheese, I'm a stalwart fan of cheddar, but it does not melt as well as a Kraft American cheese slice. As for the fish, choose any flaky white fish with at least half an inch of thickness, like cod, pollock, haddock, halibut, hake, or sole. Prefrozen fillets work perfectly well, just as long as they're fully defrosted before you start. I've added Old Bay Seasoning and turmeric to the dredge, because the original recipe contains paprika and turmeric! Celery seed in the Old Bay brings in a bit of dimension for each bite.