French Onion Soup Goes Green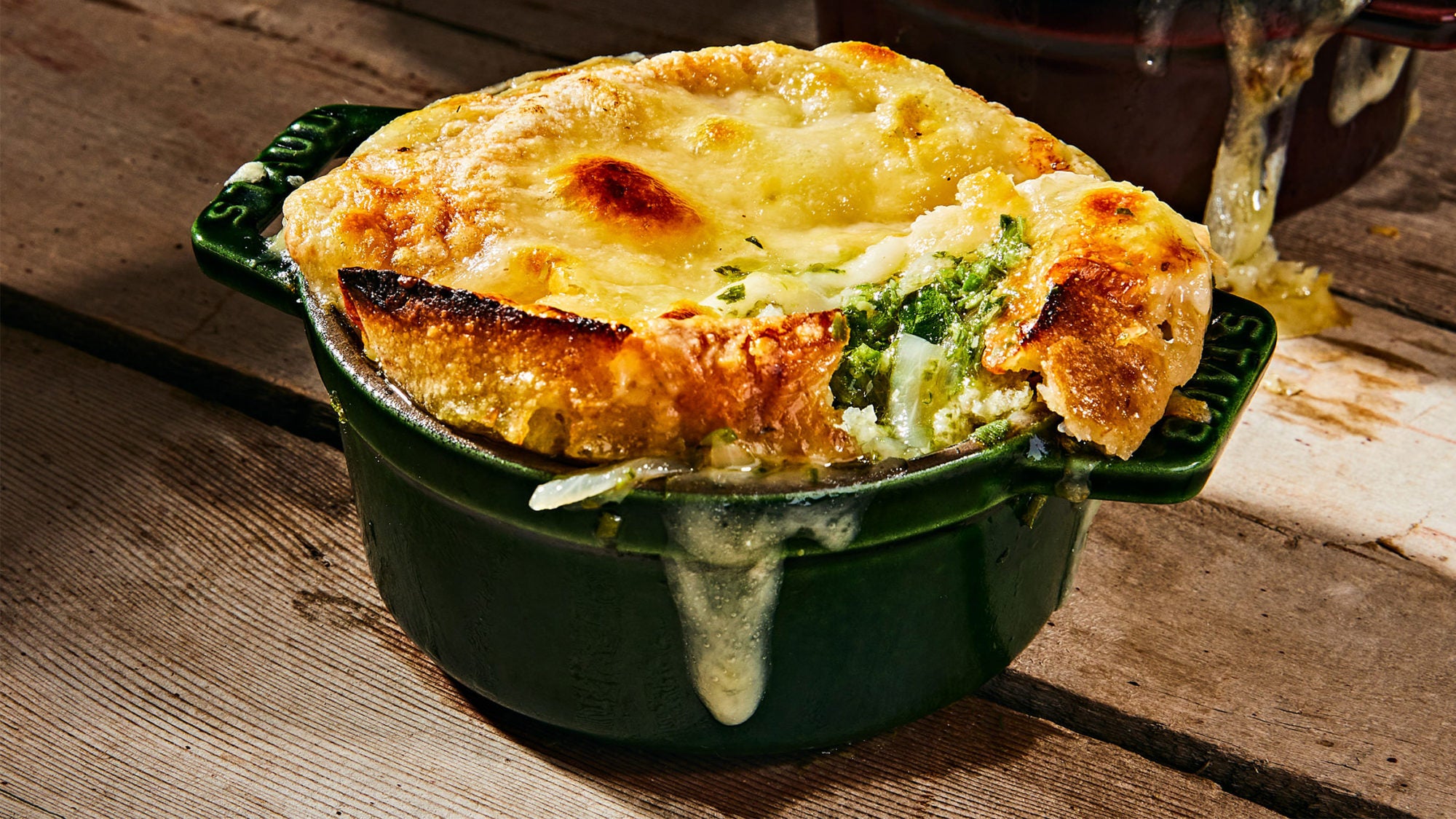 Garlic scapes and spring onions bring new energy to the bistro classic.
Caramelized onions don't ask much of you beyond a little bit (or a lot) of patient stirring. But when you decide to make the commitment to stand over your stove for the better part of an hour, how you utilize that tangle of soft, golden-brown frizzle suddenly holds even more weight. Maybe it lands between the bread of a patty melt, or it gets laced into a frittata. We've found the most rewarding choice is infusing a pot of stock with those jammy onions for a homemade batch of French onion soup.
This recipe thinks seasonally with the classic all-seasons soup. Spring is top of mind here. Calling for a lighter chicken stock rather than the traditional beef, it's crowned with a medley of green alliums—think garlic scapes, scallions, and spring onions jumping out of the farmers' markets—in the form of pistou, France's pine-nut-less answer to Ligurian pesto.
It wouldn't be French onion soup without being finished off with a layer of melted cheese, and while the textbook Gruyère or Comté will certainly work here, Fontina's light fruitiness harmonizes perfectly with the spring-like quality of this dish. Like the traditional version, the richness of the caramelized onion still shines through, only it's brightened and boosted by verdant alliums and aromatic herbs to lift your French onion soup out of wintertime purgatory.